Connecticut Huskies defeated San Diego State Aztecs (76-56) in the 2023 NCAAB tournament finals.
The NCAA Tournament is set to kick off in March, but it is already time to start thinking about some March Madness picks.
There are certain trends to keep in mind when making March Madness picks, but the NCAA Tournament is always extremely unpredictable. Making March Madness predictions is not an easy thing to do, but hopefully, this is a great place to start.
Here are some Fanduel favorites for the 2023 NCAA March Madness tournament:
IUPUI Jaguars
Spalding Pelicans
Odds are not currently available.
Odds are subject to change. Last updated
September 5, 2023 7:49 am
.
Jump to
This article is not going to go round by round and deliver March Madness for a specific year, but we will highlight what we think will happen based on past results.
Sweet 16 Picks
These are some benchmarks that you can use when making some choices for your bet slip.
There Will Be a 12 Seed:
History tells us that a 12 seed will advance to the Sweet 16, but that doesn't mean that it will happen every single year. No. 12 seeds are typically reserved for teams that win a first-round game, or for the last few at-large teams making the field.
The 5-12 matchup has produced the most first-round upsets, but the 4-13 matchup is starting to close the gap. If your March Madness picks don't include a 12 or 13 seed in the Sweet 16, then perhaps you will want to erase and try again.
At Least Three Top Seeds Advance:
Upsets are definitely a part of what makes this tournament so great, but so are the dominant teams that just seem to blow through their competition. No. 1 seeds earn that ranking with a solid regular season, and they are usually battle-tested. Consider that when doing Sweet 16 betting.
Being a No. 1 seed doesn't always guarantee you a spot in the Sweet 16, but you can expect to see at least three of them in this round. Watch March Madness online and cross your fingers to see some big upsets.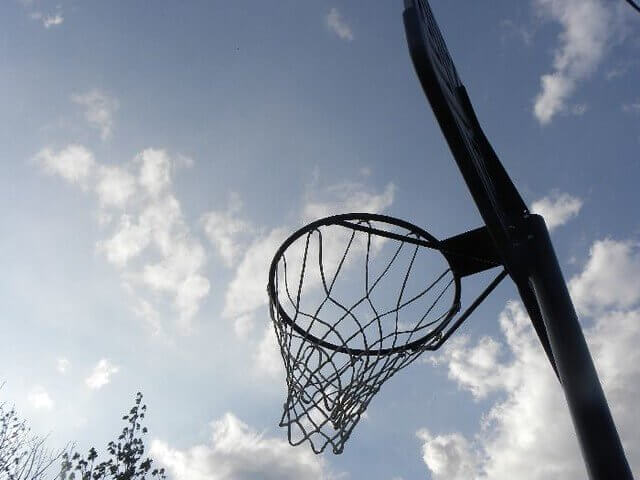 Elite Eight Picks
Use these ideas when developing March Madness picks during this stage of the tournament. Don't live and die by these tips, rather, use them as a guide.
Conference Title Rematches:
It is usually the Elite Eight round where we start to see conference title rematches in the NCAA Tournament, and that could make for some terrific matchups. Conference title games could give us a great idea of what will happen in the NCAA Tournament, and they can help us make some March Madness picks.
We won't get these matchups every year, but it can add to the excitement and intrigue when it happens.
Coaching Matters in Second Weekend:
College basketball is loaded with excellent coaches, and those coaches are usually able to guide their teams on deep runs in the NCAA Tournament. Superstar players have the ability to carry their respective teams as well, but they can't do it alone. See what players are on which team while betting on the Elite 8.
At some point, coaching starts to matter, and it usually happens during the second weekend of the NCAA Tournament. March Madness odds will reflect the coaching matchup in each game, and the coaching matchup should also affect your decisions.
Final Four Picks
The NCAA Tournament is three weeks long, but the first two weekends are just a warmup before Final Four betting starts. It is the goal of every team in the country to reach the Final Four, and it's one of the best weekends in sports when it finally occurs.
There are plenty of excellent betting opportunities surrounding the Final Four, and plenty of Final Four picks to be made. Here are three things you might expect to see when it comes to the Final Four.
A Top Seed Remains:
Even though there are just four teams left standing at this point, you can almost guarantee that one of them will be a No. 1 seed. It's extremely rare that all four No. 1 seeds will be eliminated during the Regionals, and you should definitely take at least one of them to the Final Four.
There is a chance that there will be more than one No. 1 seed left at this point, but it would be rare if none of them make it. They are the top-ranked teams for a reason, and they will show that in the tournament.
No More Double-Digit Seeds:
Everyone remembers when a double-digit seed reaches the Final Four, and it's always a great story. In reality, though, double-digit seeds don't usually make it to the Final Four.
If you are looking to make your March Madness picks, then it might be wise to stay away from lower seeds making it to the national semifinals. It can happen, but it's definitely not a common occurrence.
One Conference Stands Tall:
There is always a huge debate about which conference is the best in the country, and teams usually exert their dominance in the NCAA Tournament. It's not out of the question that two teams from the same conference reach the Final Four, and that shouldn't scare you away when making a March Madness bracket.
There is plenty of parity in college basketball, but some conferences are loaded at the top, and those teams will carry the flag for their leagues and reach the Final Four.
National Championship Picks
How should you go about choosing the winner of the tournament? It's the most important one for the teams that have made it this far, it's their chance to leave a stamp on history.
The teams are both motivated. But who should you pick to win March Madness?
The Winner Won't be a Surprise:
There are teams that go on Cinderella runs every year, but they usually run out of magic before the National Championship Game. If a huge underdog is able to win the National Championship, then there was likely a time that they showed what they were capable of during the regular season.
The final two teams in the country are meeting up in this game, and both teams should be considered as equals when it comes to making this pick.
Power Six Conferences Reign Supreme:
Big Ten
Big East
Big 12
ACC
SEC
Pac 12
Even though there are usually more than a dozen teams that can win the NCAA Tournament each year, it's best to pick a team from a power six conference as your champion.
Whether you are thinking about what to do or making a March Madness Championship bet, you probably shouldn't stray too far from the major conferences when making a pick.
That doesn't mean that this will hold true in every season, but it's a great place to start.
Take the Under:
Playing in the National Championship Game can be extremely nerve-wracking for a college basketball player, and it usually affects the play on the floor. The National Championship Game is supposed to feature the two best teams in the country, but they are often struggling to play very well.
Points are usually hard to come by, and shooting numbers are way down in the big domed stadium. One March Madness pick to make is the "Under" side for a March Madness over/under, and then root for a bunch of missed jumpers.
What are Future Bets?
One of the best ways to win some serious money by betting on the NCAA Tournament is by making some future bets. March Madness futures come in many different forms or varieties, but they all generally work the same way.
A future bet can be placed many months in advance of the tournament starting, or it can be placed on the eve of the tournament. Here are the four most common March Madness future options.
Conference Champion:
The NCAA Tournament isn't the only good part about March as the month kicks off with conference championship tournaments as well. You can find plenty of sportsbooks that offer future bets and often March Madness bonuses on the winner of each conference.
This can give you a little warmup action before trying to tackle some March Madness futures, and it can help you get a feel for how teams will perform in March.
No. 1 Seeds:
Right up until the Selection Sunday announcements, you are able to place a bet on which teams will be given the four No. 1 seeds in the NCAA Tournament. These obviously change just as often as the AP or Coaches Polls change, but there can be some serious cash won if you nail these picks.
Being a No. 1 seed might not matter to the four teams that earn one, but it can win you some money before the tournament ever begins.
Reach Final Four:
There are also some future betting opportunities on which teams will reach the Final Four, and this bet is usually open the entire regular season. Obviously, more future bets are placed after the Selection Sunday, and the road to the Final Four starts to be a little more clear for each team.
National Champion:
The most popular March Madness future pick is a bet on which team will win the National Championship. These usually open the day after the previous title game is played, and will change weekly leading up to Final Four weekend.
Trying to navigate your way through March Madness can be a difficult task, but focusing on just the ultimate winner might make things a little easier.
March Madness Picks Summary
Making solid March Madness picks is not an easy task, but hopefully, this article gave you some confidence and some things to keep in mind. March Madness betting is already possible, and there are already plenty of picks to make.
Make sure that you do plenty of research before making any picks, but expect to be surprised. March Madness is one of the best sporting events of the year, and it is meant to be enjoyed by fans and sports betting fans all across the country.