Connecticut Huskies defeated San Diego State Aztecs (76-56) in the 2023 NCAAB tournament finals.
There are many different types of wagering that are available and one of the most popular is a March Madness over under.
This bet is pretty unique, but it can also be extremely profitable if you are able to excel at this type of bet. (Get explained how to over under bet.)
Filling out a March Madness bracket and joining a bracket pool is the most popular form of betting when it comes to the NCAA Tournament, but there are also some great betting opportunities on each game.
Let's take a closer look at March Madness over/under betting in hopes that it sparks your interest.
IUPUI Jaguars
Spalding Pelicans
Odds are not currently available.
Odds are subject to change. Last updated
September 5, 2023 7:49 am
.
You can check here who were the favorites for the 2023 NCAA March Madness tournament at Fanduel:
Jump to
What is an Over/Under Bet?
An over/under bet is sometimes referred to as a "total" bet because it is a bet that is placed on the total number of points scored in a game.
An over/under bet has nothing to do with a winner or a loser of each matchup but has everything to do with the two teams scoring more or less than a set number. That's why it's sometimes a great March Madness parlay.
This is a preferred betting type for some sports bettors, and here are a few things to consider if this type of bet sounds good to you. March Madness point spreads could also be the way to go.
Watch For Line Movement:
The "total" line usually moves quite a bit leading up to tipoff, and that can help steer you in one direction or another. Whenever a line moves, you have to think that the sportsbook knows something that you don't.
When doing your research leading up to a game, try and determine why that line is moving a certain direction, and what that means in terms of which way you should bet.
Look at Recent Trends:
Sportsbooks are going to study each team closely in setting the over/under line, and you need to do the same. Look at recent scoring trends for each team in a particular matchup, and that should give you some idea of how to bet.
For example, you really need to know what happened in the Final 4 betting if you also want to make a bet on the March Madness Championship.
Trends can always change from time to time, but looking at past scoring trends is a great way to start when planning your bets.
Determine Pace of Play:
You are going to want to look at both teams in each game, and determine what team is going to determine the pace of play. Some teams play extremely fast and love to score points, while other teams prefer to win games on the defensive end of the floor. However, these March Madness predictions can be rather difficult.
If you are going to be successful at over/under betting, then you are going to first have to decide how each game is going to play out.
Benefits of Over/Under Betting
There are certainly some risks involved when making any wager, but there are also some great benefits as well. Now that you know and understand what an over/under bet is, let's take a look at some of the benefits of taking advantage of this kind of bet on March Madness games.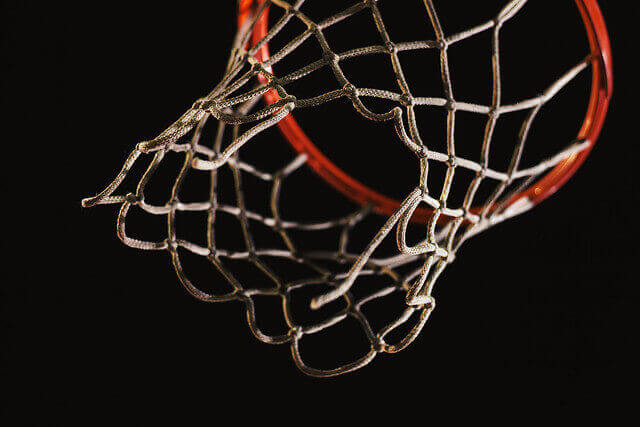 Focus on Points, Rather Than Winner:
March Madness betting is centered around picking a winner, for particular games and throughout the stages of the tournament. An over/under bet focuses on points rather than a winner and a loser, which is a nice change of pace for some people.
You might not have any idea of which team is going to win a certain matchup, but you might have a great feel for how the game is going to be played.
Placing an over/under bet takes some of the decision-making out of the process, and gives you the opportunity to solely focus on the total number of points.
Excitement Until Final Buzzer:
Sports betting is an adrenaline rush for most sports bettors, and there is no greater rush than sweating out the outcome of an over/under or total bet. There will be plenty of games that are decided by halftime, but that isn't the case with this type of bet.
Every point matters with this kind of bet, and most of them will be decided in the final few minutes of the game. You won't want to shut off the television early if you make an over/under bet, and the excitement and adrenaline rush will last until the final buzzer sounds.
Can Bet Both Halves:
Sportsbooks such as bet365 and BetMGM will usually offer over/under bets for each half of a particular matchup. This gives you the chance to double up on your money in one game, or you are able to make up for a bad first half bet with a solid pick in the second half.
You can also search for March Madness bonuses for things like odds boosts or bonus bets, for example.
You can think of each game as two smaller games built within one, and you are able to make predictions about how many total points will be scored in each half.