If you are planning on using the Caesars Casino or Caesars Sportsbook, you need to know about depositing on Caesars. It is extremely important to know whether there is a compatible payment method to your lifestyle on the online betting site you want to use.
Plus, each payment method has its own benefits and drawbacks associated depending on your personal finances and preferences.
Here we will dig into everything you need to know about depositing on Caesars.
Jump to
Caesars Payment Options
When you are depositing on Caesars, you have to know the different payment options that are available. Keep in mind, different payment options have different fees and waiting periods associated with them. However, there are a lot of payment options available when it comes to depositing on Caesars.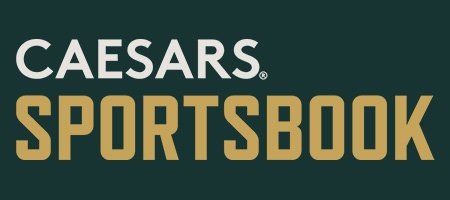 Here are the payment options available:
Visa Card
Mastercard
Discover Card
American Express Card
PayPal (eWallet)
ACH Transfer/eCheck
VIP Preferred
PayNearMe Cash
Play+
Online Banking
Cash at the Caesars Cage
Neteller
So, as you can see, there are lots of different payment methods that you can choose from. We will dig into the specifics in the next section.
Caesars Deposit Options
When it comes to using your payment options on Caesars, different payment methods have their own details. Some may have different fees and waiting periods associated with them. Keep in mind, some credit cards may not accept online gaming transactions. Also, when depositing on Caesars, when it comes to credit card deposits, costs and/or fees may need to be assessed by your card issuer pursuant to your cardholder agreement.
Here are the deposit options that are accepted on Caesars:
ACH Transfer (Electronic Check)
MasterCard
Discover Card
Visa Card
American Express Card
Online Bank Transfer
PayPal (eWallet)
CaesarsCasino.com Prepaid Card
Cash at the Caesars casino cage
PayNearMe

The minimum amount that you can deposit on Caesars is $10. Keep in mind that during your initial registration process, you may have the chance to opt into a Caesars bonus code to get additional money at the online sportsbook or casino. Specific terms and conditions, of course, apply to be able to withdraw any winnings.
Caesars Withdrawal Procedure
Now, you will want to make sure you can withdraw from your account on Caesars, both the casino and sportsbook. Luckily, there are a few different withdrawal options available for you to use. Plus, there are no fees associated with any of Caesars withdrawal services. And the procedure is not too complicated to follow.
Here are the steps you need to use to withdraw from your Caesars online betting account:
Navigate to the Caesars online betting site. Make sure to log in to your account using your email address and password that you registered with.
Next, click on My Account. Then, select the Cashier option.
Choose the withdrawal method you want to use (a list is included below).
Enter in the amount you want to withdraw. Next, click Continue.
You will need to follow the on-screen instructions. Make sure to complete the required information that is needed for your desired method.
Because of regulations and to prevent potential online fraud, users will need to verify their payment method of choice upon their withdrawal request. Bonuses are only able to be withdrawn after all of the Bonus Policy requirements have been met.
Here are the withdrawal options available:
E-Check/ACH Transfer
CaesarsCasino.com Prepaid Card: You need to have an existing CaesarsCasino.com Prepaid Card to use this withdrawal method.
NETELLER
PayPal (eWallet): However, You can only withdraw your funds using PayPal if you made your deposit using PayPAl.
Cash at the Caesars Cage
Caesars Self-Exclusion Process
If you become concerned about your legal gambling, there are resources you can use. One of them is to set a self-exclusion. You can typically request a 1 or 5 year self-exclusion. Or, you can even request a permanent self-exclusion in certain states by contacting that state's gaming authority.
If you decide you want to request a self-exclusion from Caesars, you can do so through your account. You will need to log into your Caesars Casino and/or Caesars Sportsbook account. Then, you will need to click on My Account and navigate to Responsible Gaming.
Keep in mind, this will close your account immediately. You will be unable to re-activate your account. You will lose access to the account and any promotional emails as well. And, you cannot reverse the request once you made it during the self-exclusion time period. A self-exclusion will apply to all Caesars gaming properties, online and retail.
If you wish to set a deposit limit, you will also need to log into your account. Then, you will go to My Account and select Responsible Gaming. Next, you need to scroll down to Deposit Limits. Then, enter the amount you wish to limit to. You can choose the Daily and/or Weekly and/or Monthly limit that you want to set on your account. Once you have finished, click on Update Limits at the bottom of the page to confirm the limit you have set.