FanDuel Sportsbook does not operate in Virginia
It appears you are in Virginia, but this bookmaker does not offer their services here.

DISCOVER BONUS CODE
Valid for Virginia, Aug 2018
Play Responsibly | 18+
FanDuel Sportsbook
FanDuel is expanding their vision by adding sports betting into their already highly successful fantasy betting platform. The FanDuel Sportsbook is expected to launch within the next few months in the New Jersey district and is expected to be one of the very first running sportsbooks in the region.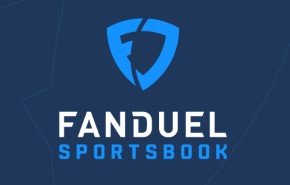 The FanDuel brand established itself as a predominantly fantasy sports betting platform since 2009. The brand quickly became one of the largest players in the multi-billion dollar fantasy sports betting industry and is currently considered to be a go-to by most fantasy players. With the change in betting laws enforced by the Supreme Court earlier this year, FanDuel has now set its sights on the sports betting industry. With an already strong foothold in the industry, Fanduel Sportsbook is in a fantastic position to become one of the first and most popular sportsbooks to hit New Jersey.
From what has already been disclosed users can expect top betting odds, future betting lines and live in-game betting with options to make parlays and teasers, which can all be accessed from your phone. Bettors can also expect a Welcome Bonus on registering to the FanDuel Sportsbook that should rival the best sports betting platforms in the area.
To find out everything there is to know about the FanDuel NJ Sportsbook and what to expect from the FanDuel Welcome Bonus read the full review below.
FanDuel Welcome Bonus
With the huge amount of competition now be focused on the New Jersey sports betting market, you may expect FanDuel to launch with a highly competitive Welcome Bonus. The details of the Welcome Offer have yet to be revealed, however it seems probable that a First Deposit Bonus or First Bet Bonus will be the way FanDuel goes. With both types of bonuses users will receive bonus money when they make a deposit and place a bet at FanDuel. The amount received through the offer may vary.
You should keep in mind that certain conditions will coincide with the Welcome Offer. For instance a wagering requirement could be imposed on the bonus requiring bettors to turnover a certain amount in bets before their bonus money is withdrawable. A FanDuel Bonus Code could also be required to activate the bonus.
Be sure to read through the terms and conditions of your bonus offer thoroughly before attempting to claim the bonus.
FanDuel NJ Mobile
FanDuel has already stated their intention to make the FanDuel NJ Sportsbook completely mobile-friendly. This should include both a browser-based client which will be available to use without any download required and a mobile app for both Android and iOS device. Check in at the iTunes and Google Play stores nearing the launch of the FanDuel Sportsbook to get your hands on the mobile app.
FanDuel NJ Sports
FanDuel has already created a reputation for providing great fantasy sports betting opportunities for all American-based sports and leagues with a special emphasis on the NBA, NFL, MLB and NHL. You can expect this trend to continue in the sport betting portion of the platform, with a variety of prop bets, live bets and standard line bets available for each league.
International sports such as Soccer, Tennis, Cricket, Rugby and Aussie Rules should also have a place at FanDuel along with a variety of niche sports.


FanDuel Sportsbook Updates
FanDuel has currently setup a notification system to ensure you don't miss out on any updates on content and offers. The system will also notify you when the FanDuel Sportsbook is available in New Jersey.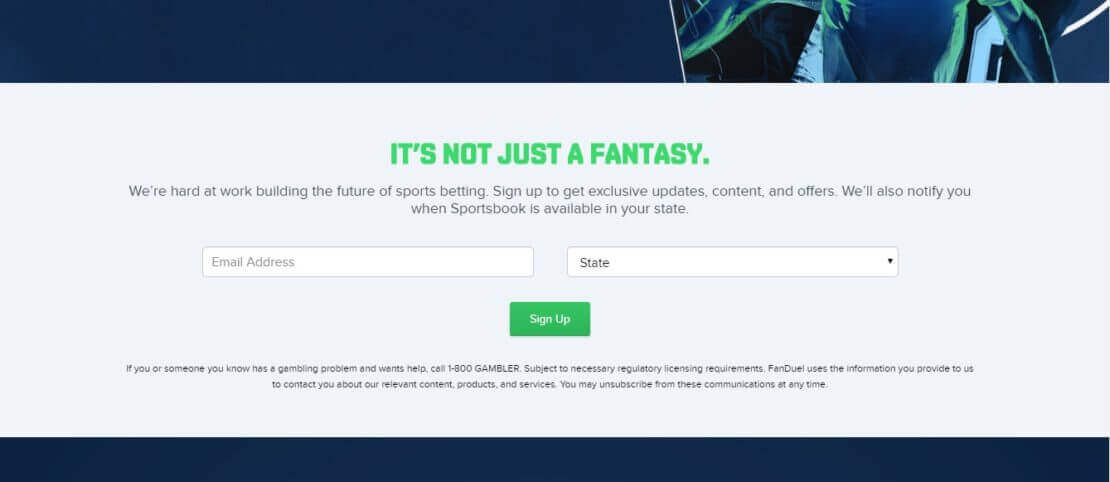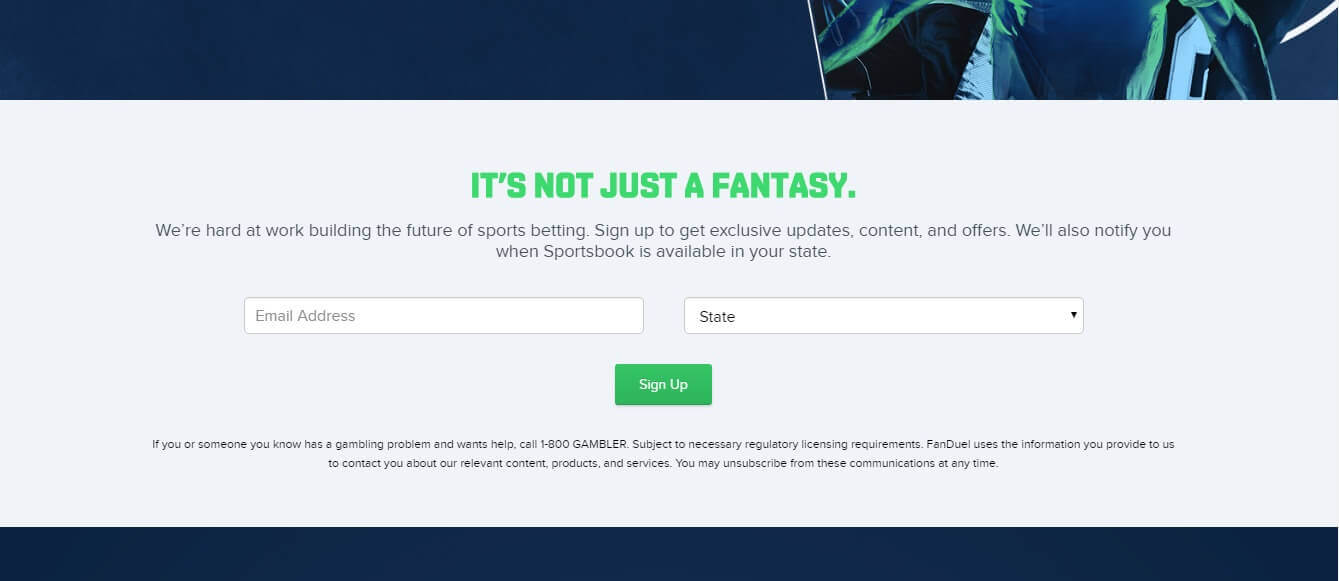 FanDuel Sportsbook Review Conclusion
The FanDuel Sportsbook is poised to make a great run in the New Jersey sports betting market. With an established name in the fantasy sport industry and years of experience catering to the US market, FanDuel should be able to make a strong first impression with bettors and create a top sportsbook experience rivalling the industries elite.
To keep up with every development and the details on any Welcome Offer than may be available with the release of FanDuel be sure to register for FanDuel Notifications. Get back to this review to make sure you don't miss out.