ZenSports is something absolutely new in the online betting market. It is a peer-to-peer sports betting marketplace where people from all over the world can both create and accept sports bets.
Some people don't prefer having a centralized sportsbook, so a different option can be useful to have.
What makes all of this work is the ZenSports App and its pioneering technology. ZenSports offers a quick and easy way to find betting opportunities. Moreover, it enables you to use any available ZenSports promo codes provided.
If this sounds intriguing to you, then read the rest of our article– it is going to tell you all the important details about the app.
Jump to
How to Download & Sign up with the ZenSports App
Getting the app on your phone requires only a few easy steps to be completed. Whether you need the ZenSports app for Android or the ZenSports App for iOS, both can be obtained with ease.
ZenSports App for Android:
Go to the site and download the app directly from it.
Install the app on your smartphone.
Create an account by submitting all the necessary details.
Confirm your account.
Start creating your own bets on your own terms.
ZenSporrts App for iOS:
Go to the App Store and download the app. Alternatively, you can also do it from the ZenSport website.
Install the app on your phone.
Create an account by filling in the questionnaire.
Confirm your account and Sign In.
Enjoy a decentralized marketplace where you create your own sports bets.
Betting with the ZenSports App
The ZenSports app does it all. In fact, only through the app are the users able to place bets and use all the services that ZenSports provides. You can choose from 26 sports leagues worldwide and create bets under your own terms.
A decentralized marketplace like this one actually eliminates shady sportsbook disputes. The idea is that, besides creating bets and odds, you can also accept any sports bet from anybody in the world. The app enables you to manage your transactions, view funds, and take advantage of a ZenSports bonus whenever possible.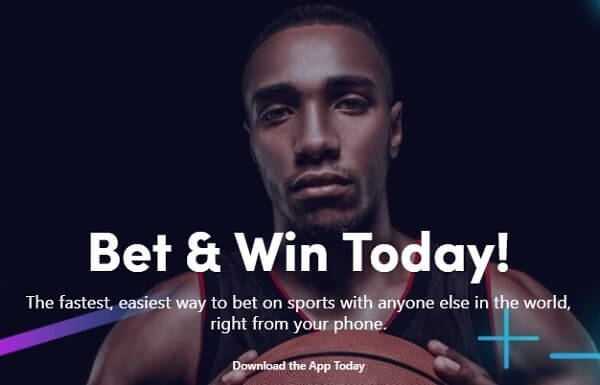 ZenSports App Software & Features
The app created by ZenSports eliminates the need for a centralized sportsbook. Being able to both create and accept a bet from anyone in the world is something unique. It is definitely a formula that nobody else is using and besides a ZenSports bonus, there are some other interesting features.
One of these features is being able to make deposits with regular currency or in cryptocurrency. It reduces the waiting time for bettors and also removes additional fees.
Punters also have the option of using the SPORTS token. ZenSports made their own cryptocurrency, and using it unlocks added benefits. Using SPORTS tokens, plates can unlock bonuses, get discounts, and also receive cashback rewards.
Finally, by using a peer-to-peer marketplace, bet results and disputes can be settled a lot easier and faster than in usual circumstances.
ZenSports Mobile App Review Conclusion

As you are probably already able to tell, the ZenSports App is a very useful product. It is a piece of technology that brings its users an entirely new sphere of online betting. ZenSports has gone a different route compared to other traditional operators and it seems that it is already working for them.
The ZenSports mobile app is your gateway to successful and secure gambling. The decentralized platform brings more security. Users don't have to deal with shady sportsbooks anymore and can feel safe when making their bets.
The app is also widely available. A ZenSports app for Android and a ZenSports app for iOS users exists. Having both versions means reaching more people which also means more users of this stellar service.
All in all, the app is more than satisfactory. It works seamlessly and is very user-friendly. Meaning that new users will be able to pick it up in just a few moments of use.