If you are looking for something a bit different from the regular types of sports betting and fantasy sports options, then WinView Games is definitely something that you need to check out.
It allows people to participate in free or paid contests related to their predictions for certain sporting events. All you need to do is answer a few yes/no questions, and you will be able to take part in the contest. While there are different types of contests available on WinView, you will generally earn points based on the success of your predictions and get ranked on a leaderboard.
There is a great social element to WinView as you are able to set up leagues with your family members and friends. There are also some great prizes available if you are looking to get involved in the paid contests. Most major sporting events are also going to be covered, such as NCAA basketball, NHL, NBA, and NFL games. You can learn about the WinView promo code and about this platform in this review.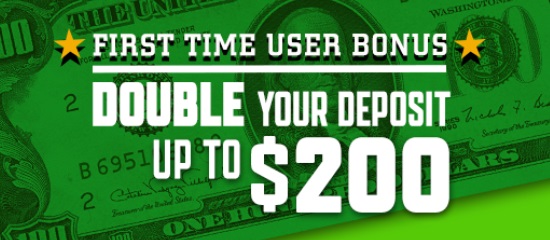 WinView Promo Code
When you sign up for a WinView account for the first time, you will be able to take advantage of a welcome offer. The current deal allows you to receive 2x your initial deposit up to a total of $100.
| | |
| --- | --- |
| WinView Games | Offer Details |
| Welcome Offer | Double your deposit up to $200 |
| WinView Promo Code | Promo Code |
| Requirements | New users only, 18/19/21+. Available in all 50 states. |
| Last Verified | 2023 |
All that has or be done to get your hands on this offer is the make a deposit of $10 or more and then spend this sum on one of the paid contests. You will then receive 2x this sum into your WinView account. Make sure that you make the first qualifying deposit within 14 days of setting up an account. You will also need to spend the deposit sum 30 days after making the transaction in order to get the bonus.
Jump to
WinView Registration
You can be up and running with a WinView account in just a few seconds. This signup process a be completed through a desktop computer or a mobile device. People can play as a guest or register a new account through their email address or Facebook account.
The main information that is required will be your email address. You will also have to select a username and password, as well as agree to the site's terms, and confirm that you are at least 18 years old. Then you will be able to add funds to your WinView account and get the welcome offer.
Where can you play WinView?
People have the ability to play free contests on WinView. If this is the case, then people in all 50 states are going to be able to take part. However, there are 11 states that do not allow their residents to take part in paid contests on WinView. This is due to the local laws that are in place. Here is a table containing the states that do not allow residents to take part in paid contests:
No Paid Contests
Arkansas
Iowa
Louisiana
Michigan
Montana
Nevada
New Jersey
South Carolina
Tennessee
Vermont
Washington
WinView Contest Types
You have a choice of two main types of contests when you are using WinView. There are contests that see you make predictions before the event takes place. Then there are the contests that take place during the course of the sporting event.
Pre-Game Predict
With pre-game predict contests, you will be answering some prop-based questions before the event begins. The types of questions that you will be answering will relate to the given sport you are looking at. For example, NFL-related questions will refer to the likes of touchdowns and turnovers.
Watch and Predict
The watch and predict contests are based on sporting events that have already begun. You will be answering game prop questions for a given period. For example, if it is an NFL game, you will be answering these questions relating to one of the quarters.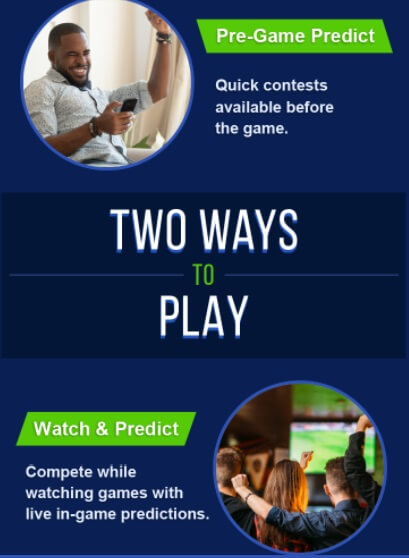 How to Play at WinView
You first need to decide if you are going to be playing free or paid contests. Then you decide if you prefer the pre-game predict contests or the watch and predict contests. Finally, each section will be broken down into different formats, such as free, beginner, classic head to head (H2H), and tournaments. There will be unique aspects presented by each of these options.
Free
You will be able to enter certain contests for free. No real money is going to be placed in order to enter this contest. However, WinView will often put up cash prizes for people who are playing these games to keep things interesting.
Beginner
If you are just starting off your time with WinView, then the beginner contests are a good fit. Only those people who have taken part in 20 or fewer paid contests are able to gain entry into these game types. As you are playing against people of a similar experience level, your chances of being successful are better.
Classic
Classic games are the standard type of multiplayer contests on offer at WinView. These contests will see you battling it out to finish as high as possible on the final leaderboard and be in with a chance of winning a prize.
H2H
A H2H contest is a more intimate affair as you are pitting yourself against just one other user. Therefore, you will be in with a much better chance of coming out on top as you only have a single opponent to beat.
Tournament
There are regular tournaments held on WinView. They will often cover a certain period of time for a certain league. For example, it will cover all of the NFL games taking place over the course of the week. Contestants will make predictions regarding each of the games in that week's NFL schedule. The best-ranked players on the leaderboard will then win prizes at the end of the week.
Make WinView Leagues
There is a great social aspect involved with WinView. Players are able to create leagues that can contain their friends and family members. This can kick off a great battle between the league members to see who is the best.
Each league can have up to 20 players. You are also able to be a member of up to four leagues at the same time. Each of the leagues is going to have a chatbox that allows you to trash talk the other participants.
WinView Refer-a-Friend
You are able to earn some nice bonus funds for you and your friend thanks to the refer-a-friend program at WinView. Both you and your friend will get $20 if they have signed up for a WinView account through your referral link and spent at least $20 on contests.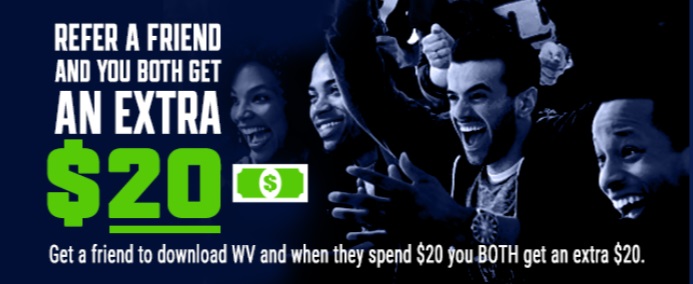 WinView Cashing Out
If you have managed to win some paid contests on WinView, you might want to withdraw some of all of these funds. The main way to do so is to use PayPal, usually processed in 24 hours. The only other option will be to get WinView to mail a check to you.
WinView Support
The customer support team at WinView can be contacted in a variety of ways. You can send the team an email, ring them over the phone, or you can send physical mail to the company's headquarters.
FAQs
Is WinView like fantasy sports?
WinView differs from fantasy sports in a number of ways. First of all, you are usually splitting up the games into smaller segments when you are taking part in WinView contests. This is opposed to your predictions being based on the entire game.
You also do not have to choose individual players when it comes to WinView contests. This is the problem with the likes of fantasy sports contests, as the player you choose can get injured early in the game, and then you are negatively impacted.
Is WinView sports betting?
WinView is not seen to be a form of sports betting as you will not compete against the house. It is against the fellow users on WinView that you will be aiming to defeat.
There is also a lower age requirement for WinView contests compared to the legal age for sports betting in most states. You only need to be 18 years old usually to take part in WinView contests, as opposed to 21 years old to place sports bets.
Is WinView Games Legit?
WinView is certainly a legit offering, having established a big base of players over the years and having a lot of security protocols in place.
Where is WinView available?
The free-to-play WinView contests are open to people in every single state. However, there are 11 states in which you are not currently able to partake in the paid WinView contests.