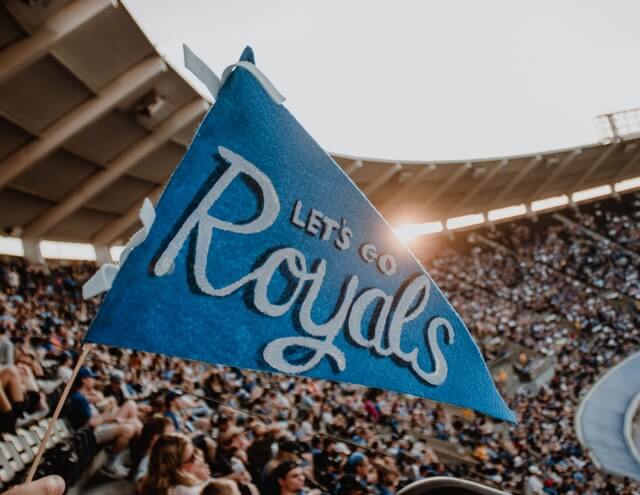 The effort to legalize sports betting in the state of Kansas continues. A new bill was introduced earlier in March to help the effort. A key provision in this latest piece of legislation would pave the way for legal online betting through mobile sportsbook apps.
Jump to
Kansas House Bill 2740
Under the provisions of House Bill 2740, the Kansas Lottery would oversee legal sports betting in the state. This bill takes a more comprehensive approach to the matter. There could be up to 12 mobile betting platforms in conjunction with the four existing land-based casinos.
Betting on college sports would be permitted along with professional sporting events. HB 2740 would also expand legal gaming in the state to include historical horse racing (HHR) machines. The operation of HHR machines would be part of a pari-mutuel licensing process.
The state's lottery would be put in place as the governing body from a regulatory standpoint. The Kansas Lottery would also be able to operate its own digital sports betting platform. This would be in addition to four commercial casinos operating up to three sports betting skins.
Part of the plan is to open the legal Kansas sports betting industry up to professional sports teams along with actual sporting venues.
HB 2740 puts the entire legalization process on a tight timeline with Jan. 1, 2023 set as the deadline for all in-state platforms to go live.
The tax rate on legal sports betting revenue has been set at 20% for digital operators. This rate drops to 14% for retail sports betting in land-based casinos and any other approved gaming venues.
As a comparison to other relevant markets, mobile sportsbook operators in Tennessee pay a 20% tax on revenue. That tax rate on mobile books in Illinois and Virginia is set at 15%.
Latest Hollywood Casino News
Additional Provisions of HB 2740
HB 2740 would create a white-collar crime task force funded by $750,000 in tax revenue on an annual basis. An additional $100,000 would be earmarked for responsible gaming initiatives and problem gambling programs.
In-state professional sports teams would be able to operate sports betting kiosks at sports venues. Online betting would also be available at these facilities through mobile betting apps.
Federally recognized Kansas tribes would be able to negotiate retail sports betting into their gaming compacts. However, they would not be able to offer any mobile betting capabilities.
Other Kansas Legislative Sports Betting Initiatives
HB 2740 is not the only piece of legislation under consideration for legal sports betting. HB 2444 was also recently introduced. This would permit legal mobile betting under the guidance of the lottery. Yet, licensing would only be tethered to professional sports teams and their venues.
The state Senate passed SB 84 with legal sports betting language. However, this bill failed to pass in the House. Previous bills legalizing sports betting failed to make it out of committee in 2021.
The first step of the process for HB 2740 was a scheduled hearing by the House Federal and State Affairs Committee. If HB 2740 does go on to pass in the full House, a compromise with the state Senate would still need to be reached.