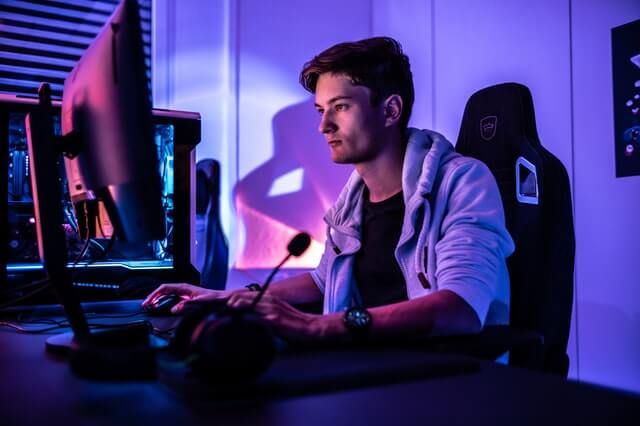 Based in the province of British Columbia in Canada, Fandom Sports has officially launched its peer-to-peer esports wagering platform. The innovative gaming technology is banking on the growing popularity of esports in the North American market.
The company's plans include rollouts in both Canada and the US during 2022. Fandom also has aspirations of offering a traditional sports wagering platform to complement its esports exchange.
Jump to
Fandom Sports Esports Peer-to-Peer Concept
The company's new platform has been designed to enable users to watch and play esports while also predicting and betting on outcomes. Set up as an exchange, this is different than traditional sportsbooks.
Users bet against the house when placing wagers at a traditional sports betting site. Users bet against one another through an exchange. The operator of the exchange simply facilitates the process while collecting fees on every transaction.
A number of different gaming companies have created a sports betting exchange. Most notable is Sporttrade as a US-based exchange. Betfair is a sports betting exchange based in the UK.
Fandom Sports takes the concept one step further by wrapping its betting exchange around esports.
The Fandom Sports Platform
The Fandom Sports platform is compatible for both iOS and Android mobile devices. One unique attribute of this platform is a separate all-ages prediction function that offers non-monetary digital rewards.
This application remains on track for completion by the end of the first quarter of this year. Fandom Sports is also working on a detailed user-friendly roadmap for using this app to help support the launch.
The company is working through the process to secure an iGaming wagering license through the Malta Gaming Authority. It is also part of the Canadian Gaming Association.
David Vinokurov is the CEO and President of Fandom Sports. Back in September of last year, he released the following comments:
"The recent legalization of single-event wagering in Canada and the growing footprint in the United States of state-by-state regulation drives the need for Fandom Sports to be able to expand its technological capabilities to address what is estimated to be a $14 billion CAD industry in Canada and a $203 billion USD global industry, according to Statista for 2020."
Fandom Sports Company Goals
Fandom Sports esports exchange is highly interactive among on-site users. This exchange has also been designed to create an immersive atmosphere to enhance the peer-to-peer aspect of this new form of online gaming.
The company's goal is to take advantage of the fact that video games have grown into a $180 billion-dollar industry worldwide. As part of a 2021 presentation to potential investors, it was estimated that there are more than 2.2 billion gamers on a global scale.
Fandom Sports is looking to target "superfans" of esports. The exchange is designed to provide a mobile format where these gamers can challenge one another to play, predict and engage in the esports they love and follow the most.
Ultimately, this can revolutionize how esports consumers interact with one another through streamed content. Part of the mobile exchange is the ability to watch esports events through Fandom Sports' proprietary multicast capability.