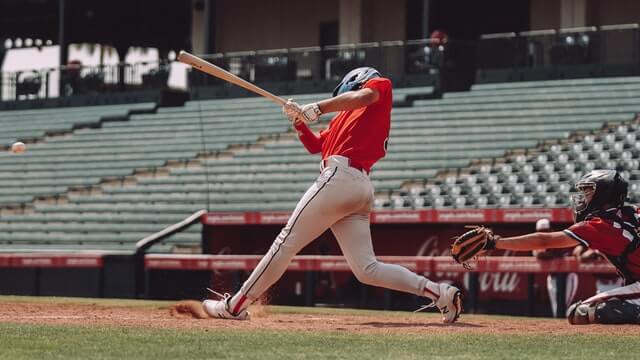 Legal US-based sportsbook operators have formed numerous marketing partnerships with famous celebrities and ex-players. Jamie Fox remains the face of BetMGM and the entire Manning family from Archie to Eli are brand ambassadors for Caesars Entertainment.
New ground in US sportsbooks' brand ambassadors was broken earlier this year with active athletes. NHL superstar Connor McDavid signed a marketing partnership with BetMGM. He became the first active player from any of the four major US professional sports leagues (NFL, NBA, MLB and NHL) to ink such a deal.
This multi-year partnership expanded the boundaries of the relationship between legal sports betting and professional US sports leagues.
Jump to
MaximBet Adds MLB's Charlie Blackmon as Brand Ambassador
In an effort to boost brand exposure in its home market, MaximBet broke new boundaries in Colorado professional sports.
Colorado Rockies' All-Star outfielder Charlie Blackmon became the first active MLB player to sign a sponsorship deal with a licensed US-based sportsbook operator. He will become a brand ambassador for MaximBet in the second deal of its kind in the US sports betting industry.
The partnership between MaximBet and Blackmon was made possible through MLB's new collective bargaining agreement. One of the provisions of the new five-year deal was individual player partnerships with sports betting operators.
Blackmon wasted little time in taking full advantage of this option in his recent partnership with MaximBet. To date, himself and McDavid are the only two active athletes from the four major US professional sports leagues to sign on as official sportsbook brand ambassadors.
MaximBet CEO Daniel Graetzer summed up his company's new deal as follows:
"Charlie is one of the most revered Rockies player of all time and his style and career success makes him a perfect fit for MaximBet."
The term of the deal were not released. However, Blackmon will be part of MaximBet from a promotional standpoint. This includes future marketing campaigns, fan engagement, promotional extensions and social media properties.
MaximBet in Colorado
The popular men's lifestyle publication Maxim Magazine is owned by the Carousel Group. That company decided to join forces with 888 Holdings to create the MaximBet mobile sportsbook app.
MaximBet went live in Colorado in September of 2021 as its first and only legal US sports betting market to date. Turning to one of the most recognizable athletes in Colorado makes all the sense in the world.
In a statement to the press on his new affiliation with MaximBet, Blackmon had this to say:
"As I learned more about MaximBet, I knew this absolutely was the right brand for me. MaximBet has really attached itself to the local Colorado community and I cannot wait to have some fun with MaximBet and surprising fans with incredible 'money can't buy' experiences all season."
Future expansion plans for MaximBet include existing agreements to go live in Indiana and Iowa in the short term.
The company has secured the necessary market-access agreements to launch in New Jersey and Pennsylvania as major legal sports betting states. Ohio is also on the list as its moves through the regulatory process to launch legal sports betting later this year.