Twin River just opened up two land-based sportsbooks in Rhode Island at their two casinos in the state. We are super psyched up to try them out now that they are officially launched.
Rhode Island residents have been waiting for something like this for a while. Now that sports betting is legal, both residents and visitors to the Ocean State can try their hand at legal sports betting. Now, they can also do so with the Sportsbook Rhode Island App.
Twin River Casino in Lincoln, RI, and Tiverton Casino in Tiverton have both opened up sports betting to players, so read on to find out how to bet on sports in Rhode Island.
Twin River Sportsbook bonus code
| Twin River Sportsbook | Details |
| --- | --- |
| Welcome Offer | TBA |
| Minimum Odds | TBA |
| Minimum Deposit | TBA |
| Expiration Date | TBA |
| Visit Twin River sportsbook | Visit Now |
| Last Verified | Nov 30, 2023 |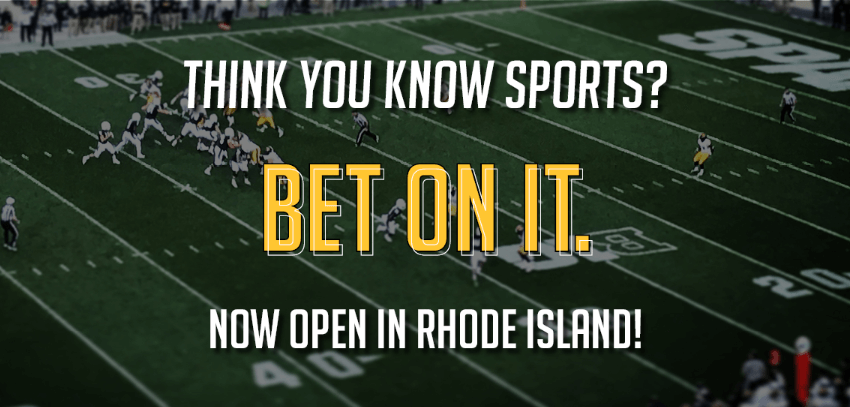 Jump to
Rhode Island recently permitted sports betting within the state, providing players with a wide variety of betting markets. The new Twin River sportsbook features the most common sports leagues in the USA. Those include NFL, NBL, NHL, MLB, and many more. They will also offer international betting options for players as well.
Twin River's sportsbooks have only been open since late November. Yet we are pretty confident that you'll have a blast betting on your favorite sports at Twin River sportsbook.
So, what now? Visit today! Now that you know about the Twin River sportsbooks in both Tiverton and Lincoln, Rhode Island, you should keep tabs on them via our website. That way, you will know how to register online at Twin River when their online platform goes live. To get you gaming like a pro, we'll share tips and tricks to help improve your odds. Keep on reading to uncover the current status of the Twin River sports betting facilities and everything that we expect to come now that they are launched. Let's go!
Twin River Casino Partners with IGT and William Hill US
If you are a true fan of sports betting, Rhode Island is ready for you. Thus, it is high time that you prepare yourself for an amazing experience in one of the best sports betting sites in Rhode Island.
To make sure that it stays on top of the game from the get-go, Twin River sportsbook announced their partnership with William Hill US and IGT. As you may already know, William Hill is one of the oldest and most reliable gambling platforms in the business. while IGT is a revolutionary software developer whose proficiency in online gaming is hard to beat.
From these partnerships, we expect that with time, Twin River's sports betting platform will go online. Moreover, it is possible that Twin River will release an online sportsbook sometime in the future.
Is Sports Betting Legal in Rhode Island?
Yes, there's a recently passed bill that approved legal sports betting. As long as you are 18 years or older, you can play online or in-house at any Rhode Island sportsbook. Remember, Twin River is the first to launch sportsbooks in the Ocean State, so keep your eyes peeled for more to open going forward.
You should also know that sports betting is not the only gambling activity that is legal in Rhode Island. A little over a year ago, residents decided via a referendum for casino gambling to be carried out legally in the state. With the ruling, Twin River has made moves to offer online casino games; currently, Twin River offers virtual currency online slots, so check back here for more info when they go live with real money online casino gambling.
Where can I bet on sports in Rhode Island?
Twin River's sportsbooks are set up in Twin River Casino in Lincoln, on the third floor of the casino, as well as at Tiverton Casino in Tiverton.
What's more, Gerald Aubin, Director of the Rhode Island Lottery, revealed that the first Twin River sports betting parlor at Twin River Casino would only be temporary. This is because the location where they are planning to set up permanently was still under construction. Thus, the changeover from temporary to permanent has now happened, with the Sportsbook Bar & Grill opening at Twin River Casino, right next to Wicked Good Bar & Grill.
Aubin also went ahead to mention that at Twin River Lincoln building where they will be operating in the interim, sports bets will just be made individually at the counters. This will go on until their permanent establishment is finished. Now, players can bet comfortably, enjoying self-service sports betting.
IGT PlayShot sports betting at Twin River sportsbook
Throughout the United States, many sportsbooks and lotteries have been receiving approvals to deploy IGT's PlayShot solution. This technology has pioneered sports betting solutions in a number of sportsbooks and lotteries in the US, including FanDuel and West Virginia sportsbooks.
As we speak, there is no doubt that Twin River's sportsbook will implement this solution because of their current partnership with IGT and William Hill US. IGT's PlayShot sports betting platform provides a great deal of reliability, security, and convenience. For instance, if Twin River sports betting platform is to be efficiently backed by IGT, smart betting features like in-play bets will be possible right from the betting kiosk.
Other than the fact that PlayShot is a B2B solution for sportsbook operators, it will also be able to offer players very convenient services like online sports betting. This will enable players to bet without having to visit the sportsbook in person. Moreover, this technology also supports mobile sports betting, which will offer convenience for players who like to game on the go.
Is mobile sports betting be offered?
If you are a fan of backing your favorite teams at your fingertips, you'll be happy to know that Twin River has just made mobile sports betting available with the Sportsbook Rhode Island. Players will need to be 18 or older and present in the state to bet online due to geo-fencing technology required by law to ensure players are within Rhode Island. Moreover, they will need to activate their account in person at the casino before they are able to place wagers from anywhere else through mobile or online.
Just like many apps operating in the market, we expect the app to be user-friendly to give the players a great betting experience. Now, you are able to visit Twin River online sportsbook and bet from your phone's browser. For in-browser mobile betting to be fun and efficient, the mobile site is responsive enough for easier access by mobile devices of all sizes.
Bonuses and Promo Code
At the moment, the Twin River sportsbook does not offer any bonuses or promotions. As such, it is quite unclear whether they will have a Twin River sports betting promo code to reward their players in the future. We are, however, hopeful that they will follow the footsteps of other brand-new US casinos and sportsbooks by offering a coupon code for claiming in-house deals.
Again, just like other well-known gaming sites in the USA, the Twin River sports betting promo code should also be usable on the mobile platform. That way, it will allow mobile users to enjoy the same experience as in-person players, in order to bridge the gap that may have been present regarding user experience. When is the last time you saw a new betting site without a welcome offer? Well, it would be highly unusual for the Twin River online platform to miss a welcome offer because that's what attracts hundreds of new sign-ups from official launching.
Final Words
With the Twin River Sportsbook Meanwhile, you can share the news with all your gambling friends in Rhode Island so that they aren't left out of a visit to the Twin River sportsbook.