Tipico Review 2020
Commercial Content | 21+ | T&Cs Apply
Based in Malta, this operator has gained popularity all over Germany, and they seem to plan to make their brand global. To be more precise, Tipico wants to expand to the US market and start operating in New Jersey.
You will be able to learn more about this online sportsbook in this Tipico review! Or you can jump straight to reading about the Tipico bonus code.
So, here are a few more interesting facts about this anticipated NJ sportsbook operator!
Tipico Review Summary
Check out the table below to learn more about Tipico features arrival at the US market. We know that currently, this brand offers sports betting, live betting, live casino, and casino to their users. Stay tuned to learn when this brand starts operating in NJ.
| Features | Details |
| --- | --- |
| Betting Markets | Coming Soon |
| Live Streaming | Coming Soon |
| Mobile App | Coming Soon |
| Promotions | Coming Soon |
The moment there is news about this brand, this Tipico review will be immediately updated. Stop by from time to time to see if there are any updates.
Similarly to other European brands that had announced they were coming to the US, such as bet365, this review is based on what they currently offer in other countries.

Contents

Tipico Promo Code
Currently, Tipico is offering a Tipico promo code for a 100% match up bonus in Germany. In addition, the minimum deposit to become eligible for the Tipico welcome offer is quite low.
It is beyond any doubt that there should be a Tipico welcome offer for the US market as well. However, we can only guess and speculate about the precise Tipico bonus details now.
Apart from this, many are wondering whether the operator will offer any no-deposit bonus. This kind of promotion is used to grant the players some free playing credit and it is usually given to increase the influx of new players on a platform.
It might bring perks such as free spins, cash, free play, etc. However, it is uncertain whether Tipico might offer such a bonus once they go live in NJ.
Bonus Limitation and T&C
What could be counted upon is that, if the online sportsbook becomes active in New Jersey, some things might change. Tipico's T&Cs have to be in compliance with both the brand's policy and the New Jersey legal system.
This means that the future Tipico account holders in the US need to be of legal age in order to register as users.
Furthermore, the Tipico bonus playthrough requirement might vary from their current ones. Of course, the currency used to bet and the depositing/withdrawal methods should be adjusted to the market.
In short, the most prudent thing to do when registering and applying for the bonus with a new operator is to read their T&Cs.
Other Tipico Promotions
For any other promotions and bonuses, we will have to wait for the Tipico launch in NJ. Certain operators give out daily, weekly or monthly bonuses and each of them varies in benefits they provide.
Also, keep in mind that future promotions and bonuses might have some common T&Cs. On the other hand, T&Cs for other promotions could vary greatly. Don't miss out on any new details about the Tipico promotions and read about them here first.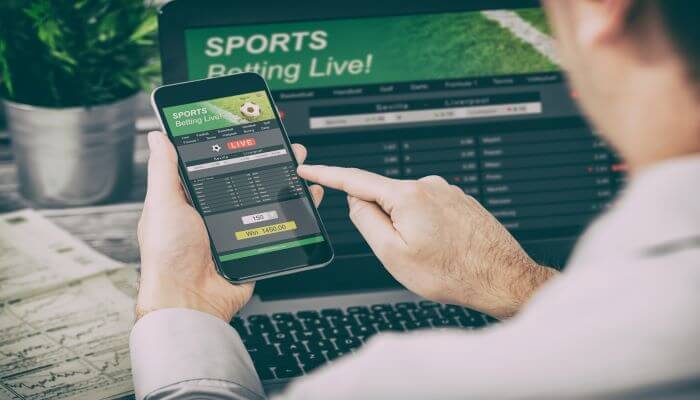 Tipico Markets for NJ Sportsbook
Tipico online sportsbook should offer tons of different NJ sports and NJ sports betting types. Compared to the German market we might assume that the list of sports will be slightly different, due to the different market demands.
Apart from the basketball, soccer, tennis, volleyball, and boxing, these are some of the highly anticipated sports at this online sportsbook NJ:
Baseball
Ever since the 1850s, this state started nurturing love towards baseball. Once upon a time, NJ had Newark Bears as the state's team. Even if the team is no longer existing, the love for baseball remained.
Some of the popular baseball teams in New Jersey are Lakewood BlueClaws, New Jersey Jackals, Trenton Thunder, and Somerset Patriots. Thus, it would be a shame if baseball wasn't on Tipico's NJ sports betting list.
Hockey
Hockey is one of the most popular sports in New Jersey, so, logically it should be found on Tipico's market list. New Jersey audience takes pleasure in betting on New Jersey Devils. The team is a part of teh NHL and they reached the playoffs three times since their creation.
Additionally, the Devils reached the Stanley Cup Finals five times and they even managed to win it for 3 seasons. So, hopefully, this will be one of the choices.
Rugby
Rugby is yet another sport that should be on Tipico's market list. That is if they are considering all the important elements of their future "audience". Rugby is one of the most popular sports in the US and as such, it could be a smart choice for this bookmaker.
Let's wait and see if it will make it to the Tipico's market list.
Football
Finally, there is football or often referred to as American football. When it comes to this sport, the state of New Jersey loves watching and betting on the NFL. As a matter of fact, some of the most popular teams in this part of the US are New York Jets and New York Giants.
It is a sport that definitely needs to be available at all online sportsbook NJ.
Look for Updates in our Tipico Review
In the final analysis of this new brand on the American soil, we can only say that we hope for the best. If we are assuming according to the brand's current popularity in Europe we can say that some great things will come to New Jersey.
Stay tuned and read all the freshest news about this brand in this Tipico review as soon as they launch.