Alaska Online Sports Betting
Commercial Content | 21+ | T&Cs Apply
When the US Supreme Court lifted the federal ban on sports betting, the ruling placed the status of this gambling form in the hands of individual states. Effectively, the US Supreme Court let every US state decide for itself.
Many states have legalized sports betting within months after the ruling was made. Some other states have decided to ban it. Still, a big majority of states are still somewhere in between when it comes to the legal status of sports betting. Alaska is one of them.
At the moment, there are no online sportsbooks operating in Alaska nor are there any sports betting legislation (it's unlikely to be tacked now too). What this means is that there are no online sportsbooks and online racebooks that accept players from Alaska.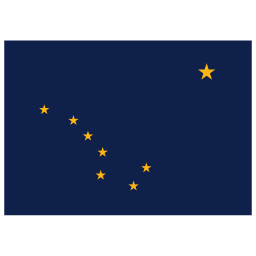 AK Online Sports Betting
Alaska online sports betting is not legal. At least, not for the moment. It's also not explicitly banned by the Alaskan Government. What this means is that it's currently stuck in the grey area of the law. And the experience from other US states has shown that such things usually resolve with online sports betting becoming legal.
So, what is the reason why it's taking so long for Alaska to decide what the status of online sports betting is going to be? It's probable that the state officials need to figure out acceptable tax rates that online sportsbooks would have to pay in order to get the Alaskan operating license.
Apart from the things related to money, the Alaskan gambling commission also needs to come up with many other conditions that online bookies need to fulfill. We're talking about conditions that would ensure the safety and security of the players form this state. And once that's done, online sportsbooks will have the right to apply for the license.
AK Sports Betting Rules
As we've already mentioned, Alaska online sports betting is not permitted, but what about betting in land-based establishment? It's practically the same thing. Betting is not illegal, but there are no brick-and-mortar sportsbooks where players can bet.
However, there is a law that makes social gambling completely legal. Considered a tradition in this state, all forms of social gambling in which the house doesn't take the money from the players is legal.
This means that Alaskans can bet each other on sports events, but only if there's no middleman. This way, the state is preventing sports betting from becoming a business. Instead, it's still just a way for Alaskans to have fun.
Alaska Sportsbooks Apps
Alaska online sports betting is not allowed, meaning that Alaskans can't access sportsbook sites or use sports betting apps. Still, there are many signs that this state's stance toward online sports betting is going to change in the near future. And when that happens, the players from Alaska will be able to use sites and apps of sportsbooks licensed in the state.
Speaking of apps, Alaskans do have the right to use DFS applications (although they can't play online casinos in Alaska). The thing is that daily fantasy sports are perfectly legal in this state. Alaska does not think of it as gambling, even though it does involve putting your money on sports. That said, you can put as much of your cash on daily fantasy sports as you like, as long as you do it at licensed operators.
In order to be legal in Alaska, a DFS website needs to have a US license. At the moment, there are two sites that fall into this category. We're talking about daily fantasy sports giants DraftKings and FanDuel.