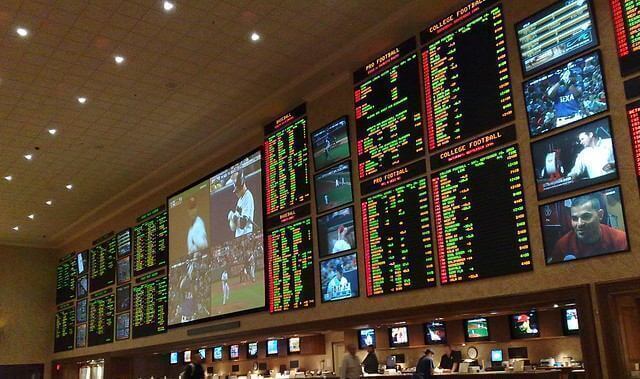 Kansas is the latest state to legalize sports betting, becoming the 35th state in the United States to do so. Governor Laura Kelly officially signed the bill on Thursday. Her signature was expected after state lawmakers agreed on the bill.
Lawmakers actually started working on sports betting legislation in 2021, and that bill carried over into 2022. There were still some periods of debate that occurred in both the House and Senate. Fortunately, an agreement was ultimately reached.
Senate Bill 84 was the bill that ultimately landed on the desk of Kelly, even though the House introduced a new bill earlier this year as well. Now that the signature is on the document, sports betting will officially become legal on July 1.
Both online and retail sports betting in Kansas are included in the bill. There are specific companies or locations that can offer betting.
The sports betting revenue will be taxed at a rate of 10%. 80% of that will go into a fund to try and attract a professional sports team.
The early projections suggest that Kansas could bring in around $10 million in tax revenue each year, and this won't become a massive sports betting market. Getting this deal down now does allow Kansas to launch sports betting ahead of neighboring Missouri.
The sports betting law will allow for betting on both professional and collegiate sporting events. That is a key since the state still doesn't have any professional teams. It's unclear how long it will take for the new revenue to attract a new team.
Jump to
NFL Season the Target
It's going to take some time before sports betting becomes an option in Kansas, even if the bill goes into effect on July 1. The launch of sports betting will now be left up to the Kansas Racing and Gaming Commission.
The Kansas Racing and Gaming Commission will be drafting sports betting rules, and it will soon publish the applications that can then be turned in. This process will take some time, but the initial target launch date is before the start of the 2022 NFL season.
SB 84 does require that sports betting launch prior to January 1, 2023, but a much more aggressive approach is being taken by the key members in the state.
Plenty of Sportsbooks Coming
There are four casinos in the state of Kansas, and all of those properties will be eligible to offer retail sports betting. Along with that, each casino property will be able to partner with three online sports betting companies as well, and there could eventually be 12 online sportsbooks in the state.
Sports wagering kiosks are going to play a key role in the sports betting industry in Kansas as well. Each of the four casinos can partner with 50 businesses to install kiosks at that location.
Professional sports teams would be included in the mix if that ever becomes a possibility.