Rhode Island Online Sports Betting
There is so much going on in the world of sports betting in the US at the moment that you could be forgiven if you are not up to date with all the latest developments. Rhode Island became the eighth state to legalize sports betting last year and there is now a major push to get online and get mobile sports betting going in RI.
Read on to find out what the state of play is right now – and what the future holds for Rhode Island online sports betting.
Rhode Island Online Sports Betting Websites
Although sports betting is now legal in the state of Rhode Island there is still a slight delay on the opening of online betting sites leaving just land-based sportsbooks as the place to make wagers at the current time.
Although people in Rhode Island can access fantasy sports sites there are no Rhode Island online sports betting sites to choose from. This situation is likely to change very soon as the state governor attempts to hurry up the process and allow people in the Ocean State to make their wagers from the comfort of their own homes.
Senate President Dominick Ruggerio proposed a new bill in January 2019 and it does look like fans will be able to bet on sports online in RI this year. It is unclear whether this decision needs to go to a public referendum or not.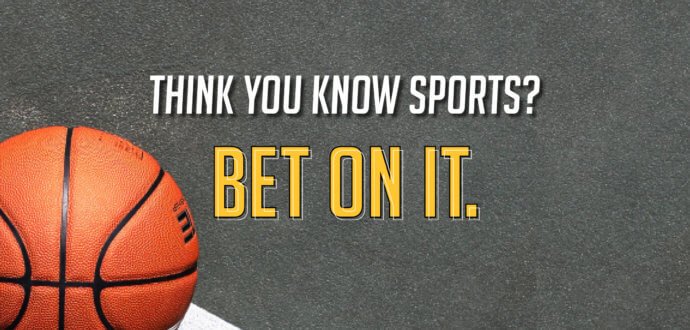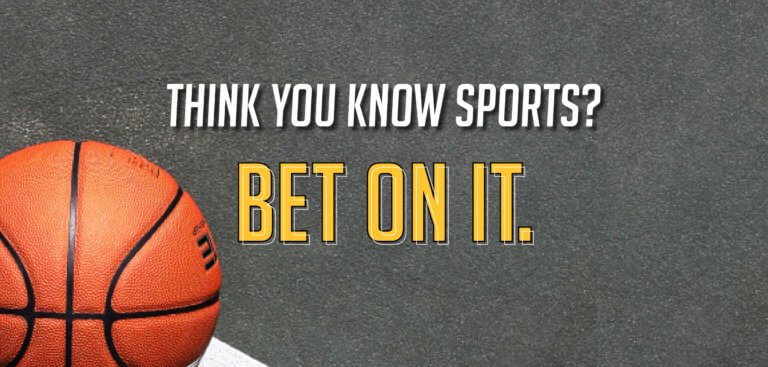 Rhode Island Land Based Sportsbooks
With sports fans eagerly awaiting the news that online sites will be fully functional the only way to enjoy Rhode Island sports betting at the present time is in one of the two land-based casinos.
Both casinos now have sportsbooks where a full range of wagers can be made – and as they are the only places to make a selection on New England they can get pretty busy! That's just one more reason why bettors are looking forward to Rhode Island online sports betting become fully legalized and operational.
But for now, here are the two land-based casinos where customers can bet on sports in Rhode Island.
Twin Rivers Sportsbook
Twin Rivers in Lincoln, Rhode Island originally opened back in 1947 but it is only since 2018 – when the state legalized sports betting – that a sportsbook was added to the operation.
With New England being such a sports-mad region of the country there has naturally been a lot of interest in the opportunity to make selections and wagers at Twin Rivers – and it is thought that as soon as Rhode Island online sports betting gets the go-ahead, this casino will have as a major interest in that as well.
For now, Twin Rivers is one of the Rhode Island sportsbook offering bettors the opportunity to make their sports wagers. All the big sports and leagues are covered at Twin Rivers including:
Football
Basketball
Baseball
Hockey
Soccer
Boxing
MMA
Auto Racing
Golf
All the top events from around the world have betting markets at Twin Rivers – and there is a large selection of bet types that can be made at the casino.
Tiverton Sportsbook
The casino in Tiverton is the other place of sports betting in RI at the moment. Its sportsbook opened in December 2018 and has also been doing some very good business due to its location – and the betting laws of neighboring states.
The Tiverton sportsbook offers much the same as Twin Rivers as far as the scope of sports, leagues, and tournaments covered and will also, no doubt, be instrumental in the launching of the Rhode Island online sports betting industry.
Another point to note about both the Twin Rivers and Tiverton casino sportsbooks is that they are not permitted to display odds online – or anywhere else apart from at the sportsbook itself. Obviously, once these Rhode Island sportsbooks are able to offer an online service, bettors will be able to use the sites to place wagers and check up on the latest prices and betting lines.
World-renowned bookmaker William Hill currently operates the sportsbooks for both casinos so it is anticipated that they will also be involved in the online versions when they get going.
Is Sports Betting in Rhode Island Legal?
Governor Gina Raimondo officially legalized sports betting in June 2018 – although it is restricted to the two land-based casinos outlined above.
This decision followed the course of an increasing number of states who have allowed sports fans to wager on events – and it seems as though there will be many more in the months and years ahead.
There has been some confusion over the need for further legislation but at the present time, Rhode Island sports betting is fully permitted in the two casinos with the opportunity to bet on sports online in RI coming soon.
Land Based Sports Betting in RI
Rhode Island has followed the lead of a number of other states and legalized sports betting but fans can only enjoy land-based Rhode Island sportsbooks at the moment. This is not an ideal situation for many people in – and close – to the Ocean State who want to place sports wagers, but it is a start.
As outlined earlier, the two casinos in the state – Twin Rivers and Tiverton – both have fully operational sportsbooks with hundreds of TVs providing betting lines and action for customers.
Online and Mobile Sports Betting in RI
Although it is expected to possibly be legal by the end of the year, fans are not currently allowed to bet on sports online in RI. It is hoped that a public referendum will not be needed so the state's lawyers can push through a bill permitting Rhode Island online sports betting as soon as possible.
William Hill currently provides sportsbooks at both of the land-based casinos so it would be expected that they would be heavily involved in any online venture. But once Rhode Island online sports betting is legalized, there will probably be a lot more choice for bettors within the state.
How to Bet on Sports in RI
For anyone unsure of how to place a sports bet the good thing to know is that it is very simple and there is no chance of making any mistakes that will cost you money. As long as you bet responsibly you should enjoy the opportunity to be even more involved in the sports that you watch.
How to Bet at the Land Based RI Sportsbooks
Currently, you will need to visit either the Tiverton Casino or the Twin Rivers Casino in Lincoln.
As long as you meet the state's requirements all you will need to do is sign up for a customer account with any new online sportsbook. You can then explore the betting markets on offer and make your selection.
Once you have decided on your wager you just need to place your bet at the casino window giving all the information required – what type of bet, how much stake, etc. You then just have to wait and hope luck is on your side!
How to Sport Bet Online
As we have said, Rhode Island online sports betting is not permitted yet, but as it is something that will be happening sooner rather than later, here is a quick guide to betting on sports online.
It depends on what sport you are betting on but you will normally have a chance to bet on the outright result of the event (the moneyline bet) or betting on the spread – this is the points handicap that the bookmaker will attach to each event. There will also be plenty of proposition bets that relate to subjects other than the actual score. The Super Bowl, for example, always has hundreds of 'prop' bets including how long it will take to sing the national anthem!
Whatever your selection, you will just click on the price given for that event and your selection will be added to the online betslip. Then it is just a case of deciding on your stake (your potential winning returns may also be indicated at this point) and confirming the bet.
RI Mobile Sports Betting
Although the process of mobile betting is very similar to online betting but will need added legislation – something that doesn't seem to be causing too many problems at the moment.
With sports betting proving so popular at the land-based casinos, the potential for mobile betting seems an attractive proposition for the state's lawmakers. One question would be whether the mobile betting licenses would be restricted to the two casinos. This would seem to go against the idea of competition and questions have already been raised over a monopoly.
New Jersey already allows mobile registration and betting and it is likely that Rhode Island online sports betting could follow suit. William Hill and IGT provide the betting system for both NJ and Nevada so setting that up for online betting in RI would seem straightforward.
RI Sports Betting Markets
Making the move to Rhode Island online sports betting would not make that much of a difference to what betting markets would be available.
Twin Rivers and Tiverton currently offer prices and betting lines for all the major US sports as well as events from all over the world. The big events such as the Super Bowl are obviously very popular but the beauty of online betting, in particular, is that you can easily find a market for your area of expertise.
Whether it is football, golf, basketball or hockey – or plenty of other sports – there will be thousands of betting markets available once Rhode Island online sports betting goes live.
RI College Sports Betting
One of the few restrictions on Rhode Island online sports betting, at the moment, is that customers are not allowed to bet on any events involving RI schools. That means that popular tournaments such as the NCAA March Madness and Final Four can't be wagered on.
With college sports just as popular as the major leagues in many areas of the country the games are just as intensively played and Rhode Island will soon be able to place wagers on those games online and on mobile devices.
RI Fantasy Sports Betting
Fantasy sports and fantasy sports betting is big business in many places in the US and Rhode Island enjoys this past time as much as anyone. But the legalities surrounding fantasy sports betting are a little confusing.
Originally in 2016, the Attorney General's opinion was that fantasy sports sites were legal and that laws should be drawn up to regulate and tax the industry. However, at the very same time, the state lottery decided that daily fantasy sports sites constituted gambling which was illegal at that time and stopped any attempts of regulation.
No new legislation has been introduced but the fantasy sports sites – such as DraftKings and FanDuel – have continued to operate in RI referring to the Attorney General's earlier opinion.
These enterprises are separate to other elements of Rhode Island sports betting but once online betting in RI takes off the big fantasy sports companies will surely want to be involved in online sportsbooks – as they are in a number of other states whose legislation is further down the track than Rhode Island's.