Oregon Online Casinos 2019
Commercial Content | 21+ | T&Cs Apply
At the moment, laws strictly prohibit any Oregon online casino gambling within the state. Commercial casinos are also expressly banned from operating by the Oregon Constitution.
The only online gambling activities available in the state come from Tribal Casinos, Fantasy Sports Betting, and the Oregon Lottery. With not much activity is seen within the gambling landscape of Oregon, it remains unclear when the state will legalize online casinos.
Contents

Retail Casinos in Oregon
There are nine tribal casinos available in Oregon, eight of which have can provide all three classes of tribal gaming. Another tribal casino, the Columbia Gorge Casino in Hood River has been proposed but has not yet been approved.
Casino games available at tribal casinos include blackjack, roulette, baccarat, craps, slots and multiplayer poker. Due to the clause in the IGRA, tribal casinos also have the authority to offer any game available elsewhere in the state. Thus, video lottery terminals and lottery games can be found in many of the tribal casinos.
The best casinos in Oregon include:
Chinook Winds Casino
Indian Head Casino
Kla-Mo-Ya Casino
The Mill Casino & Hotel
Spirit Mountain Casino
Three Rivers Casino Coos Bay (Class II)
If online casino gaming does make its way into Oregon, expect tribal casinos to set the framework. Most states across the US require land-based casinos to be present before any online casino licenses can be acquired. If this is the case in Oregon, only tribal casinos will have the potential to go online, to begin with.
Oregon Gambling Landscape
Oregon gambling laws, namely the Oregon Constitution, ban all online gambling activities and commercial casinos. Unlike most other states, Oregon's constitution is explicit on the process for a constitutional revision.
A revision would require a simple majority of the legislature to vote in favor of an amendment. Even with a simplified process, Oregon has not shown much interest in legalizing online casinos since the repeal of PASPA. However, the Oregon Lottery has recently announced its new Scoreboard Sports Betting app.
At the moment casinos can be found in Oregon through tribal casinos, the state-sanctioned lottery, horse racing industry, and fantasy sports betting.
Tribal casino gaming is governed by the Indian Gaming Regulatory Act at both a state and federal level. There are currently nine Indian casinos in Oregon, each run by a different tribe or confederation. Tribal casino games are divided into three classes, all of which are available in Oregon. In should be noted that due to a clause in the IGRA, tribal casinos are permitted to offer any game available elsewhere in the state.
Oregon State Lottery
The other major player in Oregon gambling is the state lottery. On top of local and national lottery draws, the Oregon Lottery also provides video lottery terminals throughout the state. It is expected that the lottery will also be the first to enter the online market with regulated online games, instant ticket games, and keno.
The Oregon State Lottery currently provides state-sanctioned lottery and video lottery terminals in licensed locations. The state lottery is also authorized to provide online games including instant ticket games and Keno but is yet to do so. These games will not technically be 'casino' games, although sharing a large resemblance to them.
As mentioned above, the lottery was the first to launch online sports betting in the state.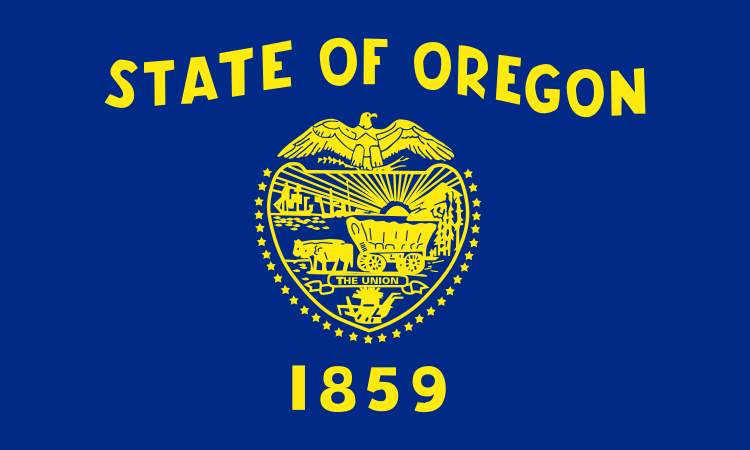 Oregon Online Casinos FAQ
Use the following FAQ section to answer any commonly asked questions regarding Oregon online casinos:
Are there any Oregon online casinos available at the moment?
No, unfortunately, there are no Oregon online casinos available due to the prohibition of online gambling by the Oregon Constitution.
What types of online gambling is legal in Oregon at the moment?
You can bet on sports in Oregon via the state lottery app.
Is online poker Oregon available?
Playing online poker in Oregon is still illegal but live poker games can be found in many of the tribal casinos across the state.
What land-based casinos are available in Oregon
There are currently 9 tribal casinos available for land-based casino gameplay in Oregon.