Texas Online Gambling 2021
Commercial Content | 21+ | T&Cs Apply
Texas is the state whose name carries the most popular poker variant in the world, Texas Hold'em. Knowing this fact, you might assume that gambling and Texas go hand in hand. But, that just isn't true. Especially not when Texas online gambling is concerned.
That said, if you're a gambling aficionado from the Lone Star state, your online gambling options are very limited. To help you understand everything about Texas online gambling, we're now going to discuss some of the most popular gambling forms in this state. So, with no further ado, let's talk about Texas sports betting.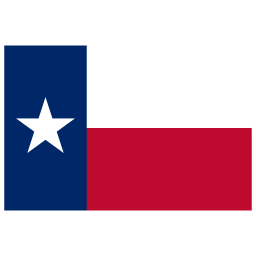 Sports Betting in Texas
You probably know that sports betting is no longer banned in the United States. At least not on the federal level. It was May 2019 when the Supreme Court ruled that there is no legal ground to keep this form of gambling illegal. But, at the same time, the Supreme Court left the final decision to each state.
What this practically means is that every state in the US has the right to legalize or ban sports betting. So, what did Texas sports betting do? So far, nothing.
At the moment of writing, sports betting is neither legal nor illegal in Texas from the players' point of view. But, because it falls into a gray area, there are no regulations that would make sportsbooks legal. The result is that there are no sportsbooks in Texas that carry a legit license issued by a legit governmental body.
You can't find any land-based sportsbooks in Texas that are allowed to operate. The same goes for online sportsbooks – they're not licensed to accept the players from this state.
Horse Racing Betting in Texas
Among Texas online gambling forms that are expected to become legal in the next few years is horse racing betting. Actually, it might become legal and regulated even before sports betting. The reason is that there are already several horse racing tracks in this state.
There are three horse racing tracks in this state and they've been around for a relatively long time. For example, the Lone Star Park is a racetrack that's started more than two decades ago. The other two racing tracks are Retama Park and Sam Houston Race Park.
Online Casinos in Texas
Same as horse racing betting, TX online casinos are also illegal when done online. But, there are some brick-and-mortar venues where Texans can play casino games. Those retain casinos are the following:
Kickapoo Lucky Eagle Casino
Naskila Gaming
Speaking Rock Entertaining Center
These are the establishments where Texas gambling fans can come and play all sorts of casino games. We're talking about games like video slots, roulette, baccarat, poker, and so on.
E-Sports, E-Lottery, DFS
All the forms of Texas online gambling are currently not legal in the state. This includes even things like daily fantasy sports, e-lottery, and e-sports gambling. Most of the sites offering this kind of fun are blocked in Texas and the same goes for their mobile apps. But, that is going to change if Texas Government decides to change their stance of gambling.