Ohio Online Gambling
Commercial Content | 21+ | T&Cs Apply
With Cleveland and Cincinnati, both located in the Buckeye State, there are thousands of Ohioans who enjoy a small wager.
Since the US Supreme Court struck down the federal law which had banned certain forms of gambling in America, many states have been rushing to pass new bills to re-introduce this pastime to their residents and visitors.
So, where does OH stand in regards to legal gambling – both for OH sports betting and OH online casinos? 
Sports betting is completely off the table at the moment. That includes in-person retail sportsbooks and online betting sites.
However, there are two bills that lawmakers are in the process of examining that will legalize sports betting, so there is a definite light at the end of the tunnel and it's not far away either.
The main stumbling block is which regulatory body will govern it. Once this is ironed out, it should be all systems go.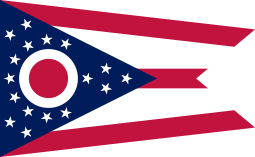 OH Gambling Restrictions
For now, Ohio online gambling consists of horse betting and the popular DFS games. Poker and casino games are restricted to land-based establishments with no Ohio online gambling bills in the pipeline for these activities.
The same applies to the state lottery. Players must visit one of the 8,500 retail outlets to purchase their tickets because they cannot be bought online. With that said, this is another area that lawmakers are looking into, so watch this space – the Ohio Lottery may well be available on the internet sometime soon.
Ohio online gambling is moving rather slowly when compared with some neighboring states such as Pennsylvania gambling and also Michigan online gambling now looks set to join the party. If money starts drifting across state lines, will this force the Buckeye State officials to fast-track proceedings? That would appear to be the most logical plan of action, but time will tell and we'll see how this all plays out.