Maine Online Gambling 2021
Commercial Content | 21+ | T&Cs Apply
Sports Betting is on its way to becoming legal in the Pine State! This includes land-based sportsbooks but also Maine online sports betting. But what about other forms of online gambling?
Maine took only two days to pass the bill regulating sports betting through the legislature. The House and the Senate received the LD553 bill on June 18th and approved it already on the 19th. The bill was short but emphasized the Maine point; that is "to ensure proper oversight of sports betting".
Contents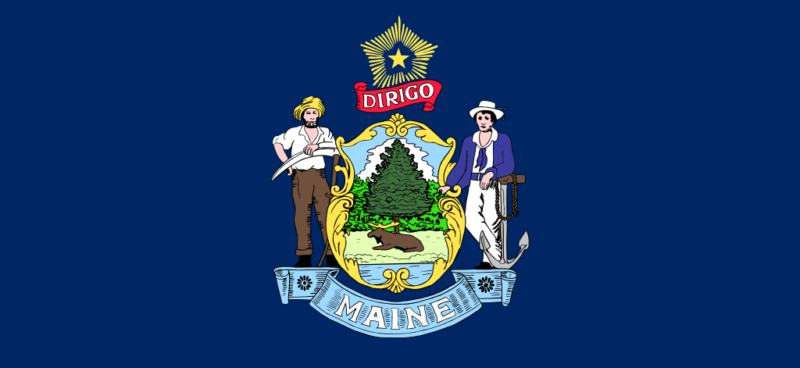 LD553 is now in the hands of the Governor Janet Mills, whose signature is the final step before it passes into law. Unfortunately, the governor has decided to take some time to further review the bill before signing it. We will now have to wait until January 2020 for another opportunity, when the legislature returns.
The bill will allow the state's existing casinos, tribal casinos and racetracks to apply for sports betting licenses to accept wagering on professional and some collegiate and amateurs sports at their venues.
Maine's 11 venues could potentially offer sports betting, such as the Oxford Casino and the Hollywood Casino and Bangor Raceway, as well as the Scarborough Downs racetrack. Moreover, the four tribal casinos and the four off-track betting locations will also be able to apply for a license.
Mobile and Online Sports Betting
Possibly the most exciting news is that mobile sports betting operators will have the possibility of applying for a license without having to partner up with a local venue. This is not the case for all the states that have legalized sports betting. Senator Louis Luchini, who sponsored the bill, believes that it is good to allow a free market for this type of industry.
Now, the question is – which operators will make the move to "Vacationland"? Our guess is Boston-based Draftkings, but since no local affiliation is required, there is a lot of potential for other brands.
Online Casino Gambling in Maine
Maine is considered a pro-casino state, however, this attitude hasn't led to any form of online casino games. Poker is also allowed in a casino, again, no Maine online poker sites are legal either.
But, as the mobile sports betting industry grows, perhaps too will online casinos and poker.
Conclusion
Maine is now the third state in New England to legalize sports betting, after Rhode Island and New Hampshire. Things are moving for the North East, so make sure to get the latest updates on Maine online sports betting by staying in the loop. And hopefully, online casinos will shortly follow.