Hawaii Online Gambling 2021
Commercial Content | 21+ | T&Cs Apply
Hawaii may be one of the great tropical destinations in the US, but it is definitely not a place to be if you enjoy online gambling. At this time, there are no forms of Hawaii online gambling offered.
The state has some of the strictest gambling laws in the country. You will not find any Hawaiian land-based casinos, Hawaiian sportsbooks, race tracks, bingo halls, or even lottery retail locations.
The same restrictions are in place for iGaming. Hawaii prohibits any online gambling sites from operating within the state.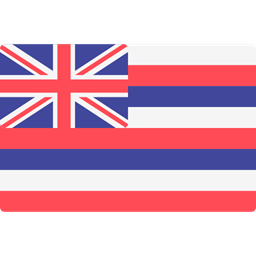 The Future of iGaming in Hawaii
There have been a few attempts to change the current laws and provide residents and visitors the ability to enjoy Hawaii online gambling. However, bills never made it past Senate and were quickly shot down, even though they had the support of the public. A bill in 2017 that was written to establish a commission to oversee all forms of online gambling, including sports betting, was rejected. In 2019, 12 representatives signed a bill to establish the Hawaii Sports Wagering Commission. This also was rejected.
For a short time, fantasy sports betting was legal in Hawaii, but this changed in 2016. The state deemed fantasy sports betting to violate gambling laws and all major fantasy sport betting sites were ordered to stop services in Hawaii. This forced FanDuel and DraftKings to leave the state.
Future bills may be signed, but the chances of laws being changed remain slim. Hawaii online gambling remains illegal and you will not find any retail locations or apps being offered to those residing in the state. Despite the support from senators and state representatives, the state does not see any reason to legalize online gambling or betting at this time.