Florida Online Gambling 2021
Commercial Content | 21+ | T&Cs Apply
Florida only has legalized online betting on horses. However, there's an indication that this may change in the Sunshine state and bring more betting options to Florida.
Contents

Florida Sports Betting
Betting on sports in FL is not legal in any capacity. There are several operators offering DFS or "daily fantasy sports", but wagering on any real-life sports is illegal in FL.
There's good news, however– recent talks between Governor DeSantis and the tribal commission of the Seminoles indicates that these tribes may be allowed to offer sports betting at their casino locations in the state.
Only time will tell if these agreements pass, but changing federal and state opinions (including real evidence of talks between state lawmakers) are a good sign that sports betting may be a reality in Florida in the near future.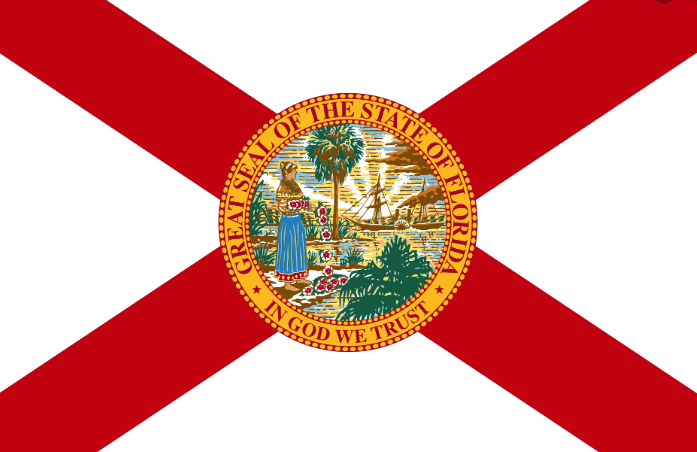 Florida Casinos
Florida casinos weren't a thing until recently, but casino-style games have existed in the state for some time. At first, only slot machines and casino-style terminals were allowed in racinos across the state.
Now, with the passage of Amendment 3 in 2018, casinos can open their doors in the Sunshine State. A few of these casinos, including two Seminole Hard Rock Cafe locations, may be able to offer online play as well with future law changes.
In addition to the Hard Rock Cafe locations, the Isle Casino Racing is owned by parent company Eldorado, whom also owns Caesars. The Caesars brand is well-known throughout the country, and has online gambling and online sports betting available in other select states.
With all of this being said, there's no law establishing a legal basis for online casinos in FL. However, recent changes in federal and state opinion toward gambling may indicate that online casino gaming isn't too far in the future.
Florida Horse Betting
This is the only area of gambling that you can legally engage in online in Florida. Horse racing betting has existed in some form in FL since the early 1940's.
With the advent of internet betting technology, services like TVG, offer online horse betting to residents of several states including Florida.
You can legally bet on your favorite horse races today using a number of trusted apps. Select the app of your choice based on interface, odds, and welcome promotions– these are a great way to add a bit of extra betting cash to your wallet.