Online Casinos in TN 2019
Commercial Content | 21+ | T&Cs Apply
Unfortunately, you will not find any online casinos or casino apps operating within Tennessee.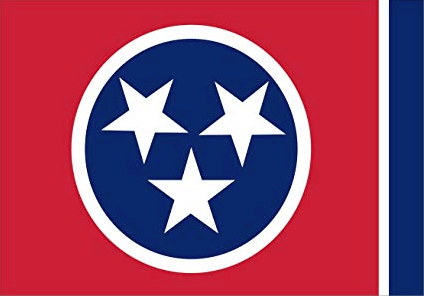 The state is known for its firm anti-gambling policies. There aren't even any land-based casinos or sportsbooks one can physically gamble at.
The only option for residents to gamble for real money is by taking part in the Tennessee-regulated lottery or to place bets on horse races online.
But there is a silver lining! Sports betting has been legalized in Tennessee and will only be available through online platforms and sports betting apps.
As soon as a regulatory body is elected, mobile sports betting will take off in TN!
Possible Online Casinos Operators in TN
There have been no recent movements towards the regulation of online casinos in Tennessee. Even though online sports betting has been given the green light and legalized, there has been no mention of online casinos.
In fact, more and more politicians have come out as strongly against establishing online casinos in TN. As a result, many residents have to travel to neighboring states to engage in casino games.
However, we expect that the tables may turn and TN locals will eventually have the chance to enjoy in Tennessee online casinos. Here are some of the best online casinos that we think will be in line to provide their services to TN players:
Betfair Casino – Operates in partnership with the FanDuel group & is among the oldest online casinos that provide its services to players around the globe.