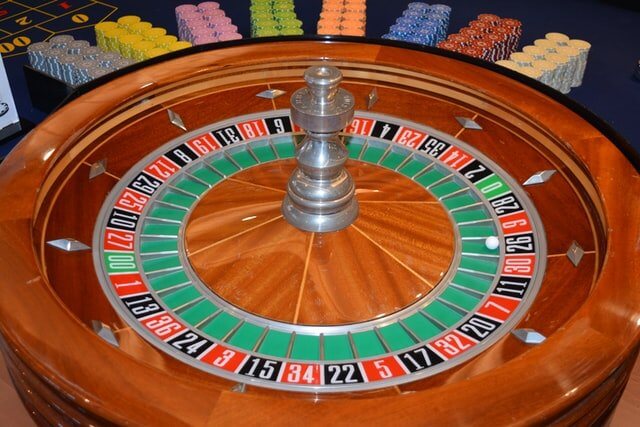 Ocean Casino Resort is putting the finishing touches on a major $85 million renovation project. The goal was to have much of the project complete in time for the summer tourist season in Atlantic City, New Jersey.
A big part of the renovation focused on the property's hotel. More than 450 of the hotel's 1,400 rooms and suites located in this facility received a complete facelift just in time for summer at the Jersey Shore. Another major aspect of this project focused on a new gaming area along with additional dining options.
Ocean Casino Resort general manager Bill Callahan noted the ownership's commitment to offering the "best guest experience in the city." He is confident that the recent changes will provide even "more reasons than ever to go to Ocean this summer."
Jump to
Ocean Casino Resort Offers a Gaming & Sports Betting Blend
One of the new entertainment attractions at Ocean Casino Resort is the Gallery Bar, Book & Games. Set to open at the beginning of July, the venue has been described as a way to "merge sports betting with a bar and traditional gambling."
Earning a prominent position in the middle of the casino gaming floor, the main attraction will be impossible to miss. There will be a 100-foot elevated lounge and bar as the centerpiece. Guests will be able to play roulette, blackjack, and video poker. This is while watching live sports on 140-foot LED screens.
The concept is designed to be a primary gathering spot for wagering on major sporting events. It will also serve as a late-night entertainment destination.
The ascent to the Balcony Bar is set off by an open-air staircase in a mezzanine area setting. Guests will be able to experience a VIP sportsbook experience in a true casino surrounding. Dining and retail options include Serendipity3, Sole Mates, and Starbucks as part of the initial lineup.
Setting the Pace in Atlantic City
Ocean Casino Resort along with Hardrock Atlantic City are two of newest gaming casinos in this South Jersey coastal town. Originally opened as Revel Atlantic City in 2014, Ocean made its official debut two years later.
Located on the northern end of the famous Atlantic City Boardwalk, the property covers more than 20 acres of land. The newly renovated gaming floor covers 135,000 square feet of space. There are more than 1,700 slot machines and other digital gaming options. Ocean Casino also offers in excess of 120 gaming tables.
Other amenities include a convention center with meeting space. There are retail shops, additional dining options, a concert venue, and a full-service spa.
The blend between entertainment, casino gaming, and sports betting sets Ocean Casino Resort apart from the competition. The Gallery Bar, Book & Games also changes the traditional paradigms for how gaming is presented in land-based casino resorts.
The renovation project at Oceans Casino was first announced in October of last year. The working concept for the Gallery Bar, Book & Games was first presented to the public this past March. Coming off a very successful 2021, Ocean Casino Resort has now set the bar even higher heading into the busy season for 2022.