If you are a football fan on the east coast, you could be looking into New York Giants betting. However, many do not know how betting works in professional football. So, it can be very helpful to learn more before putting any money down. This guide will help you learn more about betting on this franchise.
Jump to
Best Giants Predictions
Giants Betting Picks of the Week
The Giants are a team that looms large in the NFL. However, the past couple of seasons for the team have not been that lucrative. So, you will need to make sure to check how the team is doing in the current season before placing any bets.
Possible bets to look at are line betting. Line betting is when a game has uneven odds because one team is favored to win, so a handicap is added. This makes the possible bet more even and can add excitement back into the game.
Points spread betting is very similar and is also used when the odds are not very even. Again, the goal with some games is just to add the excitement back into the bet. And, not to choose the team you think will win outright.
You can look into betting against the spread for games where you will not make a large profit for an outright win bet. And, that means a spread bet could be a bigger winner. So, that would be the smartest bet to choose.
An outright winner bet is basically the same as making predictions. Basically in that type of bet, you will make your picks for who will win the game. That is probably the most common sports bet out there.
Don't wait – take a look at the latest Super Bowl betting tips here.
Giants Schedule
Of course, in order to bet on the Giants, you will need to know when the games will be happening.
Week
Date
Kickoff (ET)*
Opponent
1
Sept 14
7:15 p.m.
Pittsburgh Steelers
2
Sept 20
1:00 p.m.
at Chicago Bears
3
Sept 27
1:00 p.m.
San Francisco 49ers
4
Oct 4
4:05 p.m.
at Los Angeles Rams
5
Oct 11
4:25 p.m.
at Dallas Cowboys
6
Oct 18
1:00 p.m.
Washington Redskins
7
Oct 22
8:20 p.m.
at Philadelphia Eagles
8
Nov 2
8:15 p.m.
Tampa Bay Buccaneers
9
Nov 8
1:00 p.m.
at Washington Redskins
10
Nov 15
1:00 p.m.
Philadelphia Eagles
11
BYE WEEK
12
Nov 29
1:00 p.m.
at Cincinnati Bengals
13
Dec 6
4:05 p.m.
at Seattle Seahawks
14
Dec 13
1:00 p.m.
Arizona Cardinals
15
Dc 20
1:00 p.m.
Cleveland Browns
16
Dec 27
1:00 p.m.
at Baltimore Ravens
17
Jan 3
1:00 p.m.
Dallas Cowboys
*Starting at Week 9, kickoff time is displayed in EST.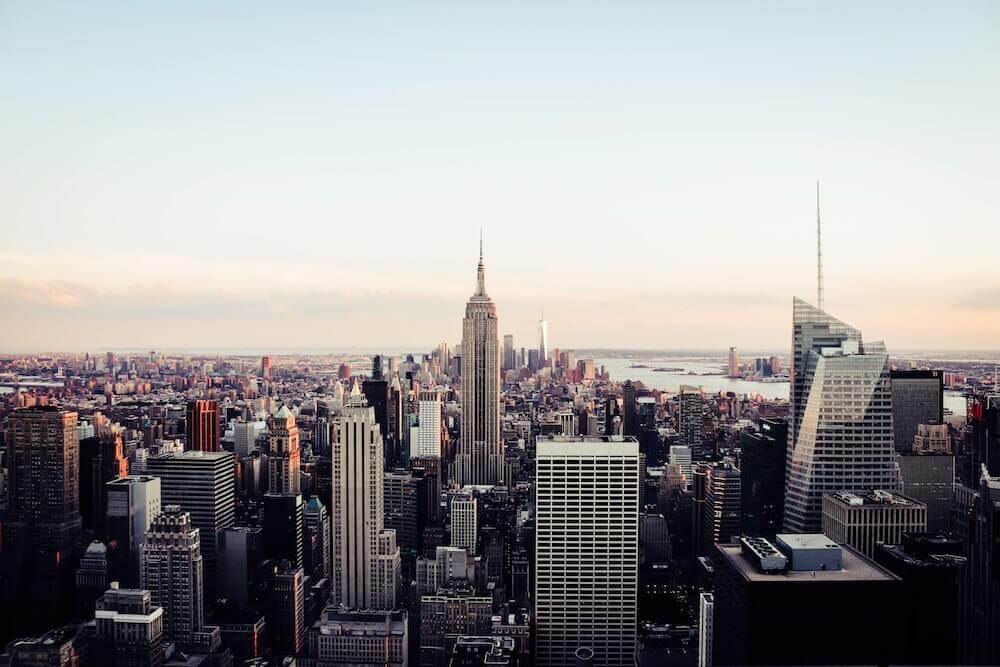 History Of the New York Giants
The Giants are one of only five teams that joined the NFL way back in 1925. And, the team holds the distinction of being the only team from that group that still exists. That makes the team the longest existing professional football team in the Northeast United States.
The team also is third in National Football League franchises when it comes to championship titles. And, they have more championship appearances than any other team in the National Football League. The team has nineteen total championship appearances.
The Giants have a long-held rivalry with the Philadelphia Eagles. This rivalry is the oldest of the NFC East rivalries, a rivalry with started back in 1933. It has been referred to as the best rivalry in National Football League history.
Team Creation
The oldest northeastern team in the National Football League, the Giants were founded on August 1st, 1925. That's over ninety-four years ago!
Best Seasons
Because the franchise is so old, the Giants have had their fair share of championship wins. As mentioned before, the team has more championship appearances than any other professional football team at nineteen.
The team has the third most NFL championship titles, which eight total. They include four championship wins before the Superbowl was established. These wins were in 1927, 1934, 1938, and 1956.
The team also has four Superbowl wins. These Superbowl wins were: Superbowl XXI in 1986, Superbowl XXV in 1990, Superbowl XLI in 2007, and Superbowl XLVI in 2011. So, we can assume these championship seasons were among the best of the franchise's history.
Most Famous Players
Again, because the Giants is such a longstanding team, they have amassed quite a few famous players. Twenty-eight Hall of Fame players have been featured on the team.
These players have included National Football League MVP players. Some of these players have been: Mel Hein, Frank Gifford, Y.A. Tittle, plus Lawrence Taylor.