One of the most important days of the year for NFL teams is the NFL Draft. It allows teams to stock up with exciting new players who are just out of college football. This year the NFL Draft will begin on Thursday April 28th and conclude on Saturday April 30th.
Here is a look at some of the best draft prospects this year:
Jump to
10. George Karlaftis (Purdue) – Edge Rusher
Karlaftis is a player who can do it all. This makes him highly desirable for teams who are looking for versatility. He has great endurance, averaging no less than 449 snaps in every game, but one, during his most recent college season. A 90.6 pass-rushing grade reflects his effectiveness.
Potential NFL Draft 2022 Landing Team: New York Giants
9. Ahmad Gardner (Cincinnati) – Cornerback
Gardner has the impressive distinction of never conceding a touchdown during the course of his college career post-freshman year. In a total of 14 games last season, he only conceded a total of 131 yards.
Potential NFL Draft 2022 Landing Team: New York Jets
8. Trent McDuffie (Washington) – Cornerback
McDuffie has all of the attributes of a great cornerback, with the only drawback being his length. While McDuffie is just 5 foot 11, he tends to play bigger than this listed size. In his most recent season, McDuffie only allowed a total of 111 yards and zero scores. He had five pass breakups during this streak.
Potential NFL Draft 2022 Landing Team: Philadelphia Eagles
7. Evan Neal (Alabama) – Tackle
Neal is a huge prospect coming out of Alabama. At 350 pounds and being 6 foot 7, he has looked physically ready for the pro game for some time now. Despite alternating between right and left tackle, Neal has just allowed 24 pressures over the past couple of seasons.
Potential NFL Draft 2022 Landing Team: New York Giants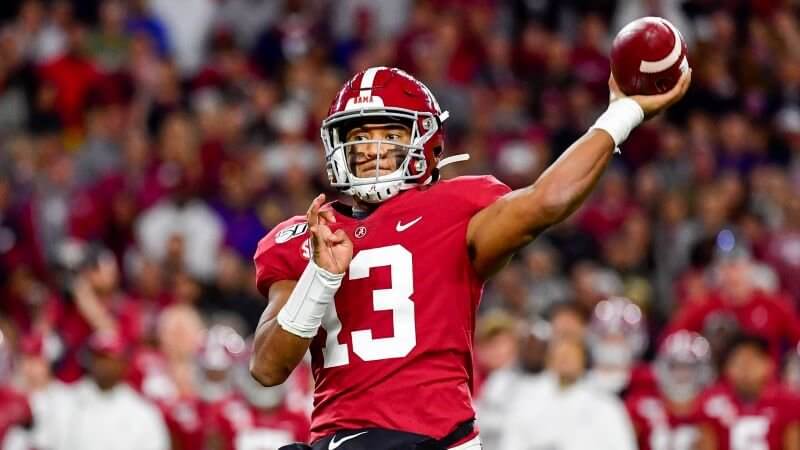 6. Ikem Ekwonu (NC State) – Tackle
How special is Derrick Brown? Some analysts have compared him to Rams All-Pro Aaron Donald. Brown is big, he's strong, he's fast, he's schooled on technique, and he has a high-intensity motor that is always running. The senior also plays with a maturity and attitude that NFL teams will fall in love with.
5. Charles Cross (Mississippi State) – Tackle
Cross first came to prominence in 2020 during his first year as a starter. He took his game to another level the following year becoming one of the most dominant pass protectors. His stats are impressive and will likely have attention from many teams during this year's NFL Draft.
Potential NFL Draft 2022 Landing Team: Carolina Panthers
4. Kayvon Thibodeaux (Oregon) – Edge Rusher
Thibodeaux has one of the best first steps you'll see, allowing him to dominate opponents. He also physically is awesome which is a killer combo. While he might be a bit rough around the edges, there is a lot of benefits that Thibodeaux will get from entering the pro football world.
Potential NFL Draft 2022 Landing Team: Detroit Lions
3. Derek Stingley (LSU) – Cornerback
Stingley has been starting for LSU since his freshman year, which in itself is an impressive feat. He has had plenty of big moments and is very mean when it comes to allowing completions.
Potential NFL Draft 2022 Landing Team: Houston Texans
2. Kyle Hamilton (Notre Dame) – Safety
Hamilton is quite big for a cornerback, weighing in at 220 pounds and standing at 6 foot 4. He offers a hybrid approach and can be versatile. Despite a minor knee injury that disrupted the end of his season, he had carved out a very impressive start to the season. He will be one to watch come pre-season.
Potential NFL Draft 2022 Landing Team: Atlanta Falcons
1. Aidan Hutchinson (Michigan) – Edge Rusher
Hutchinson is a cert as the best edge rusher in the college game. He has all of the tricks in his armory, making him an all-rounder. No matter if the opposition is passing or running the ball, Hutchinson can do a great job.
Potential NFL Draft 2022 Landing Team: Jacksonville Jaguars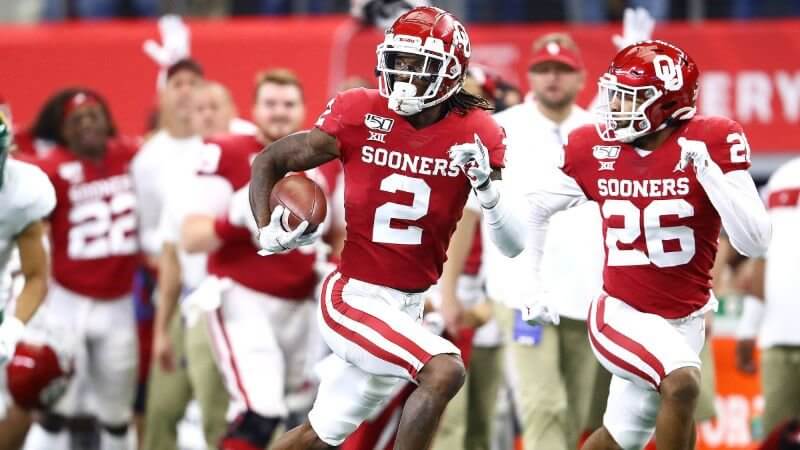 2022 NFL Draft Order
Jacksonville Jaguars
Detroit Lions
Houston Texans
New York Jets
New York Giants
Carolina Panthers
New York Giants
Atlanta Falcons
Seattle Seahawks
New York Jets
Washington Commanders
Minnesota Vikings
Houston Texans
Baltimore Ravens
Philadelphia Eagles
Philadelphia Eagles
Los Angeles Chargers
New Orleans Saints
Philadelphia Eagles
Pittsburgh Steelers
New England Patriots
Green Bay Packers
Arizona Cardinals
Dallas Cowboys
Buffalo Bills
Tennessee Titans
Tampa Bay Buccaneers
Green Bay Packers
Miami Dolphins
Kansas City Chiefs
Cincinnati Bengals
Detroit Lions
How to bet on the NFL Draft
All of the top NFL Draft picks for 2022 are available to wager on, and in a variety of possible bets and odds. Which quarterback will be drafted first? How many quarterbacks overall will be taken in the first round? Who will the Giants select with their two first round draft picks?
Sports may be on a hiatus at the moment, but thanks to the NFL Draft, sports wagering is not. You know how to bet on the NFL Draft; now you just need to make your bets.