Bookies Predict Name, Launch Date, Participants of Potential Trump-run Platform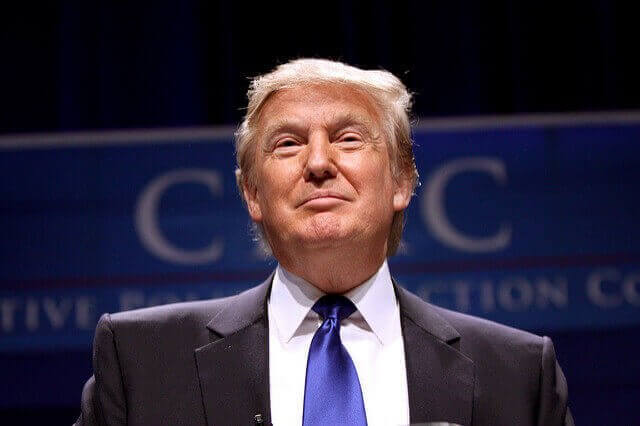 Oddsmakers list Real News and Uncancelled as most likely picks for the name of Donald Trump's potential social media platform, according to betting aggregators. Real News is the current favorite with 5/1 odds (16.7% implied probability), followed by Uncancelled at 6/1 (14.3%).    
"With Trump announcing he will be creating a new social media platform in the next two to three months, it looks clear that the former President is relishing the opportunity to compete with the likes of Facebook and Twitter, the latter having permanently banned Trump earlier this year," says a US-Bookies spokesperson. "And with the former president's tendency of putting his name front and center in business ventures, Trump Social Media is near the top of the list at 8/1, where it's tied with Ungagged, followed by Trump Social Network at 10/1."  
If the platform does go live, bookies favor a June launch date. The odds the platform launches in June are 4/6 (60% implied probability), with July being the next most likely at 5/4 (44.4%).
Oddsmakers also aren't counting out the possibility that Trump falls short of securing funding and hosting for the platform. The odds that Trump fails to raise finances for this venture in 2021 are 5/1, while the odds that he fails to find a hosting partner in 2021 are 10/1.
"Trump's new platform looks sure to receive support from members of his family such as Eric and Ivanka Trump whilst other right-wing personalities and close allies of the 45th President of the United States are other likely supporters," says a US-Bookies spokesperson. "This could include individuals who have also found themselves banned from Twitter in the last couple of years. It's also worth noting that some of Trump's associates, such as Rudy Giuliani, Steve Bannon, Gary Coby and Michael Flynn, are more likely to join the platform than Melania Trump is." 
Want to try the online lottery? You can still get a lottery bonus:
Eric Trump currently has the strongest odds to join the platform at 1/6 (85.7% implied probability), followed closely by Ivanka Trump at 1/4 (80%). Jared Kushner and Steve Bannon follow at 1/3 (73%), with Rudy Giuliani and Gary Coby close behind at 1/2 (66.7%). Melania Trump has 1/1 odds (50%) to join the platform, where she's trailing Sidney Powell and Michael Flynn, who are both 4/7 (63.6%)
What Will be the Name of Donald Trump's New Social Media Platform?
Real News: 5/1
Uncancelled: 6/1
Ungagged: 8/1
Trump Social Media: 8/1
Trump Social Network: 10/1
The Truth: 10/1
Terrific News: 10/1
Rant: 12/1
Trumper: 14/1
Trump Forum: 16/1
Trump Channel: 20/1
TrumpSpace: 20/1
The Agenda: 25/1
Make America Great Again: 33/1
Huge: 40/1
If Donald Trump's Social Media Platform Were to Launch, in Which Month Would it Go Live?
April: 5/2
May: 2/1
June: 4/6
July: 5/4
August or later: 4/1
Odds to Join Donald Trump's Social Media Platform:
Eric Trump: 1/6
Ivanka Trump: 1/4
Jared Kushner: 1/3
Steve Bannon: 1/3
Rudy Giulani: 1/2
Gary Coby: 1/2
Sidney Powell: 4/7
Michael Flynn: 4/7
Melania Trump: 1/1
Mitch McConnell: 5/4
Chris Christie: 6/4
Mike Pence: 2/1
Kayleigh McEnany: 3/1
Mick Mulvaney: 5/2
Kanye West: 33/1
Piers Morgan: 33/1
Meghan Markle: 100/1
Joe Biden: 100/1
Kamala Harris: 100/1
Donald Trump to Fail to Raise Finance for Social Media Venture in 2021: 5/1
Donald Trump to Fail to Find Hosting Partner for Social Media Venture in 2021: 10/1
Disclaimer: The odds posted in this article are for illustrative purposes only, as wagering on such props is not currently legal in any U.S. state. The data was based on betting markets offered by UK/European/worldwide operators regulated in jurisdictions where wagering on these props is legal.