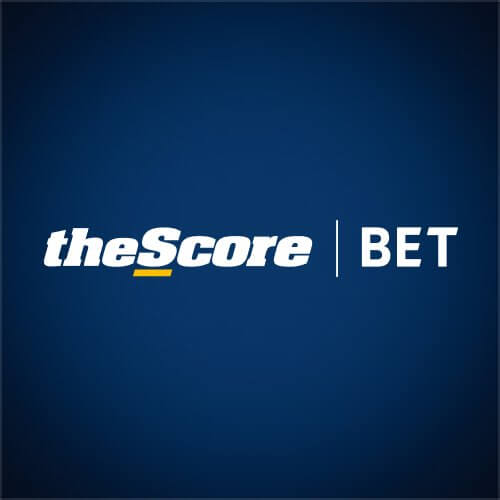 Score Media and Gaming Inc. recently announced that it will partner with Caesars Entertainment to offer mobile sports betting in the state of Illinois. The goal is to launch theScore Bet mobile sportsbook app in the coming months.
The actual launch date of theScore Bet sports betting platform depends on the timing of regulatory approval from the Illinois Gaming Board (IGB). This process also involves licensing the sportsbook as a legal operator in the state.
The tie-in with Caesars Entertainment is through one of that company's land-based casinos. The joint partnership will be between Score Media and Gaming Inc. and Harrah's Joliet Hotel & Casino. This is also subject to regulatory approval by the IGB.
The best case scenario is that theScore Bet mobile sportsbook app will be up and running sometime this summer. However, the key timeframe would be Sept. 1 to align the launch with the new football season.
The partnership deal includes an initial 10-year contract. Built into the agreement is theScore's ability to extend that contract another 10 years under the existing terms.
While actual numbers have yet to be officially released, Caesars will receive an annual share of theScore Bet sportsbook total revenue. This does include a minimum take to cover Caesars' costs in this initiative.

By going through one of the company's land-based properties, Caesars will be responsible for any license and application fees. All initial start-up costs will be reimbursed by theScore.
John Levy is the CEO and Chairman of theScore. He added his thoughts to this new partnership as follows through an official company statement:
Gaining market access to Illinois is a significant development that will bring our award-winning mobile sportsbook to one of the most populous states. Caesars is a giant in the casino-entertainment industry and we're thrilled to have reached this agreement to extend theScore Bet's footprint into another key market.
This expansion would place theScore Bet mobile sports betting app in five different states across the legal US sports betting industry. The other four states are Colorado, Indiana, Iowa, and New Jersey.
This mobile betting app has been well received where available. Strong points include ease of use and a wide cross-section of sports and sporting events. Another selling point is cross-state access of theScore Bet app. This would be extremely relevant for sports bettors located near the Indiana and Illinois border.
Score Media and Gaming Inc. is based in Toronto, Canada. It was founded in 2012 by John Levy. The company is traded publicly under the symbol SCR on the Nasdaq Global Select Market. It recently closed a $186.3 million Initial Public Offering in the US.
In other company news, theScore is set to become the first official betting partner of the PGA Tour in Canada. This builds upon the company's new status as an official betting partner of the PGA Tour in the US.
The sponsorship deal in Canada is pending regulatory approval. It is also pending legislative approval as that country continues to work through the process of expanding its existing sports betting laws.