The Los Angeles Rams will return to the Memorial Coliseum for the first time in four matches when they play host to the Green Bay Packers on Sunday in what's shaping up to be a historic campaign.
Sean McVay's men welcome the fifth-best pass defense in the league and will undergo a stern test as they seek to continue their perfect season. This could be their highest-scoring campaign since 2000, which was statistically the franchise's most productive attacking regular season and which made the Sugarhouse sportsbook promo code extremely popular.
The 7-0 Rams have bagged 235 points this season, an average of 33.6 points scored per game—only the Kansas City Chiefs (37.1 points per game) is averaging more in 2018.
That momentum outweighs the merits of almost their past 20 seasons, and the LA outfit's current trajectory has them en route to challenging their highest all-time regular-season points total.
The 540 points scored in 2000 was the Rams' highest tally so far. However, if they match their output in the second half of this term, it would seem them bank another 302 points in their remaining nine matches and boost them to around 537 points after 16 games.
McVay has also marshaled the Rams to their best points total after the first seven games of a season since 2000. It was in that 10-6 season that the Rams started in monstrous form and racked up a ridiculous sum of 296 points by Week 8, an average of 42.3 points scored per game.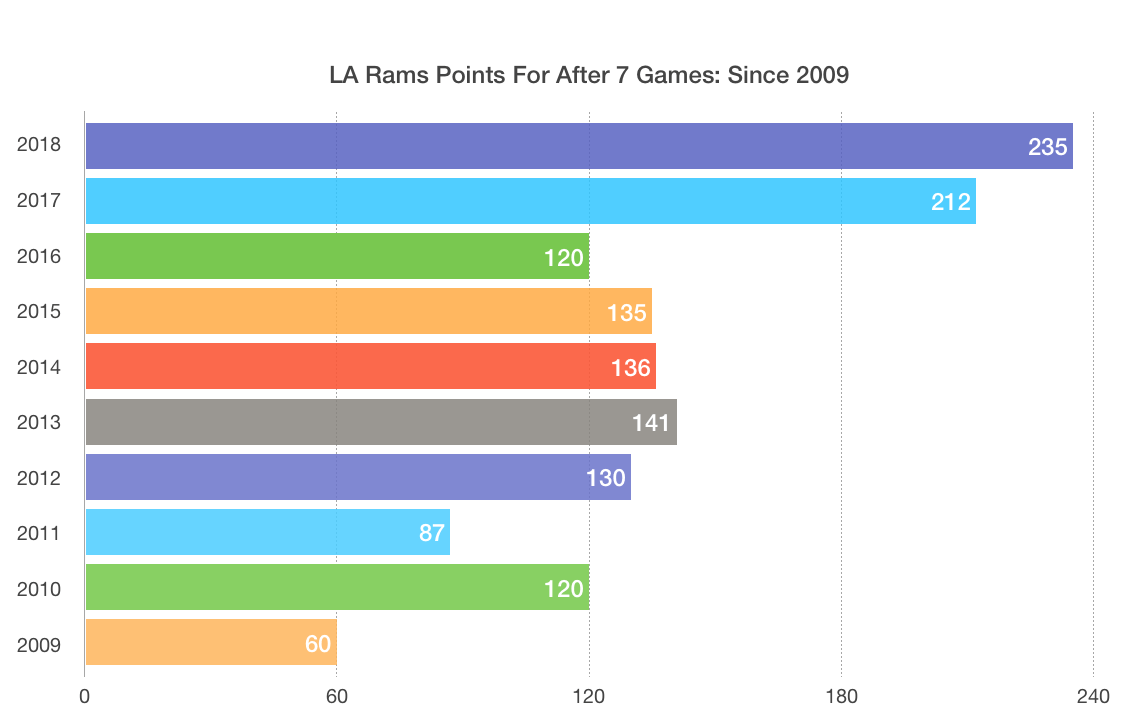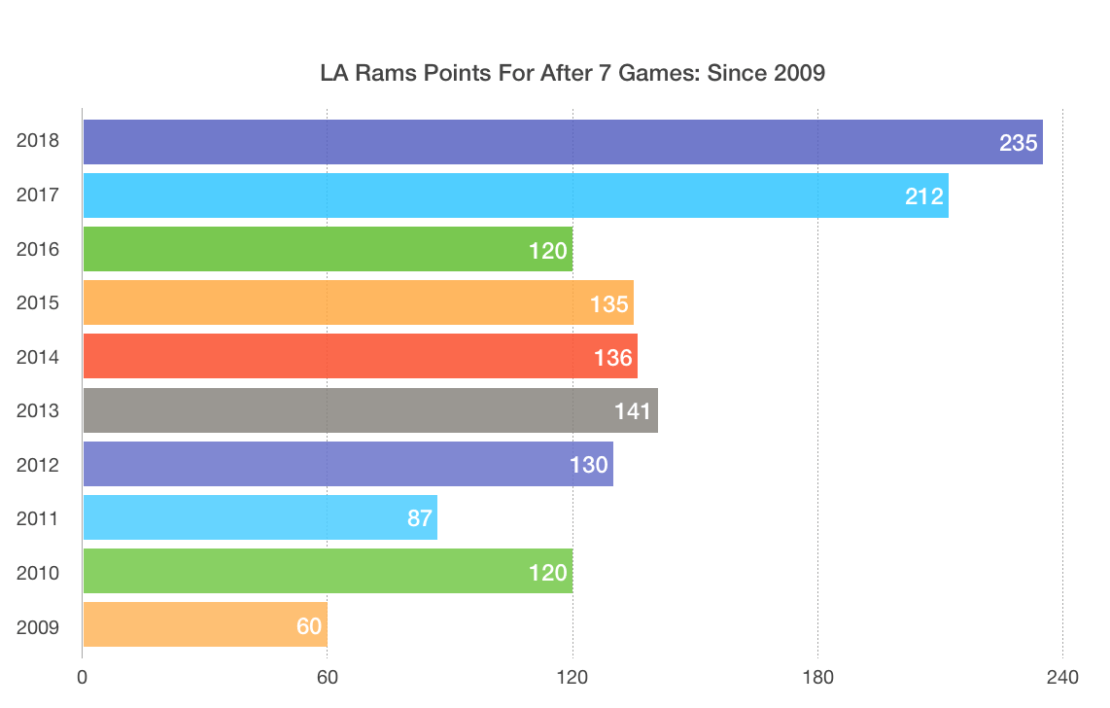 Still, this season's total is an improvement of more than 10% on last season's tally at this stage of the campaign and is almost four times the points they had at this point in 2009:
It's indicative of the progress the Los Angeles franchise has made and stands as proof that the Rams are enjoying their time in the NFL sun.
The Rams may not have scored as many points after seven games this year as they did in 2000, but their perfect 7-0 record trumps that season's 6-1, suggesting they could sacrifice a little power for more end product this time around.
Find out more about football betting here.