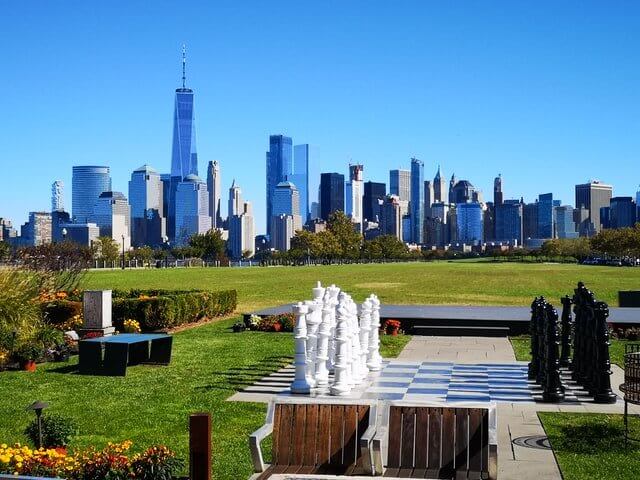 As an alternative to traditional sportsbooks, sports betting exchanges are looking to make inroads into the legal US market. An exchange operates on the principle of trading positions as opposed to simply placing an actual wager.
Sporttrade has probably received the most attention with its planned launch this year. However, New Jersey-based Prophet made headlines recently with its partnership with Caesars Entertainment.
Through a multi-year agreement, the sports betting exchange betprophet.co will initially launch in New Jersey in time for the upcoming football season. A future rollout in Indiana is planned for early 2022 with additional markets to follow.
Prophet will offer its exchange through the web and a mobile app that can be download on iOS and Android devices. Dean Sisun is the CEO at Prophet. He stated that:
"We are delighted to announce our agreement with Caesars which will see Prophet launch for the 2021 football season. Prophet is going to be the sports betting exchange of choice because of its simplicity and focus on sports betting principles."
He went on to add the following in an official company statement:
"Our customers will have the luxury of placing bets on spread and total markets at event (+100) odds, not being limited on any action, and also have the ability to create their own odds on markets offered."
The example given for this last concept was offering a spread of 5.5 points when the posted spread is six points. These types of offers can be made on total line and money line bets as well.
The company was founded in 2018 by Sisun along with COO Jake Benzaquen. This peer-to-peer sports betting exchange was first licensed in the UK. It originally operated out of London. Prophet decided to enter the US market with both its team and technology.
Read about sports betting in more states
The idea is to compete directly against traditional sportsbooks through the use of this technology. This will allow players to place wagers at even money as opposed to the standard 10% commission (or juice). The lower juice will also be passed on in money line bets with no betting limits in place.
Another unique feature is the use of a public API (application programming interface). This gives users direct access to the proprietary software application. The main benefit is faster trades and trades in bulk.
Caesars Entertainment's role in this partnership is to provide market access in the US. Starting in New Jersey benefits both parties on two levels. Prophet's US corporate identity is located in this state and Caesars already has a huge business presence through other gaming initiatives.
New Jersey is also the biggest legal sports betting market in the US based on monthly handle. Handle refers to the total amount of money wagered on sports and sporting events during a specific timeframe.
In December of last year and in January if this year, New Jersey came close to eclipsing $1 billion in its total sports betting volume.
Sporttrade is also planning to launch its sports betting exchange in the Garden State as its initial market.