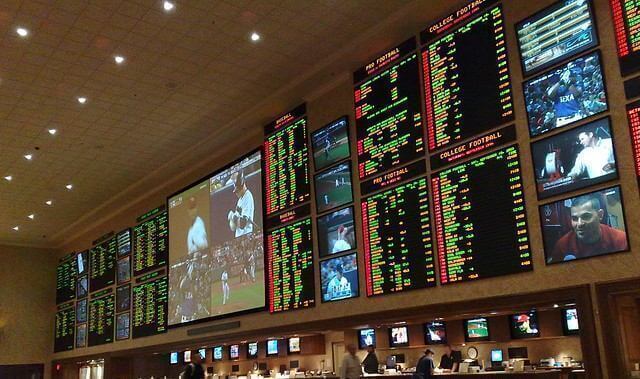 The Ohio Casino Control Commission recently provided an update on the progress of getting legal sports betting up and running in the state. This has been a much slower process than lawmakers had hoped. There is still a chance that sportsbooks can launch this Fall.
The Casino Control Commission has drafted license applications, and potential operators are invited to provide feedback on the applications. It's unclear when those applications will be ready as the final set of rules still needs to be established.
Eight sets of rules have to be sent to the Common Sense Initiative Office. It will take some time before each set is approved. The sixth batch has now been sent to that office, and the Casino Control Commission is working on getting the other drafts sent.
Sports betting in Ohio has to launch by January 1, 2023, but lawmakers want these sportsbooks to be able to take advantage of NFL and college football betting.
Jump to
Ohio State Speaking Out
As has been the case in other states in the Midwest, a premier university is speaking out about the potential launch of sports betting. In this case, it is The Ohio State University that has written a letter and submitted it to the Casino Control Commission.
The Ohio State University is not speaking out against the legality of sports betting. However, it wants to limit the amount of betting options for basketball and football games for the Buckeyes. The University of Illinois did the same thing in its home state, but it was ultimately overruled.
Gaming Officials Can't Wager
In the latest batch of rules drafted by the Casino Control Commission, those individuals that are not allowed to wager on sports have been named. That list includes any member of the gaming commission or any other employee from placing bets in person or on a mobile sportsbook.
This wasn't a surprising rule as there is a similar restriction in place when it comes to casino gambling. There will be other individuals that are not allowed to bet on sports. The list will include those that can impact the direct outcome of a game.
A Boost From Kentucky
Ohio sports betting is already expected to become a large market. It could end up being bigger than expected, thanks to Kentucky. Kentucky lawmakers have failed yet again to pass a bill that would legalize sports betting; those residents will be looking elsewhere.
The state of Ohio is surrounded by states with legal sports betting. It should also see plenty of action from Kentucky residents that want to cross the border. Most of this betting action will be done online, but the retail sportsbooks could see some visitors as well.
Kentucky is not expected to try for sports betting again until 2024. This will give Ohio sportsbooks almost two full years to reap the benefits of bets from residents of this state.