The midway point of the NFL season has arrived and with it a few surprises. The San Francisco 49ers kicked things off with a 28-25 victory over the Arizona Cardinals on Thursday night to remain unbeaten at 8-0, continuing their best start since 1990.
Staying in the NFC, the Green Bay Packers have also exceeded expectations with first-year coach Matt LaFleur at 7-1, though it does help to have a future Hall of Fame quarterback in Aaron Rodgers. The Saints also reached their bye week at 7-1 despite not having their own future Hall of Fame QB – Drew Brees – for five of those games due to a thumb injury.
In the AFC, the more things change, the more they stay the same. New England is 8-0 heading into what should be its toughest challenge of the season Sunday night at Baltimore in a clash of AFC division leaders, and everyone else is struggling to keep the Super Bowl champions insight.
For this article, we'll look at the two nationally televised U.S. primetime games and also the NFL's final matchup in London.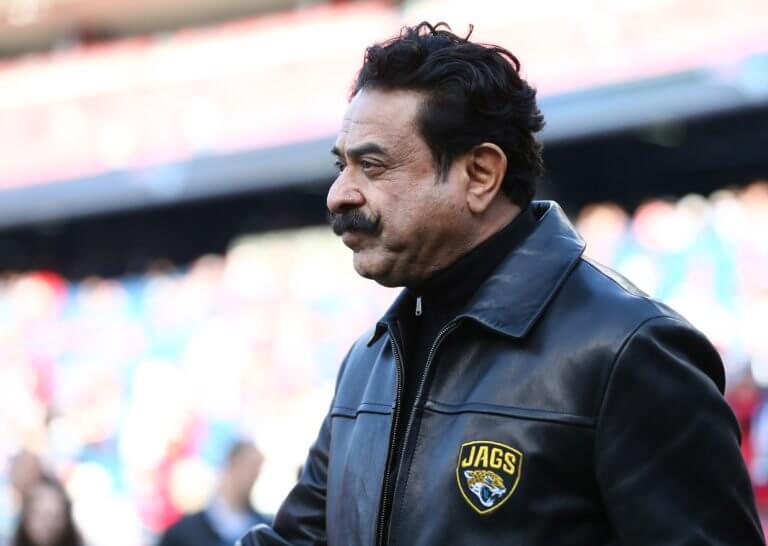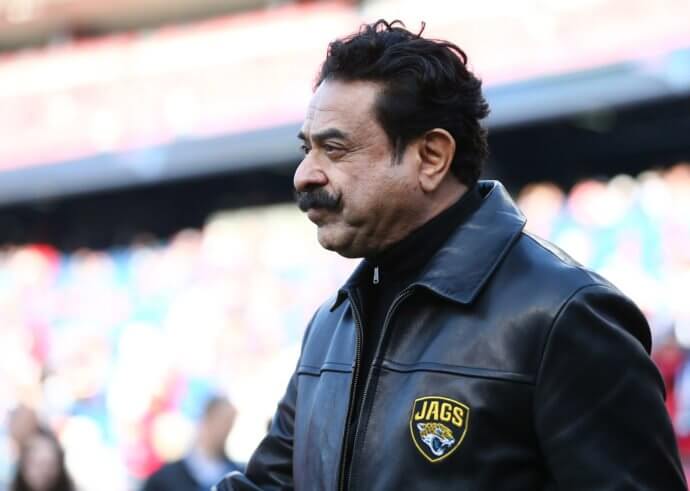 The closes thing London has to an actual NFL team – the Jacksonville Jaguars – make their now annual trek across the Atlantic to face the Houston Texans in a key AFC South showdown Sunday at Wembley Stadium. The Jaguars (4-4) are owned by Shahid Khan, who also owns Championship side Fulham, and both teams are somewhat cross-promotional when considering the Cottagers' history with U.S.-born players Brian McBride and Clint Dempsey during their stints in the Premier League.
Jacksonville, which is an even-money pick at the FanDuel Sportsbook and a 1-point underdog, is 3-3 all-time in London after last year's 24-16 loss to Philadelphia but is seeking a third straight victory after defeating the New York Jets 29-15 last Sunday.
Rookie Gardner Minshew threw for 279 yards and a season-high three touchdowns, including an 8-yarder to D.J. Chark with 4:13 to play to seal the victory. Since replacing Nick Foles in the season opener due to injury, the sixth-round pick has thrown for 1,697 yards and 10 TDs with only two interceptions.
With 39 catches for 660 yards, Chark is on pace to be Jacksonville's first 1,000-yard receiver since 2015 and the fifth in club history. Jacksonville's defense has also picked up its play of late, recording seven of its nine takeaways in the last two games.
Houston (5-3) is a one-half game behind Indianapolis for the division lead after rallying past Oakland 27-24 last Sunday. Deshaun Watson also threw for 279 yards and three TDs, with his 9-yard scoring toss to Darren Fells with 6:26 left providing the go-ahead points.
The Texans, slight -114 favourites on the money line, convert odds from moneyline formats to fractional and decimal, must play the remainder of the season without star defensive end J.J. Watt, who suffered a torn pectoral muscle. It is the third time in the last four seasons Watt has had his season cut short by a major injury.
The series of moves the Texans made in the preseason overhauling their offense – acquiring Laremy Tunsil, Kenny Stills, and Duke Johnson – was a prohibitive factor in not landing someone to replace Watt before Tuesday's trade deadline.
The Texans are trying to sweep the season series after a narrow 13-12 win in Week 2. Jaguars coach Doug Marrone went for the win after Minshew and Chark hooked up on a touchdown pass with 30 seconds to play, but Leonard Fournette was stopped short on a two-point conversion run.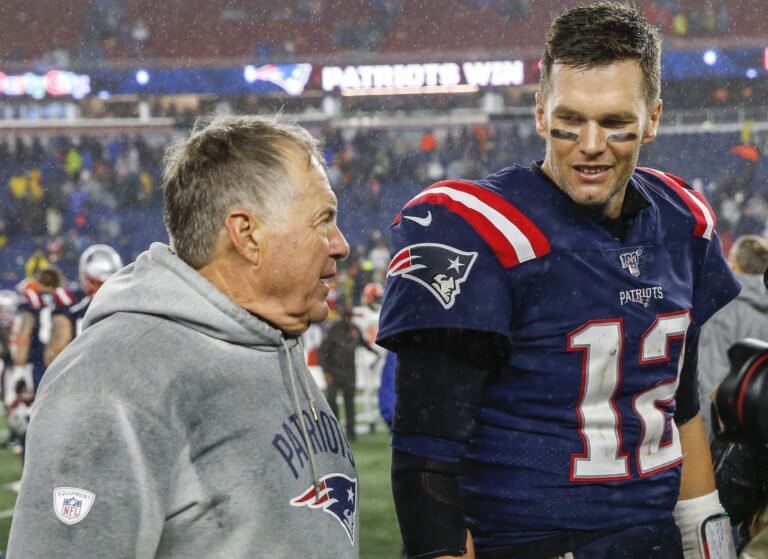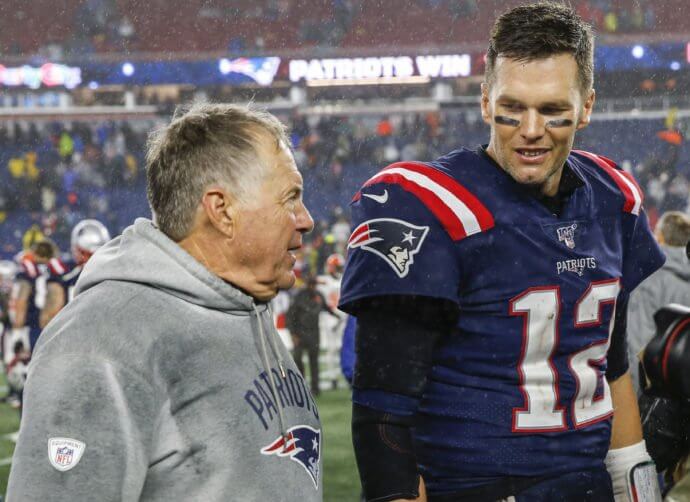 Most everyone is pointing to the Patriots showdown with the Ravens as the first true test of New England's standout defense, which has recorded more touchdowns itself (5) than allowed to opponents (4). The Patriots, who are solid -176 favourites on the money line, are 8-0 for the second time in five years after a workmanlike 27-13 victory at home over Cleveland last Sunday in rainy conditions.
The defense, which leads the NFL with 19 interceptions and 25 total takeaways, forced turnovers on three consecutive first-quarter plays to help build a 17-0 lead. One of them was a fumble returned 26 yards by linebacker Dont'a Hightower as New England did not trail at any point for the seventh time.
The Ravens (5-2), though, present a unique challenge in the form of dual-threat quarterback Lamar Jackson. In his first full season under center, the 2018 first-round pick has the speed to get to the edge running the ball and has made significant strides as a passer – Jackson has thrown for 1,650 yards and 11 TDs while completing 63.3 percent of his passes.
He forms a lethal ground attack with Mark Ingram, who takes care of the bruising yards between the tackles. Baltimore leads the NFL with 204.1 rushing yards per game and ranks second with 5.54 yards per carry. Jackson is 10th in the NFL in rushing with 576 yards and is on pace to become the second quarterback in NFL history to rush for 1,000 yards, with Michael Vick the other.
Baltimore is a 3-point underdog for this contest and +152 offering on the money line, but the spread originally opened with the Patriots as 6.5-point favourites in advanced betting lines. Whether punters believe Jackson is the real deal or the Patriots have yet to play anyone good aside from Buffalo in Week 4 is up for debate, but this is just the second time they have been favored by less than a touchdown this season. New England was a 5.5-point favourite in its season opener versus Pittsburgh.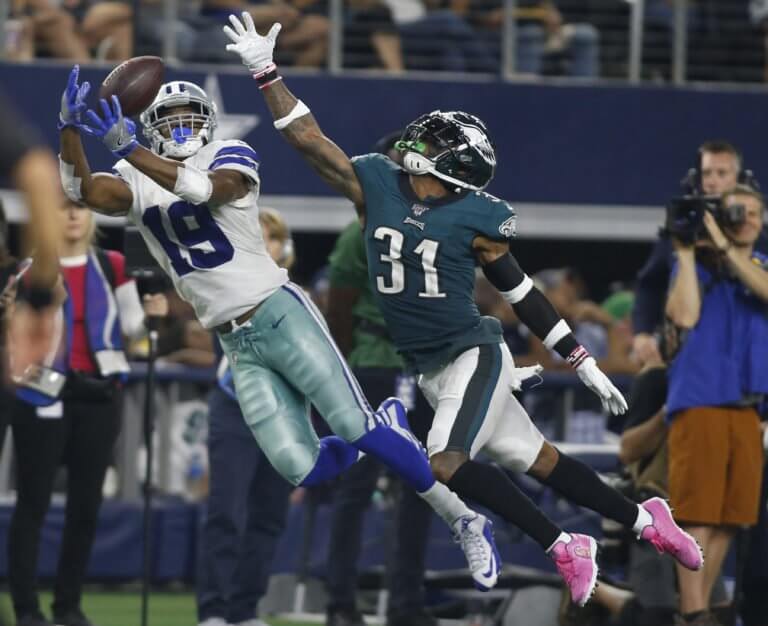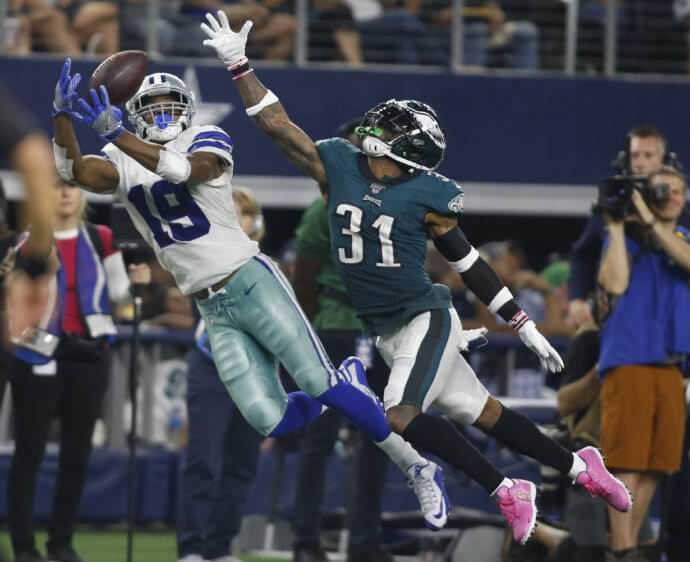 Week 9 concludes with an NFC East clash between the front-running Dallas Cowboys and New York Giants. Dallas, which is a 7-point road favourite and -340 money line pick, opened the season with a 35-17 home victory over New York.
The Cowboys (4-3) went into their bye week on a positive note, thrashing Philadelphia 37-10 to give them a 3-0 record against division rivals. Dak Prescott has MVP-calibre numbers with 2,123 passing yards and 12 touchdowns, but Dallas has not proven itself against the elite of the NFC – its losses are to New Orleans and Green Bay along with that head-scratching upset by the New York Jets.
It has been a full season's worth of games since the Cowboys acquired wide receiver Amari Cooper from the Oakland Raiders, and he has more than held up his end of the deal. Cooper has hauled in 91 passes for 1,346 yards and 11 TDs in 16 games but has shined further in divisional matchups. He has 44 catches, 759 yards, and seven touchdowns in seven games as Dallas has run the table with seven wins.
Dallas tried to swing a blockbuster deal for the second straight year at the trade deadline but were unable to pry Pro Bowl safety Jamal Adams from the Jets in the final hours Tuesday.
New York (2-6), a +280 money line pick, is trying to snap a five-game losing streak to Dallas and a four-game skid overall after a 31-26 defeat at Detroit last Sunday. Rookie quarterback Daniel Jones is coming off his best game of the season, throwing for 322 yards and four touchdowns, while Saquon Barkley had 143 scrimmage yards rushing and receiving.
Jones has thrown for 1,466 yards and 10 touchdowns, but he also has been picked off 12 times and is tied for the second-most turnovers in the league with 14. He made his debut in mop-up duty in Week 1 and completed his first three passes before losing a fumble trying to scramble for yards.
Barkley had 120 yards on just 11 carries in the loss to Dallas and has topped 100 yards in each of the last two meetings. Dallas' five-game winning streak is the longest in the series since it ripped off 12 straight wins from 1974-80.
(All odds courtesy FanDuel Sportsbook)