Manchester United's Wes Brown is one of only three players to win the Champions League twice with Manchester United, helping the Red Devils to an infamous and historic treble in 1999. Brown won five Premier League titles and a further eight cups in his glittering career, playing with some of both the Premier League and the MLS' most prodigious talents, including David Beckham and Wayne Rooney.
Manchester United legend Wes Brown: DC United to win the MLS Cup this year
US-Bookies spoke to the highly decorated defender to get his thoughts on how his former teammate Rooney is getting on in Washington DC and how that is changing Washington DC online sports betting. We also spoke to him about which player he can see becoming the next man to make the switch from Manchester United to the MLS.
How do you think Rooney is getting on in the MLS, and how big has his impact been on DC United?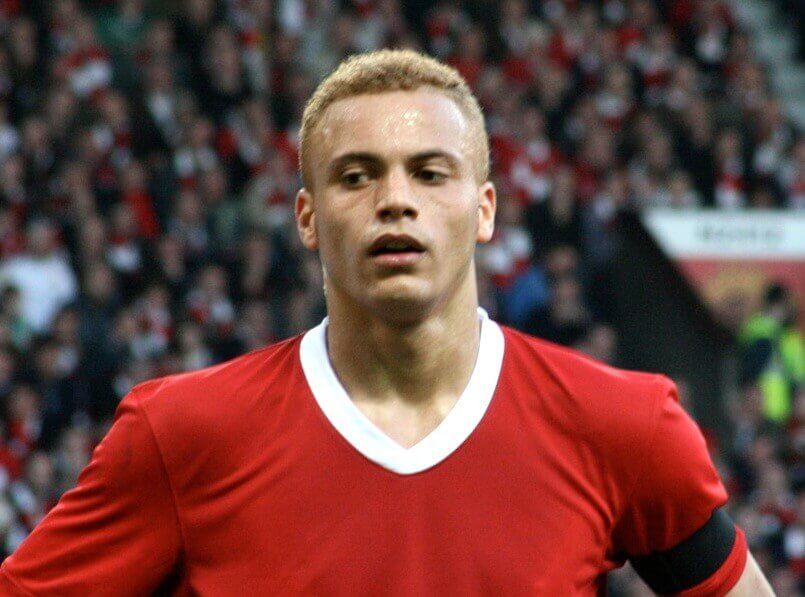 "I think Rooney's still got the footballing bug. If anyone goes to a new team, especially abroad, you want to show everyone what you've got. I actually watched a few of the MLS games this year and when Rooney has played, his attitude has always been first class and you can see that he has made a big impact in Washington DC.
Before he got there, I think that they had been struggling a bit and I know they ended up making the playoffs, so he did an excellent job. DC United won many games on the bounce and he was a big part of that. There's another striker there Luciano Acosta who I think is excellent as well, and he has formed a brilliant partnership with Rooney."
Who is the next player that you could see making the switch from Manchester United to the MLS?
"I can definitely see Alexis Sanchez making the switch to the MLS from Manchester United. Obviously, Beckham was the first big name to make the switch to the MLS, and he did a great job there. Then obviously we saw Robbie Keane, Frank Lampard and Steven Gerrard make the switch.
"Not all of big names have done particularly brilliantly but it's great to see that they go out there and show what they can do, setting a good example to others to follow suit and grow the MLS. Ibrahimovic has also done well this year for LA Galaxy, and it's always good to try something different to give yourself a challenge, where you want to try your best out there for the fans and the team."
How do you think DC United will get on next year?
"Hopefully DC will be up there this year, and they'll have the advantage of having Wayne from the beginning of the season. I'm pretty sure that their pre-season starts soon and I'm not 100% sure on their rules about buying players, so I'm not sure how much the team will change, but I'm sure that they can go one better this season and go further in the playoffs and even win the MLS Cup."
Did you ever consider making the switch to the MLS?
"It never really occurred to me to make the switch to the MLS, because I was at Manchester United until I was almost 31, and then I was at Sunderland for five years and I was 36 by the time I left Sunderland – I didn't feel I was of the age to be going to America because I wasn't at the peak of my game.
"I know Wayne is a lot younger than me and it just never quite fell upon me to make the move from England at the right time. I was lucky enough to play abroad in India, which was a great experience. It was a bit different in the way it was set up with the qualifications, I was a lot older then but it was a great thing to do, and another different task."
How does the MLS take strides to become as big as the Premier League?
"For the MLS to become more like the European leagues t needs to get rid of the salary caps, which is similar to how a lot of the US sports work. Instead of having, say, three world-class players, if you're able to bring in seven or eight who you can pay higher wages, then you can start playing against the better teams across Europe and really see where you're at. That's probably the only way to narrow the gap between the leagues quickly, but I'm sure that longer term they have lots of excellent academies over there and kids are definitely getting into football at a much younger age."
How good is it to see young talents like Pulisic making it big in Europe?
"I think it's a good thing that the young lads are coming through like Christian Pulisic, but the problem is that European teams buy them at young age, as Chelsea have done with Pulisic. So it's a shame in that sense but at the same time it shows how American soccer has developed – the MLS is entertaining, you see lots of goals and I'll definitely be watching any MLS matches if they're on the television."