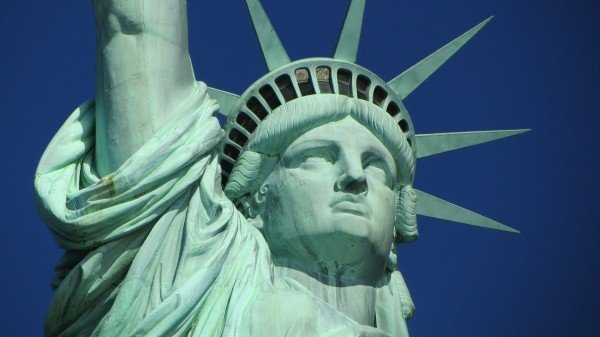 Eric Adams is Now Odd-on Favorite to win New York City Mayoral Election
Maya Wiley's odds to win the 2021 New York City Mayoral Election worsened following Alexandria Ocasio-Cortez's official endorsement, according to betting aggregators. Prior to the endorsement, Wiley's odds were 12/1 (7.7% implied probability), but they soon worsened to 16/1 (5.9%).
While the endorsement comes with the support of progressive-minded voters, it doesn't look like it had a strong positive effect on Maya Wiley's election odds,
says a US-Bookies spokesperson.
However, pretty much every top candidate not named Eric Adams saw negative shifts in the betting odds. 
Eric Adams became the odds-on favorite to be New York City's next mayor. Following the latest debate, his odds improved from 5/4 (44.4% implied probability) to 11/8 (42.1%). Since then, he's moved to 8/11 (57.9%), overtaking longtime favorite Andrew Yang. Yang's odds worsened from 1/1 (50%) to 11/8 (42/1%) following the debate, and they continued to worsen to their current state of 6/4 (40%).
Kathryn Garcia's odds surged from 20/1 (4.8% implied probability) in mid-May to 3/1 (25%) the day after the latest debate. However, they've since worsened to 4/1 (20%), which is where Wiley's odds stood right before the latest debate.
Wiley's momentum appears to be short-lived, especially since betting odds often indicate shifts in public opinion before polls do, but she's still in a decent spot as we're in the final weeks of the campaign,
continued the US-Bookies spokesperson.
This is especially important with the Democratic Primary winner likely becoming the next Mayor of New York City. The only two Republican candidates, Fernando Matteo and Curtis Sliwa, are well into the longshot category at 250/1 and 100/1, respectively.
Odds to Win 2021 New York City Mayoral Election (Parentheses indicate odds on June 4, 2021):
Eric Adams (D): 8/11 (11/8)

Andrew Yang (D): 6/4 (11/8)

Kathryn Garcia (D): 4/1 (3/1)

Maya Wiley (D): 16/1 (12/1)

Ray McGuire (D): 33/1 (14/1)

Shaun Donovan (D): 25/1

Scott Stringer (D): 25/1

Dianne Morales (D): 50/1

Cleopatra Fitzgerald (D): 50/1

Loree Sutton (D): 100/1

Curtis Sliwa (R): 100/1

Bill Pepitone (D): 200/1

Paperboy Love Prince (D): 250/1

Fernando Matteo (R): 250/1
Disclaimer: The odds posted in this article are for illustrative purposes only, as wagering on such props is not currently legal in any U.S. state. The data was based on betting markets offered by UK/European/worldwide operators regulated in jurisdictions where wagering on these props is legal.