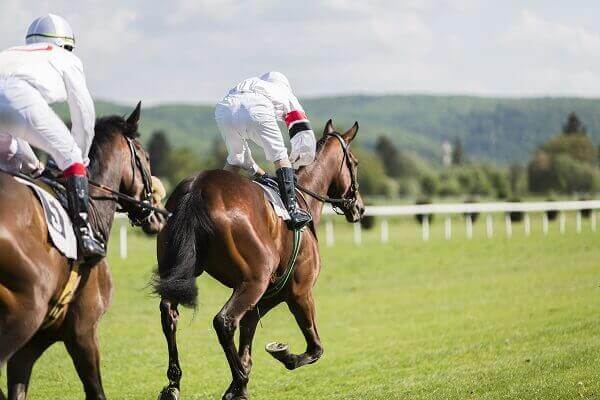 Kentucky lawmakers are attempting to pass a bill that would legalize mobile sports betting, and that bill cleared an important hurdle late last week. The Kentucky House of Representatives voted to approve a mobile sports betting bill, and the final vote was a count of 58-30.
House Bill 606 is the bill that looks to change the legal gambling laws in the state, and Representative Adam Koenig is behind the bill. All of the Democrats in the House were supportive of the bill, and just enough Republicans supported it in order for it to pass.
This is not the first time that a similar bill has been introduced in Kentucky, but it is the first time that one has cleared through the House. Lawmakers are currently in session until the middle of April, so time is running out for additional action.
After passing through the House, HB 606 now heads to the committee in the Senate, and this is the first time that such a bill has landed there. It's unclear just how much support is in the Senate, but enough Democrats could make it a close decision.
There are plenty of states around Kentucky that offer legal sports betting. This is putting pressure on lawmakers to get something available for its citizens. This state, like others, is looking for a new revenue source, and mobile sports betting in Kentucky will definitely provide this.
Jump to
Opposition Pops Up
Every state that has been able to legalize sports betting in the past has had to deal with pockets of opponents that fight against these laws. That appears to be the case in Kentucky as well, especially in rural parts of the state.
The analysts are expecting FanDuel Sportsbook to help push the sports betting bill forward and the other top operators are likely to join in. Opponents of sports betting argue that this bill will lead to problem gambling and have a negative impact on those with a gambling addiction.
The Kentucky Senate has not yet made a stance on legal sports betting since this is the first time that a bill has been introduced.
Details on Sports Betting
House Bill 606 is likely to change a few different times during this process, but there is enough language in the bill to understand what the market might look like. If this bill was to pass, each of the four horse racing tracks would be able to offer retail sports betting.
On top of retail sports betting, each of those horse racing tracks would have the opportunity to apply for four online sports betting skins. Those skins could then go to online sports betting operators, such as FanDuel, and they could then launch in the state.
Online poker and daily fantasy sports would come to be legal if this bill passes, and that might create some arguments and discussion as time moves along.