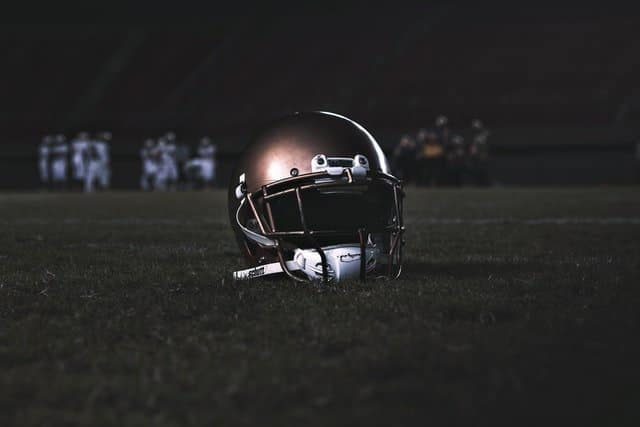 As more and more states scramble to launch legal sports betting, this football season could be the biggest ever in the US market.
By the end of 2021, more than 30 states should be offering legal sports betting in some form. States offering legal online sports betting through mobile sportsbooks apps are leading the way. New Jersey tops that list followed by Nevada and Pennsylvania as far as total monthly betting volume.
The Garden State came extremely close to eclipsing the $1 billion mark in monthly sports betting volume last December and this past January. With football back on the board in September, New Jersey is once again eying that one-billion-dollar mark.
State gaming commissions routinely release monthly figures for the sports betting handle, which is total betting volume. They also release figures for sportsbook operator revenue and hold. A book's monthly hold is the difference between money paid out on winning bets and money collected on losing bets plus the standard 10% commission or juice.
What these gaming commissions do not cover is the amount of actual sports fans wagering on the games. The legal betting market consists of recreational bettors and sports betting pros.
The weekend warriors are looking for a bit of action on the weekend's biggest games. The true action junkies are always looking for new and exciting ways to wager on a variety of sports and sporting events.
Most of the betting action in the legal US market revolves around one professional sports league. The NFL is king when it comes to both the total betting handle and sportsbook revenue.
The American Gaming Association (AGA) has estimated that a record 45.2 million Americans will place at least one bet on a NFL game this season. The AGA has established itself as the gaming industry's primary lobbying group.
This figure adds up to be 18% of all US adults. If this figure holds true, it would reflect a 36% increase from last football season.
The AGA also noted a strong correlation between the rapid expansion of legal sports betting and active bettors. As more and more states open their borders to legal sportsbooks, more and more sports fans will begin to wager on their favorite leagues or teams.
The added hype for the 2021 NFL season is also fueling this growth. This league once lobbied against any form of legal sports betting in the US. The NFL was part of a federal lawsuit against New Jersey in that state's pursuit to legalize sports betting.
In May of 2018, the US Supreme Court sided with the Garden State and against the federal government and NFL. Once states earned the right to govern and regulate sports bettors within their own borders, the league had no choice but to change its stance.
The NFL recently closed sponsorship deals with several legal US-based sportsbook operators. Individual teams have also entered into partnerships with major players such as FanDuel, DraftKings and BetMGM.
As the 2021 NFL season gets underway, as many as 111 million US adults will have access to legal sports betting.