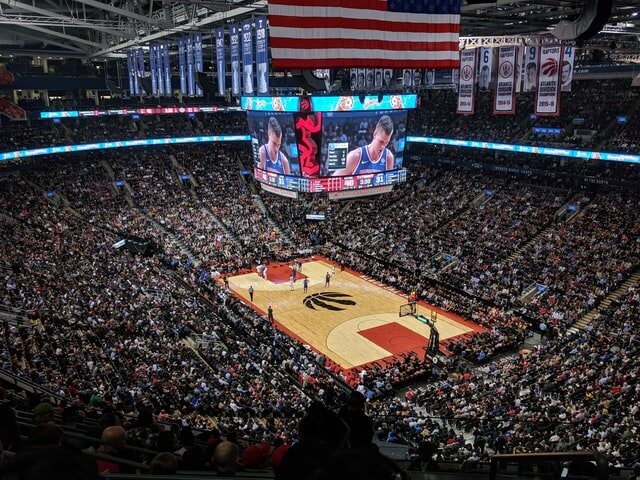 The legal US sports betting industry just went global with a blockbuster deal on the table. As the second-biggest US-based sportsbook operator, DraftKings has made major in-roads into the US marketplace. The Boston-based company is looking to continue this success on a global stage.
Entain has established itself as a world leader in sports betting and gaming entertainment. Formally known as GVC Holdings, this is the parent company behind some of the biggest gaming brands.
Based in Isle of Man, Entain acknowledged that it had received a preliminary proposal from DraftKings to buy the company for a mix of cash and stock. The value of this deal could be as much as $2 2.4billion.
Entain stock surged 15% on the news of this bid even though this is just a preliminary offer. The company released the following statement in conjunction with this news:
"There can be no certainty that any offer will be made for the Company, nor as to the terms on which any such offer will be made. A further announcement will be made as and when appropriate. Shareholders are urged to take no action at this time."
Industry analysts have valued Entain at $17 billion in US dollars. This equates to 12.9 billion in British pounds.
DraftKings has been valued at $21 billion including both its daily fantasy sports (DFS) and sports betting operations. While the shares of Entain spiked double digits upon the news, shares of DraftKings dropped 6.8%.
This implies quite a bit of skepticism from US investors in DraftKings' ability to handle such a major undertaking.
This is not the first attempt to purchase Entain. Earlier this year, MGM Resorts floated an $11 billion offer for the company. That bid was rejected by the company's shareholders.
This is also not the first time a US gaming company acquired UK-based sports betting giant. Last year, Caesars Entertainment tendered a $3.7 billion offer to buy William Hill. That deal did go through after closing earlier this year.
The bid to purchase Entain had a ripple effect across the UK sportsbook industry. Shares of 888 Holdings jumped 6.8% on the news. Flutter Entertainment saw its stock price increase 3.2% on the London Exchange.
Global consolidation could be the future track of the gaming industry. That trend would be accelerated if DraftKings is successful in this takeover bid.
One of Entain's biggest sportsbook brands is Ladbrokes. The company also owns PartyPoker and Bwin as two more popular gaming brands. Interestingly enough, Entain operates a joint venture with MGM Resorts as part of the BetMGM brand.
This is what led to MGM's initial attempt to buy the company earlier this year. DraftKings' recent offer could trigger another attempt by the Las Vegas-based gaming and entertainment giant.
Michael Hewson is a chief market analyst at CMC markets. He had this to say about these recent developments:
"It certainly seems an odd proposition given that Entain has a joint venture with MGM Resorts, which could prompt a counter proposal. However it is clear that DraftKings recognizes Entain's strong brand in the UK as well as its other 27 markets."