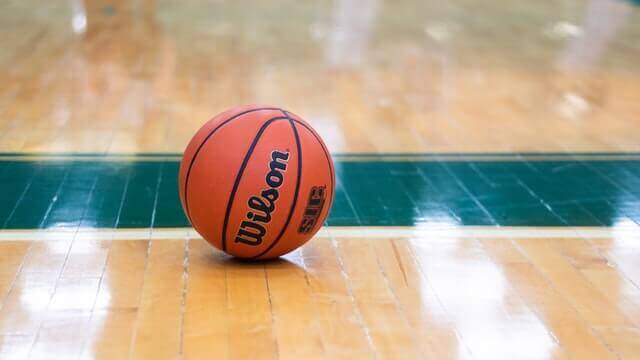 We have reached the final day of the NBA season, and the playoffs begin next week. Here is a look at the pairings and betting odds for the upcoming postseason.
It has been a terrific 2021-22 NBA season with plenty of drama and unexpected results. The final day of the regular season is set for Sunday, and there are still some games that carry some meaning.
Before the final 16 teams in the playoff field is set, there will be a play-in tournament in each conference in the NBA. The final two seeds in each conference are up for grabs, and the play-in tournament will create some terrific drama before the real fun begins.
Before taking a look at each conference, here are some of the betting odds to win the NBA Finals:
Jump to
East Is A Mess
The Miami Heat have clinched the top seed in the Eastern Conference, and the Toronto Raptors and Chicago Bulls are locked into slots 5 and 6. The rest is still up for grabs heading into the final day, and some shifting in the play-in tournament can happen as well.
The four teams set to compete in the play-in tournament are the Cleveland Cavaliers, Charlotte Hornets, Brooklyn Nets, and Atlanta Hawks. Two of these teams will join the field while the other two will go home empty-handed.
The Eastern Conference has turned into an extremely competitive conference, especially at the top. Even though the Heat are the number one seed, they are not the betting favorites to win the East.
The Milwaukee Bucks are the defending NBA champions, and they are the favorites to win the East at +270. Brooklyn is next on the list at +350 even though they have to win two games in the play-in tournament to reach the playoffs.
The rest of the Eastern Conference title odds look like this:
Miami Heat +390
Boston Celtics +420
Philadelphia 76ers +550
Everyone Else +2700 or Higher
Suns Dominating the West
The Western Conference is a little bit easier to figure out, especially at the top. The Phoenix Suns have run away with the West this season, and now they will have to prove it in the postseason.
The Memphis Grizzlies have clinched the number two seed in the Western Conference, but spots 3-6 can all shift depending on what happens on the final day of the season. Spots 3-6 will be made up of the Golden State Warriors, Dallas Mavericks, Utah Jazz, and Denver Nuggets.
The biggest surprise in the West is the fact that the Los Angeles Lakers failed to even qualify for the play-in tournament. They were a popular pick to win the West before the season began.
Here are the odds to win the Western Conference:
Phoenix Suns +120
Golden State Warriors +440
Memphis Grizzlies +600
Dallas Mavericks +950
Utah Jazz +1000
Denver Nuggets +1000