NBA Odds
10:30 pm
December 11, 2022
New Orleans Pelicans
Phoenix Suns
Unfortunately no odds are available at this point. Please check back later.
1:00 am
December 12, 2022
Philadelphia 76ers
Charlotte Hornets
Unfortunately no odds are available at this point. Please check back later.
Odds are subject to change. Last updated
December 10, 2022 6:16 pm
.
NHL Odds
10:00 pm
December 11, 2022
St. Louis Blues
Colorado Avalanche
Unfortunately no odds are available at this point. Please check back later.
1:00 am
December 12, 2022
Columbus Blue Jackets
Los Angeles Kings
Unfortunately no odds are available at this point. Please check back later.
Odds are subject to change. Last updated
December 10, 2022 6:16 pm
.
The empire may be down, but by no means is it out.
Denied a fourth NBA title in five years, rocked by the departure of superstar Kevin Durant, and set to play at least the first half of the season without injured All-Star shooting guard Klay Thompson, the Golden State Warriors have gone from THE team to beat in the Western Conference to A team to beat.
But weep not for the Warriors, who still boast Stephen Curry and Draymond Green as their anchors. Stepping into Thompson's role will be D'Angelo Russell, who came into his own last season and averaged 21.1 points before leaving Brooklyn as a free agent and signed with Golden State one day after Durant went in the opposite direction.
The major star power of the NBA resides in California, where Golden State will also christen the Chase Center, its new arena. To the south in Los Angeles, both the Lakers and Clippers have re-tooled with major acquisitions as Anthony Davis has joined forces with LeBron James on the Lakers, and NBA Finals MVP Kawhi Leonard jumped to the Clippers after delivering a title to Toronto in his lone season north of the border.
And in Milwaukee, regular-season MVP Giannis Antetokounmpo looks to take the lessons learned of finishing two wins shy of the NBA Finals to lead the Milwaukee Bucks there for the first time in 46 years. Here is your Pick-6 of NBA championship contenders, with odds courtesy the FanDuel Sportsbook.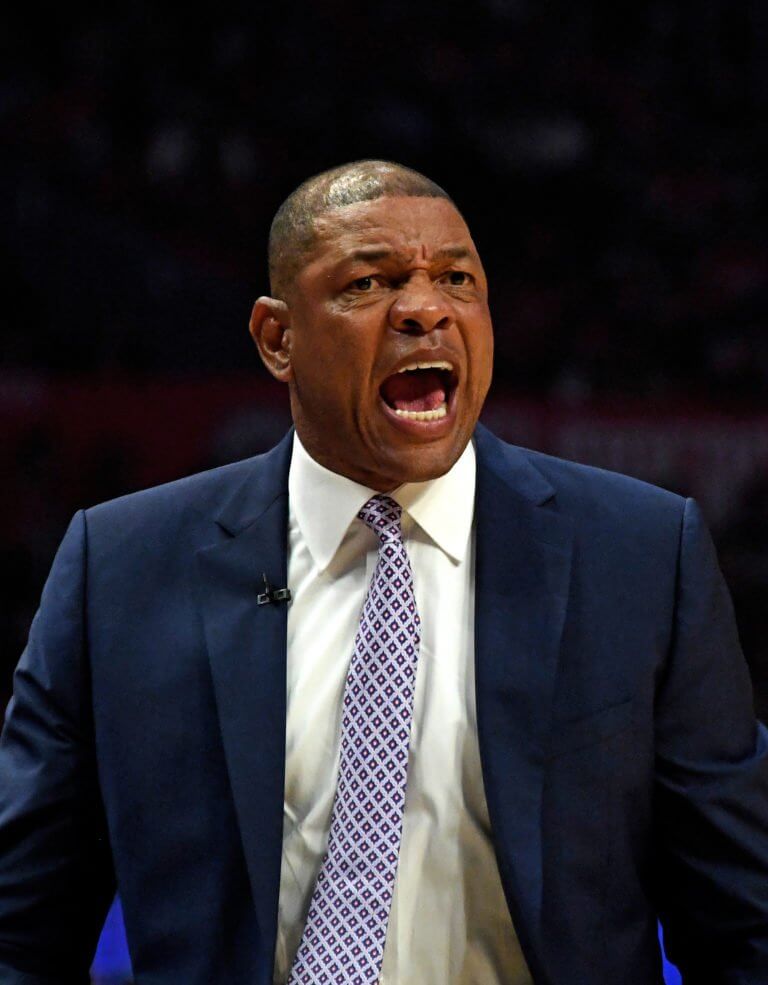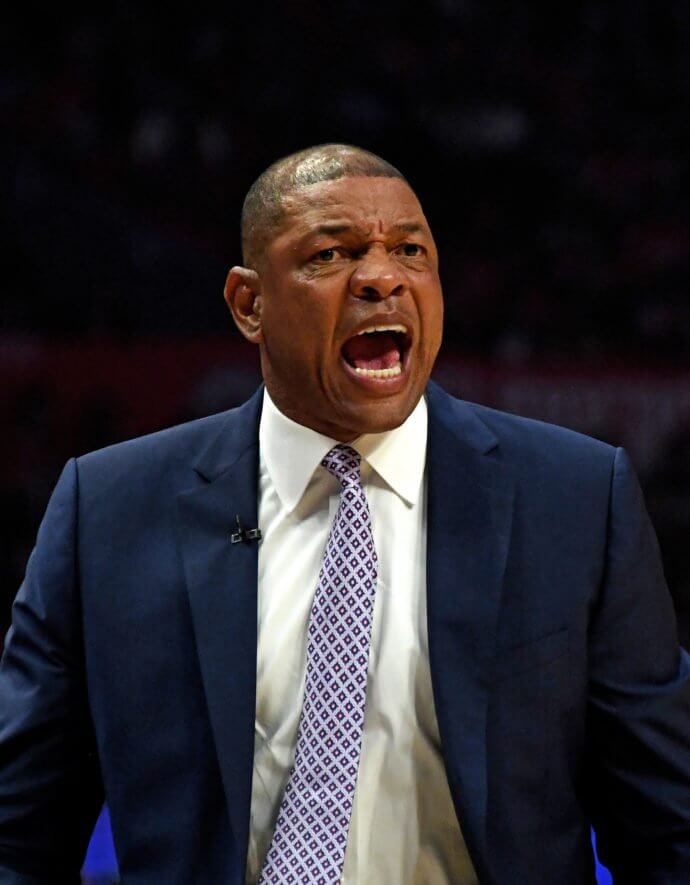 Clippers owner Steve Ballmer has gone all in this season, luring Leonard closer to his hometown of Riverside, California, and also landing Paul George via trade from Oklahoma City. Los Angeles still has supersub Lou Williams coming off the bench, and guard Patrick Beverley gives coach Doc Rivers defensive flexibility few can rival as Beverley, George, and Leonard can guard the 1 through 4 positions.
JaMychal Green and Ivica Zubac round out the top five and will be counted on mainly for rebounding, but the X-factor here is big man Montrezl Harrell. Entering a contract season, Harrell would have been the Seventh Man of the Year behind Williams in 2018-19 as he averaged 16.6 points and 6.5 rebounds. If he stays hungry, the Clippers are a potential 60-win team.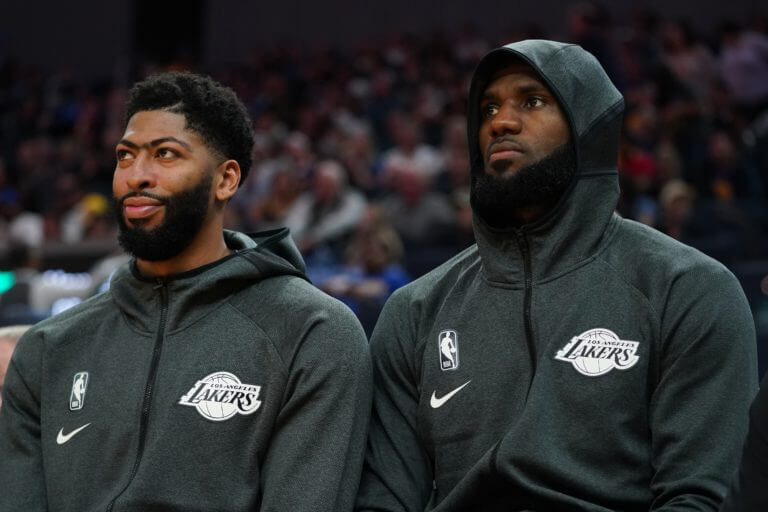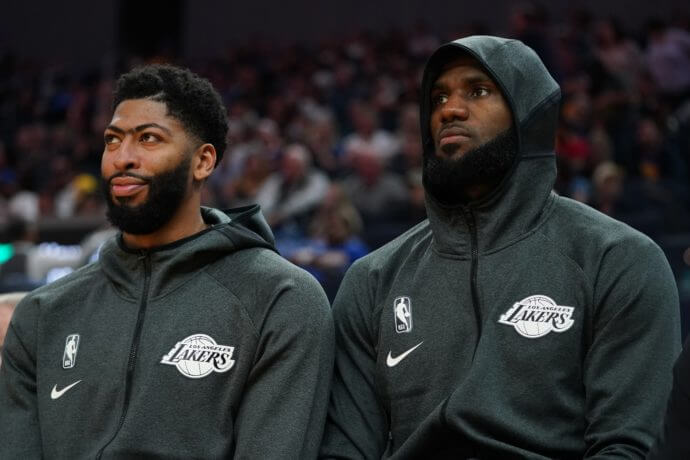 Let's not sugarcoat things here: James' first season in Tinseltown was decisively underwhelming as the Lakers finished 37-45 and missed the playoffs. The superstar, who did average 27.4 points, suffered the first major injury of his career and was limited to 55 games, there where chemistry issues after he tried to orchestrate Davis' acquisition before last season's trade deadline, and of course, there was LaVar Ball occasionally running his mouth while his son Lonzo tried to run the point.
The 34-year-old James may be as fresh as he's ever been entering an NBA season in recent memory and has a new running mate in Davis, who has averaged 20 points and 10 rebounds for six seasons running. Los Angeles did have to mortgage a good deal of talent, including Ball, Brandon Ingram and a pair of future first-rounders, but the upshot is James has a pure point guard in Rajon Rondo to help facilitate the offense and Kyle Kuzma has the hustle and skills to be a viable third option offensively.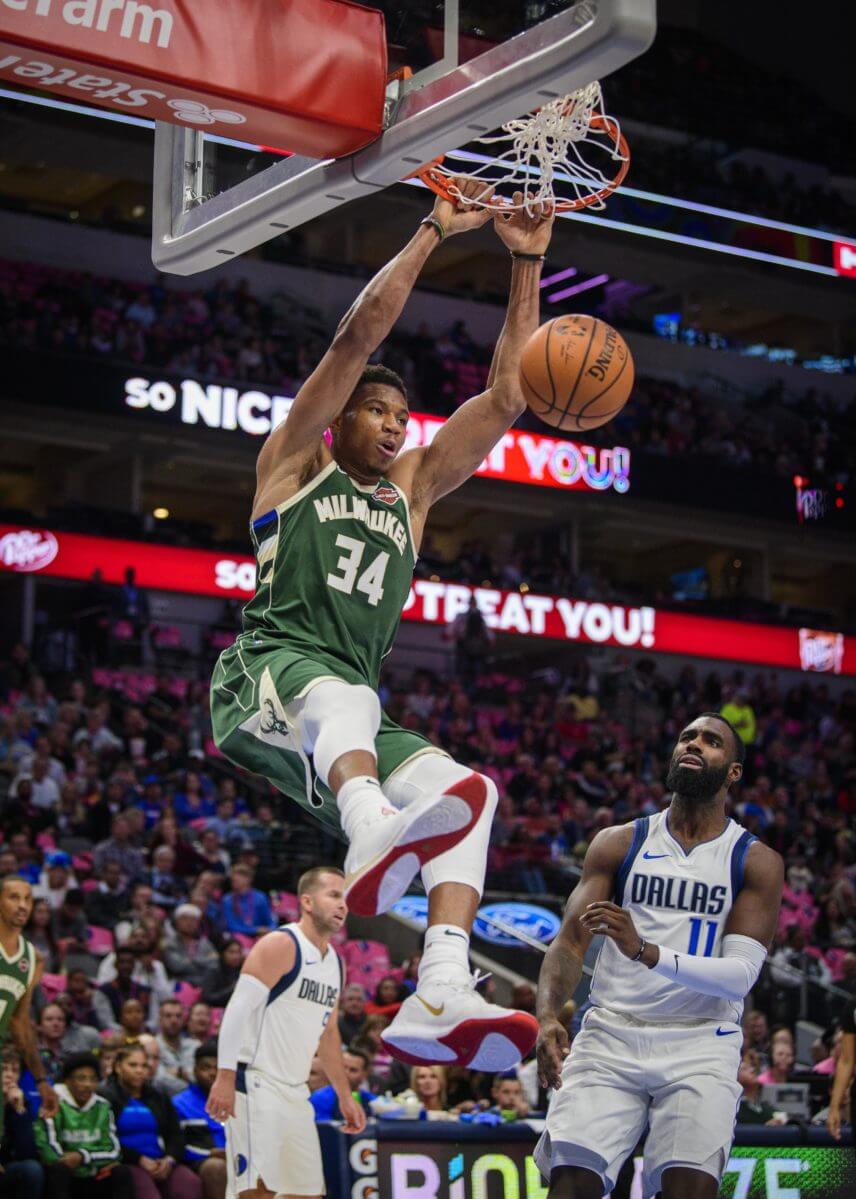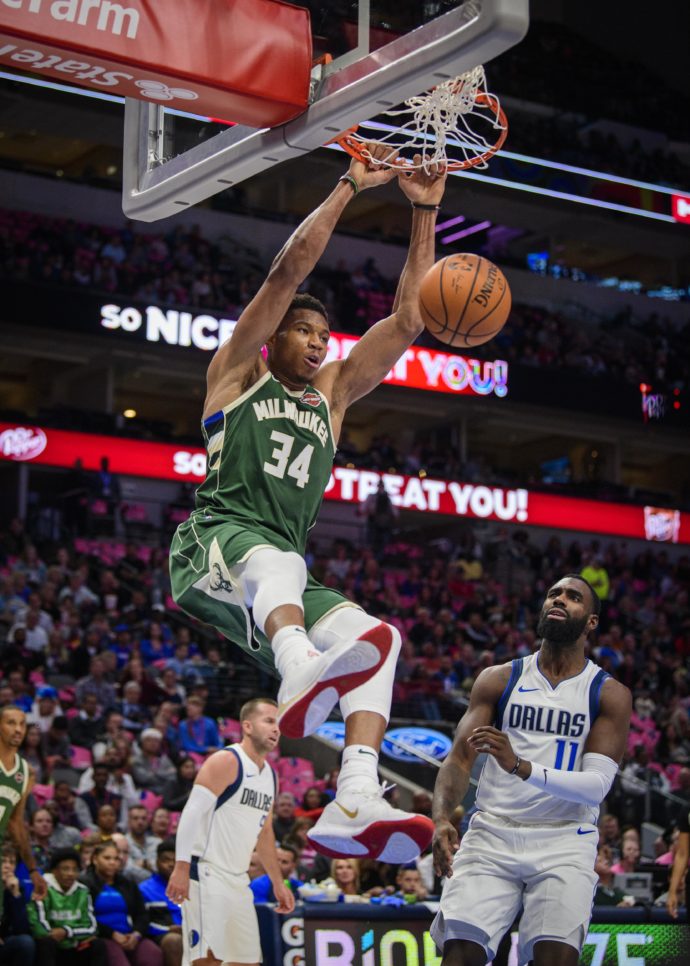 The departure of Leonard to Los Angeles makes Antetokounmpo and the Bucks the favorites in the Eastern Conference. The "Greek Freak" is now as universally known as "The Fonz" when it comes to Milwaukee icons and claimed what should be the first of multiple MVP awards after averaging 27.7 points, 12.5 rebounds, 5.9 assists, and 1.5 blocks.
After improving the Bucks by 16 wins in his first season, coach Mike Budenholzer's biggest challenge is replacing Malcolm Brogdon, who was dealt with Indiana in a sign-and-trade. Khris Middleton and Eric Bledsoe are the other two key cogs in Milwaukee's offense, and veterans Kyle Korver and Wisconsin favorite Wesley Matthews add perimeter firepower.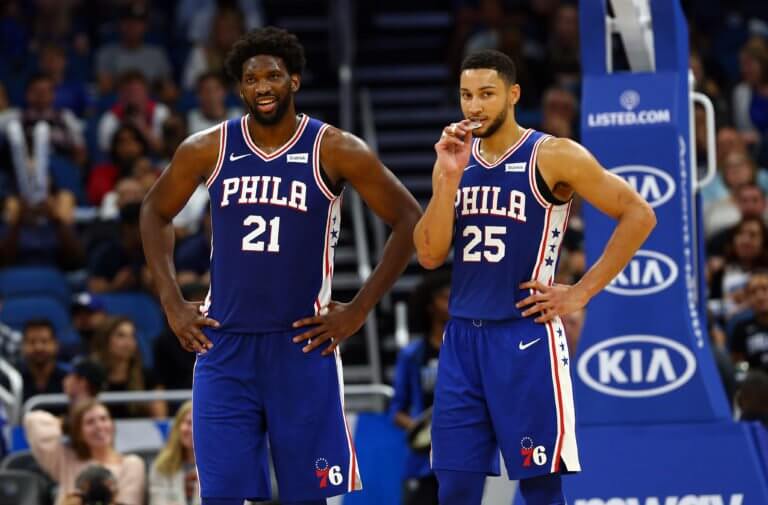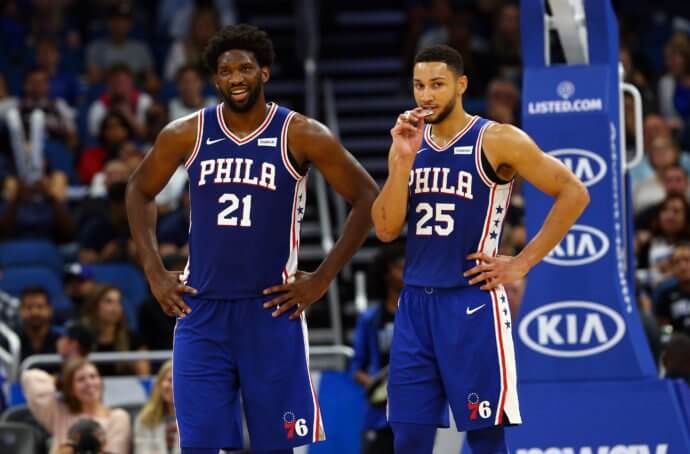 "The Process" has finally run its course in Philadelphia after back-to-back playoff appearances, which makes it time for the 76ers to contend for a title. The Jimmy Butler experiment did not work, with Philadelphia losing an agonizing seven-game series to Toronto in the East semifinals.
In Butler's place is Josh Richardson, and Tobias Harris was given $180 million worth of reasons to stick around. Ben Simmons continues to run the offense and is threatening to not only take but also make 3-pointers this season. But the key piece could be Al Horford, who brings a veteran presence to complement Embiid in the frontcourt while also weakening the Boston Celtics.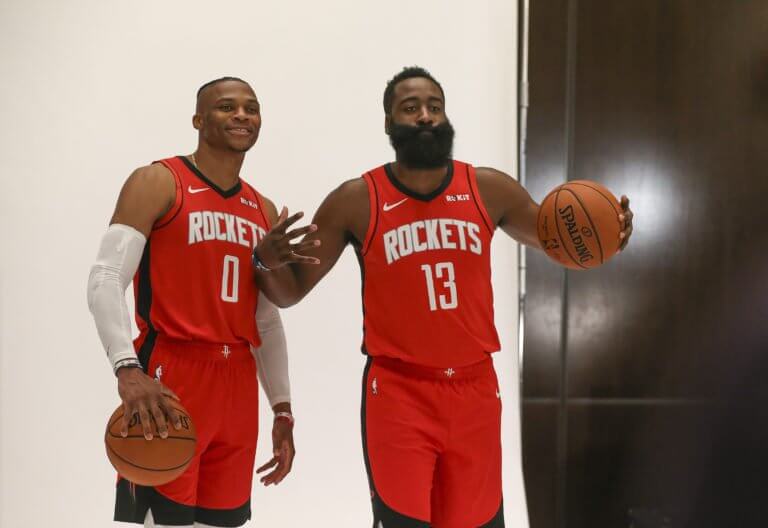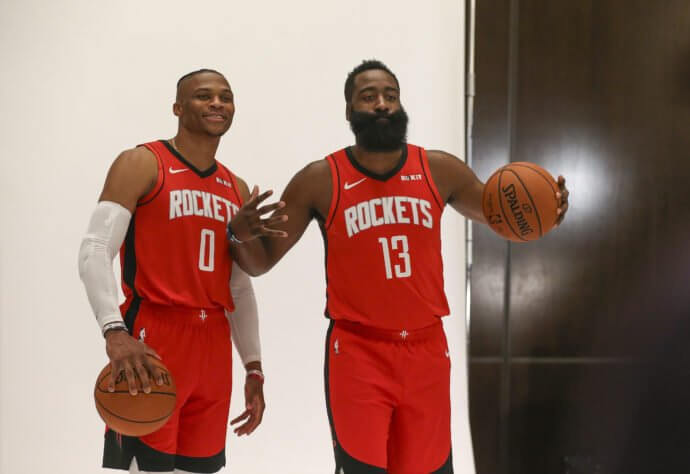 In what will be either the greatest scoring starting backcourt ever assembled or a spectacular flameout of two ball-dominant scorers, there will be no lack of entertainment in Houston, where general manager Daryl Morey reunited James Harden and Russell Westbrook. Harden led the league in scoring last season with 36.1 points per game – the eighth-highest season average in NBA history and most since some guy named Michael Jordan put up 37.1 per contest in 1986-87.
Westbrook averaged a triple-double for the third consecutive season for Oklahoma City in 2018-19 and will have another high-end, high-usage scorer in Harden after helping George average a career-best 28 points. Eric Gordon returns as the unsung third scorer, while Clint Capela is once more expected to be the beneficiary of many an alley-oop pass off the pick-and-roll.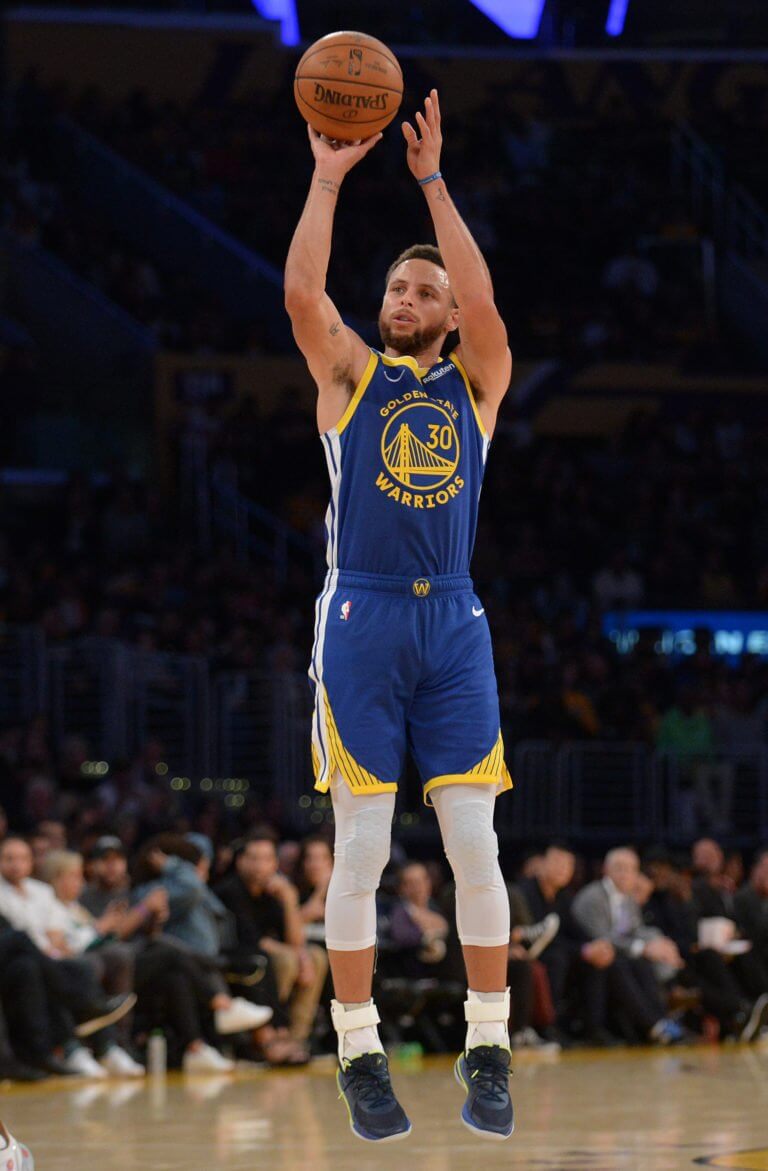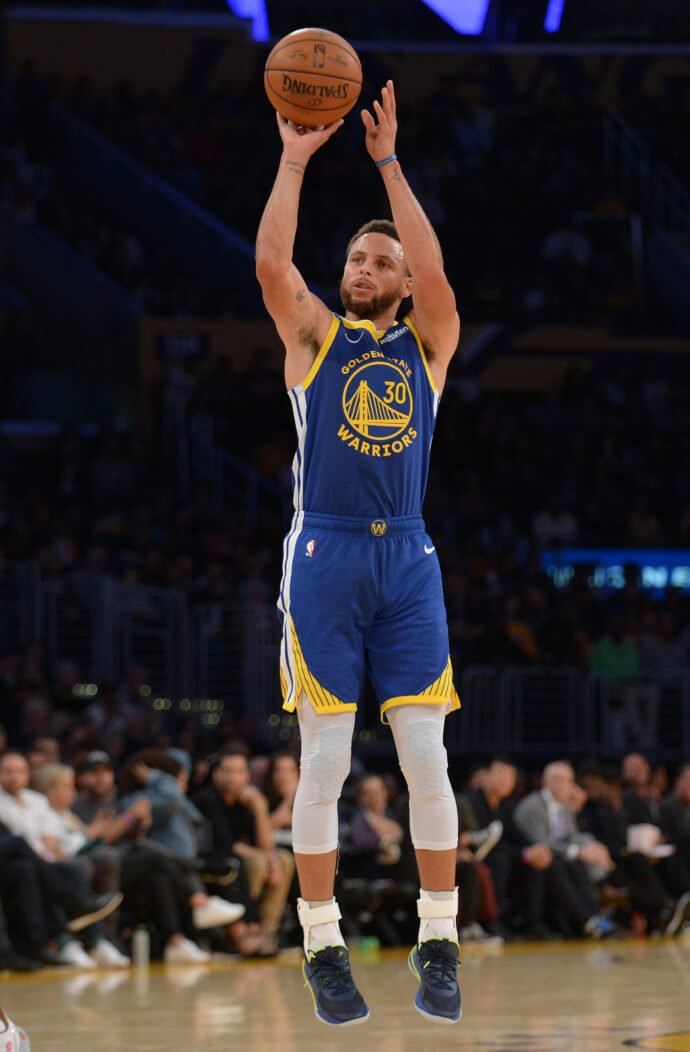 Let's just throw it out there now – underestimate the Warriors at your own risk. Yes, they are down Thompson and Durant – the latter until they figure out who fills that scoring role. Yes, they have played a mind-numbing 515 games in total over the last five seasons when counting the playoffs.
But Curry is still capable of going nuclear at any moment, and the 23-year-old Russell could be the perfect player the veteran takes under his wing and helps him become than a volume scorer. Green will always be Green, a mercurial stat-stuffer who makes winning plays, and now that he has been extended, he should be happy.
The swing vote to this team is 7-footer Willie Cauley-Stein, who was not wanted in Sacramento despite a career-best 2018-19 of 11.9 points and 8.4 rebounds. If he and Kevon Looney develop consistency on the offensive end in the frontcourt, waiting for 50 games for Thompson may be a breeze.
Looking to bet on the NBA? Get the BetMGM bonus code to claim the bonus and place your bets!