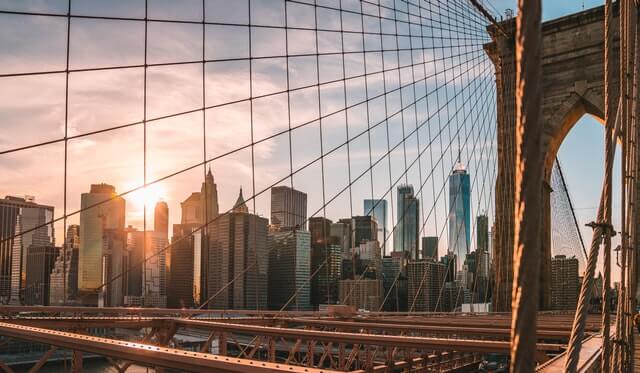 New York continues to release sports betting numbers weekly, and those numbers have shown a decline. Still, sports betting continues to set new records in this state.
The New York State Gaming Commission has been releasing weekly reports since the industry launched; the most recent report was the worst one yet. The total sports betting handle from April 15-May 1 was just $295.2 million.
This is the first time that New York has not hit the $300 million mark in weekly handle since online sports betting first became an option. The previous week's handle was $334.7 million, and even that number was much lower than in previous weeks.
In the middle of March, the weekly sports betting handle eclipsed the $428 million mark, but that was right at the beginning of the NCAA Men's Basketball Tournament. The analysts were expecting a dip, but sportsbooks are still trying to do anything to attract more business.
Another factor that has hurt the overall handle numbers is that sportsbooks are no longer offering the massive promotions that were once available. New York has imposed a 51% tax rate for sports betting, and sportsbooks simply can't afford to offer big bonuses.
FanDuel continues to be the clear leader in online sports betting in New York, and it has been that way since a couple of weeks after the launch. During the most recent week, FanDuel posted a 46% market share, with DraftKings and Caesars trying to find a way to keep up.
Jump to
Handle Over $6 Billion
Despite the low handle during the previous month, New York has still gone over the $6 billion mark since sports betting launched on January 8. The total handle is now at $6.27 billion, and that has provided significant revenue to the state.
Because of the 51% tax rate that must be paid on sports betting revenue, the state of New York has collected over $216 million in taxes. FanDuel has collected nearly $2.4 billion in bets since the sportsbook launched to lead the way.
Even though FanDuel is the clear leader, both DraftKings and Caesars Sportsbook have brought in more than $1 billion in wagers since January 8 as well.
More iGaming Options Coming
It was a long and difficult battle to legalize online sports betting in New York, but that industry has done much better than expected. With the amount of revenue that has been brought in from online sports betting, though, lawmakers in that state are looking to make a bigger move.
Senator Joseph Addabbo was instrumental in getting sports betting legalized, and he is now looking to be the same with iGaming. A recent bill proposed by Addabbo would legalize both online casinos and online poker sites in New York.
Even though the sports betting handle and revenue numbers in New York are the largest in the United States, other forms of iGaming actually post bigger numbers.