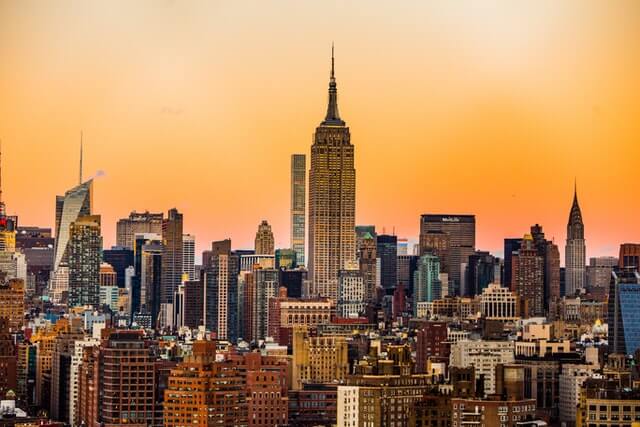 Three months into 2022 and there is a new No.1 at the top of the list for legal US sports betting. Taking the title away from neighboring New Jersey, New York is now the biggest market for legal sports betting in terms of the monthly betting handle.
Betting handle refers to the total financial volume of sports bets placed in a specific timeframe. The legal US sports betting industry tracks the total betting handle on a monthly basis through each state's internal gaming regulatory body.
New York set a new national record for sports betting volume in January at $1.6 billion. The staggering aspect of this record is that it only includes three weeks of bets placed. The legal mobile sports betting in New York first went live on Jan. 8 with just a few sportsbook operators in place.
Prior to this date, the only legal sports betting in the Empire State was confined to upstate New York land-based casinos with retail sportsbooks. Industry experts knew that New York going live with legal mobile betting would be huge. However, it is safe to say that this market has exceeded almost everyone's expectations.
The record-breaking numbers continue to stack up. Through March 20, New York's monthly handle was already more than $1.1 billion. After posting a $1.5 billion handle in February, the state has taken in over $4.2 billion in sports bets in less than three months.
Jump to
The Tale of the Tape
Nevada was the first and only legal sports betting state in the US prior to June of 2018. Bolstered by Las Vegas sports betting and retail sportsbooks all across the state, Nevada sportsbooks were able to hold onto its No. 1 ranking as other states began to go live with legal sports betting that year.
Once established with retail and online sports betting, New Jersey sportsbooks quickly moved into the forefront of the legal US marketplace. The Garden State was able to hold onto the title as the biggest sports betting market for 18 months.
New York took over the top spot this past January and is now in position to make an extended title run.
Read about sports betting in more states
Other Contenders
As the fourth-highest populated state in the country, New York has a built-in audience of avid sports bettors. There are more than 20 million residents in New York while New Jersey slips to 11th in the US rankings with 8.9 million residents.
The three states ahead of New York in population are California, Texas and Florida. None of those states offer legal sports betting at this time. California is working on a possible ballot initiative for this November's election. Texas is moving slowly towards legalization and Florida is a mess with multiple legal issues over the matter.
New York is also a huge state for professional sports from New York City up through Buffalo. It was estimated that as much as 20% of New Jersey's monthly sports betting handle could be attributed to New York bettors crossing state lines.
The big question now is how high can New York's monthly betting handle climb?