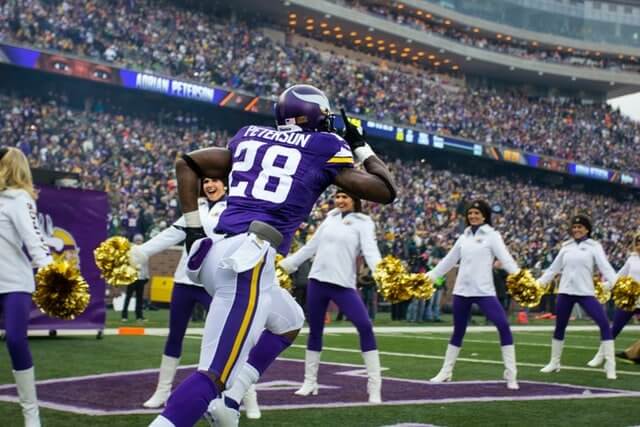 Before May of 2018, Nevada was the only state in the US to offer legal betting on sports. A landmark US Supreme Court decision and a few progressive gaming states quickly ended that long-running monopoly.
Exactly four years later, over 30 different states plus the District of Columbia offer legal sports betting in some form. Major betting markets have emerged along the East Coast and in the Midwest. Throughout this rapid expansion, Nevada has remained a vital part of the legal US sports betting industry.
Jump to
The Northeast Sports Betting Juggernaut
Each state with legal sports betting is also regulated by a gaming commission. Some states turned to its in-house lottery while others had an established network of land-based casinos. Regardless of the regulatory body governing sports betting, monthly gaming numbers summarize the results based on two key measures.
The first measure is a state's monthly sports betting handle. This refers to the dollar amount of the total sports betting volume. The other key quantitative measure is monthly sports betting revenue. This number quantifies the money made on that betting volume.
Tallying up the results for this past March, New York has cemented its spot at the top of the list. Legal online betting in New York was added to retail sports betting in January of this year. The early results have been staggering with the addition of nine licensed mobile sportsbook operators.
New York's total sports betting handle in March reached $1.64 billion which was just shy of a new national monthly record.
The previous title holder coming into 2021 was New Jersey. Boosted by the lack of mobile betting in neighboring New York, the Garden State had flourished over the past few years. Even with the Empire State going live with legal mobile betting, New Jersey's handle in March reached $1.12 billion.
These two legal markets plus the addition of Pennsylvania ($715 million in March) has created a sports betting juggernaut in this tri-state corner of the Northeast.
Legal Midwest Sports Betting
One of the biggest takeaways from March's sports betting handle was the industry growth in Illinois. Coming in third on the list, this prominent Midwest state posted $971.3 million in overall sports betting volume.
Illinois sportsbooks have been on an upward climb fueled by less restrictive rules governing the registration process for mobile sportsbook accounts.
Two other Midwest markets earning an honorable mention for March are Michigan at $478 million and Indiana at $477 million in betting volume. Ohio is going through the process of legalizing sports betting through retail sportsbooks and mobile sports betting. This state could be 'one to watch' in the Midwest in 2023.
Nevada's March Tally
Nevada may have slipped to fourth on the list in March but this remains a premier betting market in the legal US. The state's betting handle was $862.8 million for that month.
The following two gaming numbers put this state's place in legal US sports betting industry in the proper perspective. Since June of 2018, the state's betting handle is $23.578 billion. The revenue on that volume in Nevada has reached $91.078 million.