The smell of rubber and asphalt brings to mind the best Indy 500 betting! As you know, the Indianapolis 500 is a famed, open-cockpit car race in America since 1911. In 2019, Simon Pagenaud won the 103rd Indy 500 race.
In this guide, we lay out the best Indy 500 betting tips, odds, and predictions. Plus, we outline which sportsbook to go with and how to place your bets.
Lots of these sportsbooks are going to be offering bonuses and promos, so we'll run those down for you as well.
Jump to
Indy 500 Betting 2021
The next event, the 104th, will take place on Sunday, August 23, 2021. Want the latest details on the best Indy 500 betting? Continue reading to learn where to bet, how to bet, which sportsbooks are offering the best bonuses and get the latest odds.
However, since Indiana online sports betting is now available – it is sure to be a popular event to bet on!
Indy 500 Fast Facts
Starting in 1911, this historic race in Speedway, Indiana features open-cockpit, open-wheel vehicles on an oval track. Like F1 cars, Indy cars have the wheels further away from the chassis and not tucked in under a fender as with NASCAR. As for winners, the current record holders are Rick Mears, Al Unser, and A.J. Foyt, who have won the race four times each.
Date: Sunday, August 23, 2021
Time: 12:30 PM Eastern
Track: Indianapolis Motor Speedway in Speedway, Indiana
Distance: 500 miles (approx. 200 laps around the track)
Race series: IndyCar
Defending champion: Simon Pagenaud
2021 Indy 500 Betting Odds
Top Indy 500 Betting Offers
DraftKings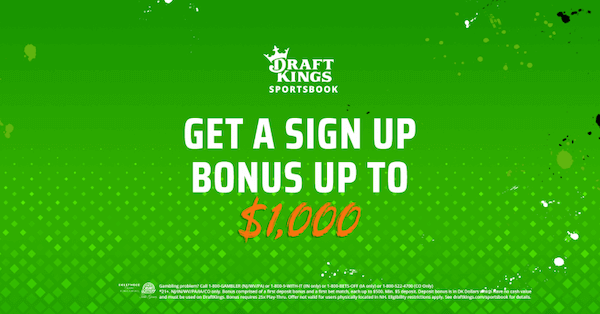 DraftKings Sportsbook is available in CO, IA, NJ, IN, WV, and PA and is here for everyone passionate about betting.
The DraftKings bonus is currently offering new customers a sign-up bonus up to $1,000.
BetRivers

Once you start placing bets, you will quickly see why this sportsbook is becoming one of the top choices in many states.
The current BetRivers Promotional Code gives new players a 100% match on their first deposit up to $250.
Unibet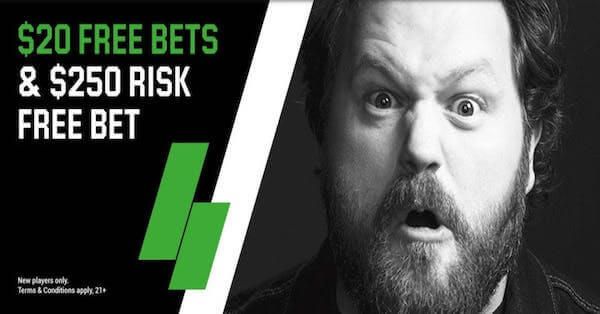 As part of the Kindred Group, the owners of many hugely successful gambling brands in Europe, Unibet brings the same top-tier gambling to the US.
At the moment, the Unibet bonus code gives new players 2x$10 in Bonus Bets just for signing up and a $250 Second-Chance Bet after making your first deposit.
How to Bet on the Indy 500
If you're new to sports betting, don't worry. We'll take you through the different kinds of Indy 500 bets you'll be making and how they work. If this isn't your first time around the track, we'll then break down which sportsbooks are going to give handicappers the best edge with bonuses, promos, and the like.
As always, knowing is half the battle, so keep an eye on your favorite drivers (and underdogs) to be making the most informed Indy 500 bets you can.
Betting on Indy 500 Winners
This is pretty straightforward – bet on who you think is going to win. Keep an eye on the Indy 500 lineup in the leading months, and make an educated choice on the winner. There's a little extra edge to this, however. See, certain sportsbooks are going to have their odds leaned toward a favorite.
For example, if lots of bettors last year on FanDuel leaned towards Danica Patrick due to her retiring, her odds were then skewed. As such, the odds you receive might not match up with reality.
Indianapolis 500 Bet Matchups
Matchups are in the name: your favorite drivers are put into groups, and you wager which driver in those groups will win. For Indy 500 bets, this can be head-to-head, groups of 3 to 6, etc., but make sure you have a working knowledge of each of the drivers in the groups before you make your wager.
Indy 500 Podium Bets (Top 3)
In this type of Indy 500 bet, you just bet on one driver to come in one of the top three spots. Simple. Actually, it can be a bit tricky, as drivers tend to perform consistently at the Indy 500, even if they have good or bad race performance elsewhere. Keep an eye on previous stats to make the most informed, best Indy 500 bet if you're betting Podium.
Indy 500 Prop Bets
Prop bets are interesting– you're not betting on the Indy 500 winner but on a whole bunch of other facets of the race. DNF, who will do X number of laps before DNF, will a Brazilian driver win the event, etc.
Indy 500 Futures Bets
Futures bets on the Indianapolis 500 are taking place ahead of time, so get on those now if you want to make your bets. Essentially, you're betting on the winner and watch your odds go up or down over time. These are definitely not bets for beginners.
Indy 500 Live Betting
Live betting occurs during the actual Indy 500 race and can be a really fun way to bet. You're going to be wagering on things like who will win the next lap, whose car might be disabled in the next X amount of time, and more. These wagers can be really cheap, too, so it is a fun and fast-paced way to get into Indy 500 betting.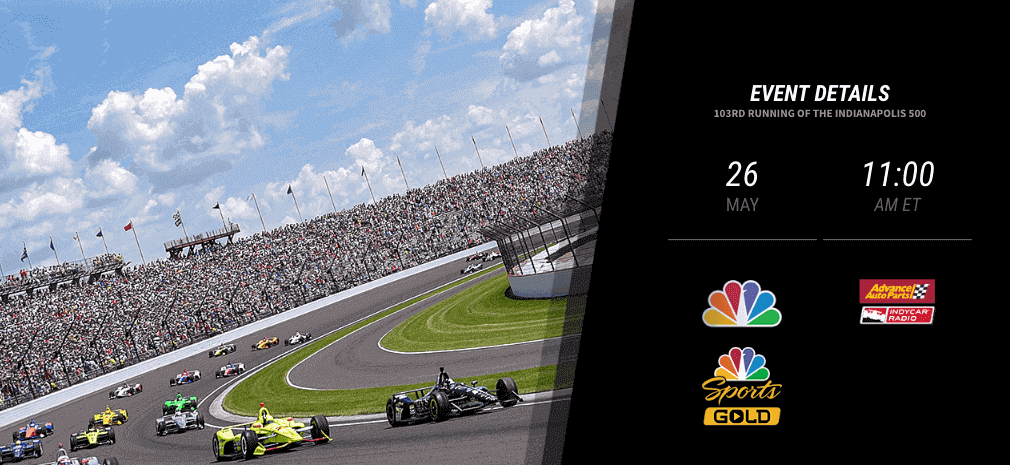 Indy 500 Favorites
Will Power, winner of the 2018 Indy 500, is an obvious favorite again this year. Also of note is Takuma Sato thanks to his IndyCar Series win in 2018, right on the heels of a 2017 Indy 500 win. Another of Andretti's team, Alexander Rossi, is quickly developing as a fan favorite in the US, though he placed pretty poorly in last year's qualifiers. Next, Helio Castroneves, a three-time winner, is on track for a record-making fourth win with Team Penske. Lastly, Josef Newgarden, US-born racer and recent winner of the Astor Cup, is worth keeping an eye on.
Our Choice for Indy 500 Betting
You're going to want to go with SugarHouse on this one. For betting on the Indianapolis 500, we found that SugarHouse had the best and easiest-to-use app, in addition to having the best bonus offer of any of the sportsbooks mentioned. Get up to $250 when you make your first deposit with SugarHouse, and get ready to bet on the Indy 500, whether you're making your futures bet now or live betting on race day.
Indianapolis 500 Winning Odds
Let's take a look at some odds for the Indianapolis 500 race using some 2018 numbers:
| Driver | 2018 Odds |
| --- | --- |
| Helio Castroneves | 11/1 |
| Will Power | 9/1 |
| Josef Newgarden | 14/1 |
| Takuma Sato | 14/1 |
If you recall, the actual final was this:
| Driver | 2018 Result |
| --- | --- |
| Will Power | 1st Place |
| Josef Newgarden | 8th Place |
| Helio Castroneves | 27th Place |
| Takuma Sato | 32nd Place |
Just goes to show, the oddsmakers on these sportsbooks don't always get things right. Sato and Newgarden had identical odds but very different box scores at the final.
2019 Indy 500 Highlights
Watch: https://www.youtube.com/watch?v=7LX5hP9QMc0
Our Final Thoughts
If you're going to bet on the fast-paced and thrilling Indy 500 race, make sure your love of the sport keeps you educated on odds, underdogs, and the ins and outs of the series prior to the big race. Then, get on SugarHouse and grab yourself a huge deposit match bonus for the best bang for your buck. Good luck, have fun, and start your engines!