Use the Monkey Knife Fight promo code MAXBONUS for up to an extra $50 bonus to play with.
Sign up using the Monkey Knife Fight promo code and you will get your first deposit matched by 100%.
MKF is playable in: AK, AR, CA, CO, CT, DC, FL, IL, KS, KY, MA, MD, MI, MN, NE, NH, NM, NC, ND, OH, OK, OR, RI, SC, SD, TX, UT, VT, WV, WI, & WY.
If you're in New Jersey, find some of the best sportsbooks in NJ.
Monkey Knife Fight Promo Code Details
| Fantasy Sports | Monkey Knife Fight |
| --- | --- |
| Monkey Knife Fight Promo Code | MAXBONUS |
| Free Bonus | $5 for signup |
| Game Bonus | After a deposit, you get a $10 free game |
| 1st Deposit Bonus | Get up to $50. If you deposit $50, you get $50 in bonuses. If you deposit $25, you get $25. |
| Eligibility | New customers only, 18+, $10 minimum deposit |
| Is MKF Legal? | Yes, Monkey Knife Fight is classified as a daily fantasy sport and permitted in most states. |
| Lask checked | September 2023 |
When you sign up for a brand new customer account with Monkey Knife Fight you will instantly get bonus funds credited to your account. MKF matches your initial deposit 100% – up to a limit of $50 – to get you going with this innovative daily fantasy sports site.
Read on to find out more about the Monkey Knife Fight promo code – and the type of contests you can play on the MKF site.
Jump to
Monkey Knife Fight Signup Offer
The MKF promo code gives you the best possible start to your account – providing up to $50 to play with across the site.
The Monkey Knife Fight signup offer is activated when you make your first deposit into your new account. You will get your funds matched 100% – up to a limit of $50. So, if you put in $20, you get $20. Put in $50 and you will receive the full extra $50.

More MKF Ongoing Promotions
Of course, you want more than just the initial registration bonus at your fantasy site. Here are some of the coolest promotions and contests we found for existing MKF players.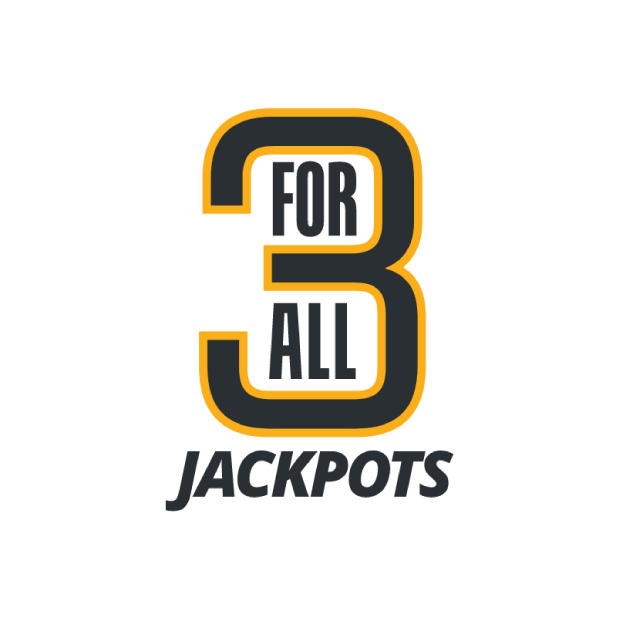 3 For All Jackpots
This is a great contest initiative by MKF for players to enter prize pools to win some money.
You simply have to pick three players and if you pick correctly, you'll win a share of a prize pool.
There is a variety of games to choose from, we've summed them up for you here:
Knockout Kings – pick 3 fighters to win by KO or TKO in an MMA event. If they all win this way, you get a share of the pool (ONGOING).
Touchdown Dance – choose 3 players that you think will score. If they do indeed score a touchdown, you'll win a portion of the prize pool (ONGOING).
Homerun Blast – select 3 players to hit a homer and if this happens, you get your share of the prize pool. This event will be back next season.
Triple Doubling – make a choice of 3 players you think will get a triple double and if it turns out you are right, get some cash from the pool.
Eagle Eye – make your pick of 3 players who will record a set amount of eagles in full tournament length. This event will be back for the Masters in 2022.
Goal Rush – choose the three players who will all score a goal in an NHL game. This event will be active once the 21-22 season starts.
How to Claim Your MKF Promo Code
To make sure you get the full $50 bonus cash you will need to sign up for a new customer account. As long as you meet the requirements you can register and play – just don't forget to enter the Monkey Knife Fight promo code to activate the bonus. It is all very quick and simple – here is a step-by-step guide to the process.
Click on the button below this list to get the ball rolling.
Then choose a username and password for your Monkey Knife Fight account.
You will also need to enter your email address.
Then just provide some personal details for extra security purposes.
Enter the Monkey Knife Fight promo code when prompted to activate the welcome bonus.
Once you have confirmed your details your new account will be set up, you can then make your first deposit. This will then be matched 100% – up to a limit of $50.
The Monkey Knife Fight promotional money cannot be used anywhere else. However, it's a good boost as soon as you sign up for a new customer account.
How to Play at MKF
So now that you have used the Monkey Knife Fight promo code to set up your new customer account you will want to know how to play Monkey Knife Fight games.
The good news is that this is a site set up with ease and quick entries firmly in mind. You can easily take part in any of the prop challenges on the site. There is no need for any long term commitment to fantasy sports team drafts or picks – everything here is catered to the customer's needs.
Monkey Knife Fight is basically a site that hosts a series of Daily Fantasy Prop games – and related challenges – so your gameplay is fast and fun. You can make a profit by winning these games and – then move on to the next one!
We will go into the different kinds of games in a moment – but learning how to play Monkey Knife Fight is incredibly easy. Just choose the sports event from the list offered and you will see the range of games available. Once you have chosen the one you are going for, decide on a stake and wait to see if your prediction is right.
It may be whether a particular quarterback gets more than three touchdowns – or which pitcher gets more strikeouts. Every single entry at Monkey Knife Fight is easy to understand – and the result is known as soon as the event finishes.

Daily Fantasy Sports Markets
Another good thing about Monkey Knife Fight is that there is a wide range of daily fantasy sports to choose from. Naturally, this depends on the season and personal preference. Thus, not all of these will be available all the time.
NFL
NBA
NHL
Soccer
Golf
MLB
Monkey Knife Fight Game Types
Once you have taken advantage of the Monkey Knife Fight promo code welcome offer you will want to use the bonus funds in one of the games on the site.
There is a really good selection of games attached to each sports event – and they are so easy to understand! Likewise, there is no complex terminology to learn here – just click on the game you want to play and place your stake.
Now, there are three main types of games at MKF – here is a quick overview of each of them.
Rapid Fire
A straight up head to head contest. Choose your player in a battle with a selected statistical category – such as 'most stolen bases'. If you win enough of these matchups – as stated in the particular competition – you will win the prize amount.
Stat Shootout
Here you are looking to put together a team of players to beat a certain amount of one statistical category. For example, if you have chosen touchdowns you will need to pick your football players to exceed the target. Once you have surpassed that target you win the prize.
Over/Under
Another quick-fire game where you simply have to choose a player to go over or under the specified total. For example, if you have picked a baseball game the over/under may be the number of hits. When you have predicted the required amount correctly you will receive the stated prize amount.
Once you have picked the sports event you will be presented with all the games available. You can filter the search by game type – rapid fire, stat shootout or over/under – or take a look at the whole range.
You can even play more than one type of game in the same sports event. The games are so quick and easy that you can really put your sports knowledge to the test – and end up winning real money.
Which States Can I Play With MKF?
As with any daily fantasy sports site, there are some restrictions on playing. But as long as you are 18 years old or over and are a resident in one of the following states you can sign up and play.
Alaska
Arkansas
California
Colorado
Connecticut
Florida
Illinois
Kansas
Kentucky
Maryland
Massachusetts
Michigan
Minnesota
Nebraska
New Hampshire
New Mexico
North Carolina
Ohio
Oklahoma
Oregon
Rhode Island
South Carolina
South Dakota
Texas
Utah
Vermont
Washington DC
West Virginia
Wisconsin
Wyoming
MKF Daily Fantasy Props
It is possible that you may not be too overly familiar with Daily Fantasy props. However, this is where Monkey Knife Fight really comes into its own.
A daily fantasy prop is when you predict something that is not the main outcome of a sports event. It won't be whether the Giants beat the 49ers, for example. But that Giants v 48ers matchup can have hundreds of props attached to it.
You would be able to compete with the number of touchdowns, total yardage, individual player matchups, etc. Just about anything within the game can be turned into a prop.
So, once you have claimed the Monkey Knife Fight signup offer, use your bonus funds on any number of props.
With the main game types – as details above – you can even specialize in your own type of prop. You may find that you enjoy the rapid-fire games – or that the over/under is the best way to use your funds. Whatever your choice, Monkey Knife Fight covers a wide range of sports – all with their own particular contests – so you should always be able to find something you like on the site.
The amount you stake is entirely up to you. There are even some games that won't cost you anything at all – these free roll games are clearly signposted on the site and are a great way to get into Monkey Knife Fight. But otherwise, your stake can be as low as $2.
Monkey Knife Fight Promo Code: Why Wait?
Monkey Knife Fight has achieved what many in the daily fantasy sports industry aim for – a niche. By just focusing on Daily Fantasy props MKF has set themselves up as the site to go to for quick-fire fantasy sports. The others may have more elaborate team selection games – but Monkey Knife Fight is the place to go for quick gaming.
The Monkey Knife Fight promo code is a great way to start off an account – matching your initial deposit to effectively give you double your money. Just use the MKF promo code when you sign up and get playing!