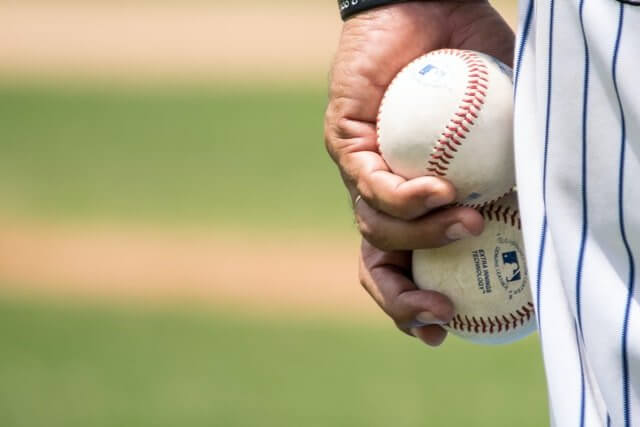 The 2022 MLB season continues to roll along, and the playoff races are already starting to heat up in each division. The weather is starting to get nicer as well, and that means that even more baseball games will be played.
Tuesday night is a big night of baseball across the league, and there are a couple of doubleheaders ready to take place. Here is a look at three of the best games to bet on for Tuesday and the betting pick for each game.
Jump to
Pittsburgh Pirates at Chicago Cubs (-140)
The Chicago Cubs host the Pittsburgh Pirates at Wrigley Field for game two of their three-game series. Chicago won the series opener by a score of 9-0, and that was the third win in a row for the Cubs.
Pittsburgh has really struggled to find any offense over the last few days, and they are facing a great pitcher in Keegan Thompson. The Pirates will break out of this slump at some point, but it's hard to see them doing much on Tuesday night.
Willson Contreras is red-hot for the Cubs, and they look like a team that is starting to turn things around a bit. Bet the Cubs -140 as they win on Tuesday night to pick up their fourth straight win.
Los Angeles Angels (-130) at Texas Rangers
Reid Detmers will take the mound for the Angels on Tuesday night, and all he did in his last start was throw a no-hitter. Detmers will be facing a Rangers team that has struggled on offense for much of the year, but they have scored seven runs in each of their last two games.
The Angels have a scary lineup with Mike Trout and Shohei Ohtani leading the way, and they should put up some runs in this game. Los Angeles has been a great team this season, and they will look the part on Tuesday night.
Don't expect another no-hitter from Detmers, but he will pitch the Angels to another win. Take Los Angeles -130 as they get some revenge and beat the Rangers on Tuesday night.
Cincinnati Reds at Cleveland Guardians (-165)
In a battle of Ohio teams, the Cleveland Guardians host the Cincinnati Reds on Tuesday night to begin a two-game series. Neither team has played particularly well to begin the year, but the Guardians are clearly the better overall team.
The Reds have been better of late, but they still have a pitching staff that has a team ERA of over 6.00. Brandon Drury leads the team with seven home runs and 22 RBIs, but he needs some help from his teammates.
Jose Ramirez has eight home runs and 33 RBIs to lead Cleveland, and that team actually has some potential at the plate. Cleveland will send Zach Plesac (1-3, 4.68 ERA) to the mound on Tuesday night, and he needs to turn things around.
We expect this game to be competitive. Although, the Guardians (-165) are the best bet here.