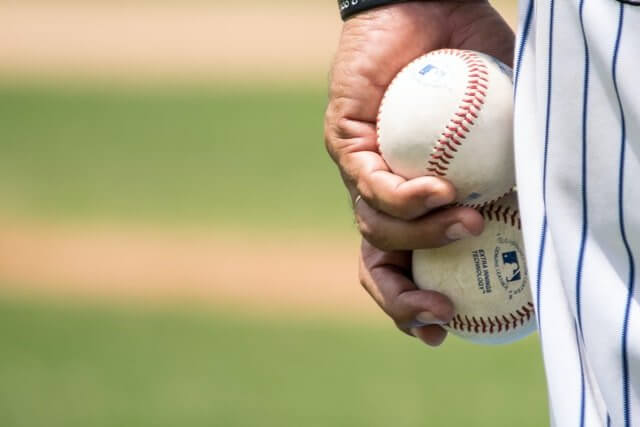 We have reached the final day of June, and things will really start to heat up in Major League Baseball in July. This is when scoreboard watching really takes over as teams begin to make a push to the playoffs.
There isn't a full slate of Major League Baseball games on Thursday as teams are traveling to their weekend destinations. Even without a full schedule of games, there are still some good betting opportunities available.
Jump to
Chicago Cubs -125 vs. Cincinnati Reds
The Chicago Cubs and Cincinnati Reds are not going to factor into the playoff discussion this season, but they do match up pretty well against the other. These teams meet up at Wrigley Field on Thursday night for the rubber game of their three-game series.
Veteran Kyle Hendricks is on the mound for the Cubs, and he is coming off of his best start of the season. Willson Contreras and Ian Happ are having huge seasons for Chicago, and they have some power in that lineup.
Cincinnati will send Graham Ashcraft to the mound, and he has pitched well to begin his MLB career. The Reds have an inconsistent lineup, and they will struggle against Hendricks on Thursday.
Take the Cubs -125 as they win the series finale over the Cincinnati Reds.
New York Yankees -125 at Houston Astros
The New York Yankees and Houston Astros will continue their rivalry on Thursday night in what is shaping up to be a playoff preview. Luis Severino starts for the Yankees, and it will be Luis Garcia on the mound for the Astros.
Both starting pitchers have pitched well this season, but this is ultimately going to come down to the offense. With two loaded lineups set to take the field, the team that gets the biggest hit is going to come out on top.
It's just so hard to bet against the Yankees, even in a matchup against the Astros. Take the New York Yankees -125 as they pick up a win to begin the series.
San Diego Padres +145 at Los Angeles Dodgers
The two best teams in the NL West Division are set to begin a four-game series as the Los Angeles Dodgers host the San Diego Padres. The Dodgers remain on top of the NL West, but the Padres aren't giving them any breathing room.
San Diego is an underdog in the series opener despite having a big edge in the starting pitching matchup. Joe Musgrove is set to take the mound, and he is 8-1 with a pretty minuscule 2.12 ERA.
Mitch White will be starting for the Dodgers, and not much is known about the right hander. White is catching a break facing the Padres without their two biggest stars, but the Dodgers offense will have to step up.
This will be a battle, but Musgrove is pitching well, and the Padres win at +145.