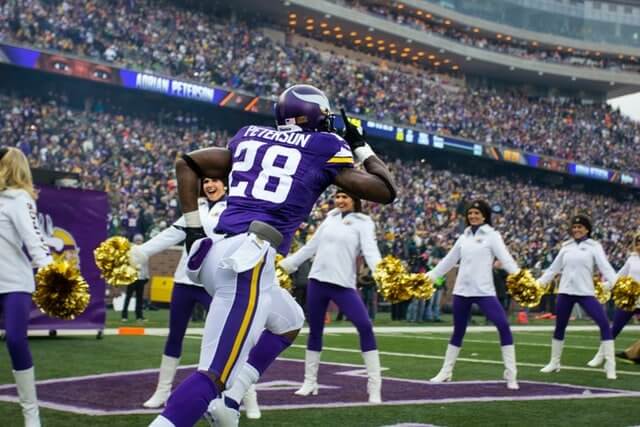 The legal US sports betting market consists of more than 30 states plus the District of Columbia. That accomplishment is rather impressive since, prior to 2018, Nevada was the only state on that list.
Moving through the 2022 legislative session for the states not on this list, the number of legal markets could increase substantially if the proper cards fall into place.
Jump to
Missouri's Efforts to Legalize Sports Betting
One state moving through the legislative process is Missouri. Sandwiched in the heart of the Midwest region of the US, the Show Me State is surrounded by legal sports betting in neighboring jurisdictions.
With major sports markets in both St. Louis and Kansas City, this state could easily turn into a major sports betting market almost overnight.
A pair of sports betting bills in the state House are each making their way through the legislative process. Both House Bill 2502 and House Bill 2556 would authorize both retail and online sports betting within Missouri borders.
More importantly, each of these bills just received approval from the House Committee on Public Policy.  The 4-2 vote on the two companion bills demonstrates both strong support and lingering opposition. The best-case scenario for any legislative committee vote is unanimous support.
However, this is still viewed as a positive move forward by proponents of legal sports betting in Missouri. The next step in the legislative process is a full vote by the state House.
Provisions of HB 2502 and HB 2556
Under these proposals, the sports betting industry in the state would revolve around the existing network of 13 land-based casinos. These gaming venues would be eligible to offer both retail sportsbooks and mobile sports betting apps.
Betting on both professional and college sporting events would be allowed. In addition to retail sportsbooks at casinos, in-state professional sports teams could offer sports wagering at stadiums and arenas.
This list includes the NFL's Kansas City Chiefs and MLB's Kansas City Royals. Pro teams in St. Louis would be highlighted by the NHL's St. Louis Blues and MLB's St. Louis Cardinals.
In-state sportsbook operators would be subject to a 10% tax on sports betting revenue. The projected revenue could generate as much as $11 million in additional funds for the state.
Missouri Casinos and Sports Teams are On Board with Legalization
A major push behind legalized sports betting in Missouri has come from both in-state casinos and pro sports teams. Each group has come out publicly to back this effort at changing the existing laws.
In January of this year, each of these groups decided to form a collaborative effort to keep this legislative effort moving forward.
The effort to legalize sports betting in Missouri dates back a few years. Each of those efforts came up short while the state continues to let vital revenue from expanded gaming slip through the cracks.
The recent passage of these two bills by a House Committee is a step in the right direction. Getting full House approval, approval by the state Senate and the final signature by Governor Michael Parson are still a wait-and-see situation.