Mikaël Silvestre Exclusive: Solskjaer has brought swagger back to United
Commercial Content | 21+ | T&Cs Apply
Mikaël Silvestre exclusive with US-Bookies:
With the Premier League season drawing to a close and Manchester United's appointment of Ole Gunnar Solskjaer, former Manchester United, Arsenal and France international Mikaël Silvestre, a favorite of Greenbrier Sportsbook, gave us his thoughts on the future of United, how Arsenal have progressed since Wenger's departure and the future of English football. If you consider placing sports bets for the upcoming games, you should look into sports betting bonus codes such as the DRF Bets promo code or the Xpressbet promo code.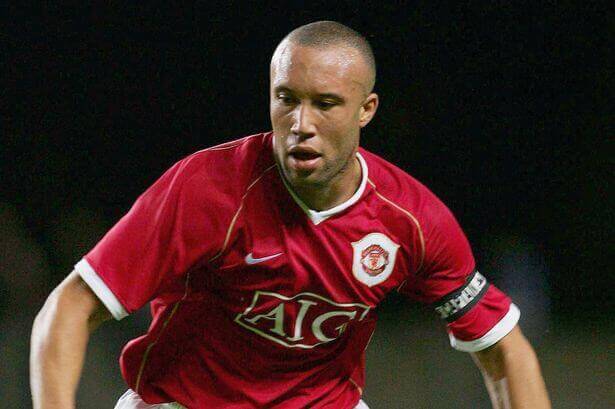 Mikaël Silvestre exclusive: Solskjaer has brought attractive football back to United, but it will take time to develop a winning squad
"The main change Solskjaer has made is trying to play attractive football and getting the team back to winning ways. Obviously, the mood of the team is important, but this comes with the results so it's about getting the team in to a positive cycle again. It's still a work in progress – it's a new start and will still take some time for Ole to implement his ideas and get United back to competing for the Premier League title."
Mikaël Silvestre exclusive: Solskjaer appointment was expected
"I think it was the only decision the club could have made, everyone had an idea it was coming. He's made a real impact on the team, 32 points out of 39 in the Premier League and 14 wins out of 19 games is a great record so it wasn't really a surprise decision."
Mikaël Silvestre exclusive: When you play for United you have to be a leader
"There are different ways to lead a team, obviously Ole wasn't as vocal as someone like Roy Keane but when you play for United you have to be a leader. The thing that strikes you with Ole is his knowledge and intelligence, the way he reads the game is second to none."
Mikaël Silvestre exclusive: Samuel Umtiti not a Man United type player
"Ole has focused on improving the defence, which starts with the strikers through to the goalkeeper. To be challenging for the title you need to have the best defence, which includes the back six of defenders and the defensive midfielder."
Mikaël Silvestre exclusive: Man United have options up front unlike Tottenham
"Man United are in a good position, with players fighting for positions all over the pitch. Lukaku and Rashford will both want to be starting, it offers positive competition and makes the team stronger. If you compare to the Tottenham team, who have one striking option in Harry Kane, as Llorente isn't at the top level."
Mikaël Silvestre exclusive: Paul Pogba should be Man United captain
"The captaincy at United is different in the modern generation, as you need a couple of leaders in the team, but I think Paul Pogba could be the one to lead the team."
Mikaël Silvestre exclusive: Alex Ferguson and Arsene Wenger are similar managers
"Alex Ferguson and Arsene Wenger were both very attacking managers and their philosophies were not all that different. It was a pleasure to play for both of them."
Mikaël Silvestre exclusive: Arsenal are still the number one in North London
"Arsenal are still the biggest team in North London, with their history with Arsene Wenger and the quality of players they have had over the years, they are still the top club in North London."
Mikaël Silvestre exclusive: Arsenal need to quality for Europe to make it a success
"Arsenal will need to qualify for the Champions League to make this season a success. Emery has improved the club and will be hoping to succeed in Europe but the season will be decided in the league."
Mikaël Silvestre exclusive: Man United will achieve top four over Arsenal
"Arsenal and Man United will both be hoping to make the top four, but it will probably be United who achieve it with the way they are currently playing."
Mikaël Silvestre exclusive: The Tottenham Hotspur stadium has been delayed but I look forward to playing there
"There has been so much expectation around the new Tottenham stadium, especially with all the delays but I'm excited to be playing and hope we can beat the Tottenham team.