Michigan Online Casinos
Commercial Content | 21+ | T&Cs Apply
Whether you're a card shark or a casual gamer, the best casinos in Michigan are waiting for you! Lots of Michigan gambling law changes are coming down the pipeline. That means legal online gambling might be just around the corner. Here's what you need to know to get online and bet.
The Best Online Casinos in Michigan – An Overview
There's a lot of money to be made for states offering legal gambling, especially those who take their business online. Former governor Rick Snyder shot down the most serious attempts to legalize online real-money gambling, but he left the governor's seat this year.
New governor Gretchen Whitmer seems to be more favorable towards online betting, and we'll see that truly take effect when House Bill 4926 gets put on her desk this year.

HB 4926 is sometimes referred to as the "lawful internet gaming act", and is a sweeping piece of legislation that attempts to legalize both real-money, online gaming, and sports betting.
Section 5, line 4 of the bill states the following: "The division may permit internet gaming operators licensed by the division to accept internet wagers under this act on any amateur or professional sporting event or contest".

Simply, "internet gaming operators" can take wagers on casino games, games of skill, and sporting events under this new bill, which has fully passed the Michigan House. We expect to see this bill put on Ms. Whitmer's desk by late summer 2019, and we expect it to pass into law.
Operator
Key Features
Go To Site & Sign Up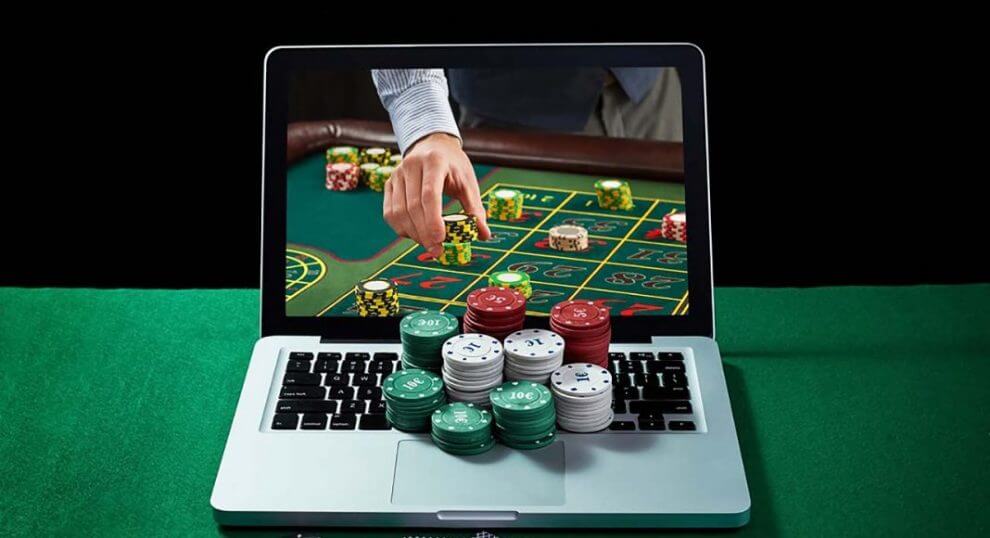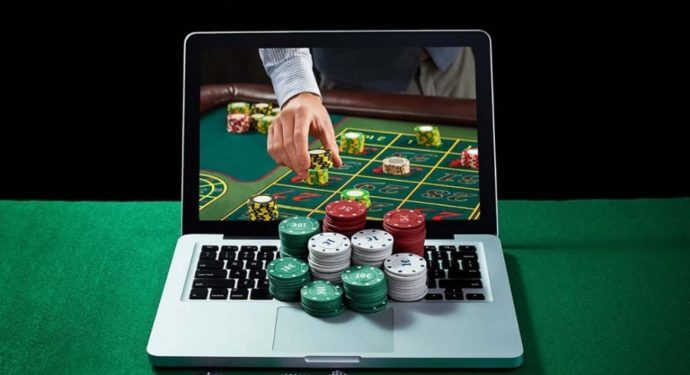 Our Picks for the Best Casinos in Michigan
We've compiled a list of all of the casinos in Michigan and pointed out a few of our favorites. If you're looking to gamble for high stakes or just need a break from your everyday routine, there's a casino not too far from you.
Whether you're in the Motor City or you're on the UP, there's a place for you to get your game on! Detroit casinos are our favorite!
Differences Between Tribal & Commercial
Tribal casinos differ from commercial Detroit casinos in a few legal ways, which can mean changes for you as a player.
Special "compact" agreements with state governments have allowed some tribal casinos to offer game types not supported at other commercial destinations. So, we've listed both tribal and commercial options below for the best casinos in Michigan.
Tribal Casinos
Bay Mills Resort and Casino

Four Winds Casino Resort – New Buffalo

Kewadin Casinos – St. Ignace, Hessel, Manistique, Christmas

Kewadin Vegas Casino – Sault Ste. Marie

Kings Club Casino

Lac Vieux Desert Casino Resort Complex

Leelanau Sands Casino

Little River Casino Resort

Ojibwa Casino Marquette

Ojibwa Casino Resort

Soaring Eagle Casino & Resort

Turtle Creek Casino

Victories Casino & Hotel
Commercial Casinos
FireKeepers Casino

Greektown Casino Hotel

Island Resort Casino

MGM Grand Detroit

MotorCity Casino
If we have to choose one of the best casinos in Michigan as our top pick, we'd have to go with the MGM Grand in Detroit.
With a comprehensive rewards program, a fantastic variety of games, and a beautiful location, the MGM Grand is our go-to destination. Plus, the MGM Grand will likely go live first with a fully-fledged online casino. That's because they're the only casino in Michigan with an online experience (in NJ).
Michigan Lottery Online Games
Unless you're looking to bet on horse racing with BetAmerica or TVG, the only online gambling in Michigan is through the state lottery. Now, BetAmerica offers some great promotions, and in NJ they offer sports betting and casino games too. Surely, they'll be a top pick when sports betting is legalized in Michigan.
Meanwhile, the MI lottery online is easy, fun, and hassle-free. Plus, there's no need to run to the convenience store to check your tickets. That means no wasted paper or time. Don't forget to check out Michigan Lottery Holdem poker, either!

Look for online promos, new game types, and more when playing the MI lottery. And sign up today using the Michigan Lottery promo code to get 10 free spins on Queen of Diamonds!
Michigan Lottery Holdem Poker
The Michigan Lottery also offers Michigan poker, in a game type called Poker Lotto.
Essentially, the lottery site will display a 5-card draw for the day, and you have to build a hand from that spread and your own 5-card ticket. Michigan Lottery Holdem poker is a fun way to get a feel for legal gambling.
For this game type, you still have to visit a retailer, so we don't consider it one of the Michigan lottery online games yet. However, the fact is that any safely conducted online poker-style game will give the Michigan online casino industry some credibility.
At any rate, the Michigan Lottery online games are the only way to gamble online in the state (except for horse racing). The MI Lottery is a fun, easy to use website, and it's a great indicator that Michigan is leaning towards legalizing online casinos!
The Future of Michigan Online Casinos
The best casinos in Michigan are a great place for both amateur and seasoned gamblers. Expertise and customer service will go a long way once Michigan legalizes real-money online gaming.
As we've said above, it's likely that Michiganders will get to play Michigan online casinos in the near future.

House Bill 4926, the "lawful internet gaming act", will be on Governor Gretchen Whitmer's desk by summer 2019. This proposal has already passed the house, so it's only a matter of time before the reportedly pro-online-gambling governor signs the bill into law. Michigan poker online on your phone is just around the corner.

When online gaming does come to the best casinos in Michigan, be sure to look for deposit bonuses and other promotions. Detroit casinos can stay competitive with new game types and bonuses for their players. Check back for the latest in promotions, game types, and more.
Rewards Programs
Rewards programs for legal online casinos in other states are robust, often paying points and tier upgrades for playing online. Essentially, when you spend money at an online casino, you can earn real-world rewards. These include complimentary meals, discounted hotel stays, cashback rewards, and more.
The best casinos in Michigan are sure to keep up with competitive rewards programs, so always look for a rewards program and promotions that work for you!
The Best Casinos in Michigan – Final Thoughts
It takes time for casinos to establish an online presence and figure out kinks with smartphone apps. In Michigan, we'll hopefully see changes to internet gaming law by the end of 2019. Then, casino apps are expected to release around 2020.
Granted, this is state government, so there's always an outside shot that the "lawful internet gaming act" will fall through. However, with a bipartisan bill already waiting to be signed, it's a safe bet that the best casinos in Michigan will be online soon!