Whether you are an experienced sports bettor or you just like to follow sports events and read about the latest sports news, you will like what we have to say about Metrobet. Keep reading to find out more about this sports news funnel and its other features.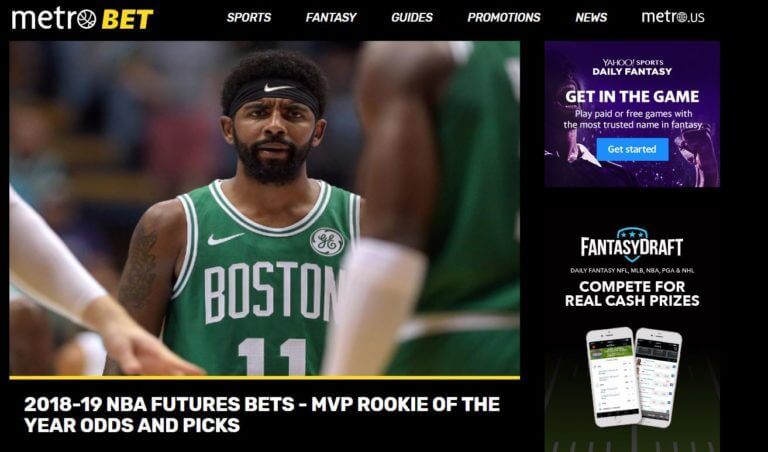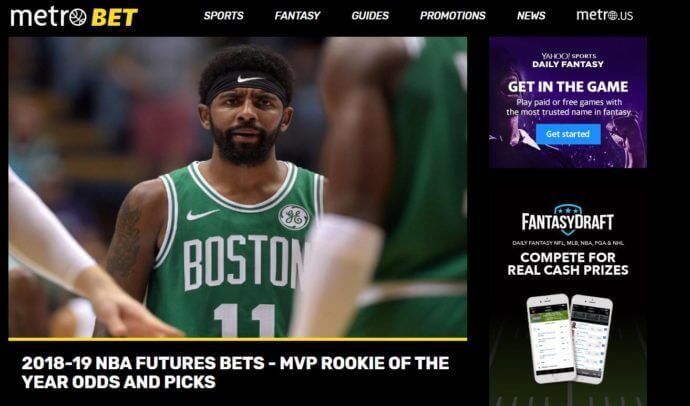 What Is Metrobet?
This website is one of the most popular places if you want to find out the latest sports news, guides, and promotions related to the US market but also other parts of the world. For more of our guides, learn how to bet on esports, or how bet on mma, and, of course, how to bet on football.
| Metrobet Features | Details |
| --- | --- |
| News | Sports, Fantasy, Sportsbooks |
| Guides | How to bet online |
| Promotions | Sportsbooks Offers |
| Last verified | Nov 28, 2023 |
Jump to
This information-sharing platform started out as part of the online news website – Metro.us and became a separate website under its ownership. It is now specifically aimed towards the information related to sport and online sportsbooks in the US.
Sports news is not the only reason you should visit this free online newspaper.
Most of the time, you will be able to find sportsbook reviews that operate in the US or other content such as tips on fantasy football.
What Type of Information Is Available at Metrobet?
When you visit this website, as a reader, you can browse through different categories like:
Sports
Fantasy
Guides
Promotions
News
Each category holds the latest information surrounding that particular topic. We've found their stories to be relatively updated and worth reading.
Most of the time, you can also find out the author's prediction on the specific upcoming event. Of course, whether you take this kind of information seriously is up to you entirely.
For example, you can choose Sports and read about the latest updates regarding the specific player, their injury status or the latest transfer list.
If you decide to read about fantasy football, you can find content that is tailored for fantasy football players. This is a solid way to keep yourself up to date with the latest trends and form your strategy.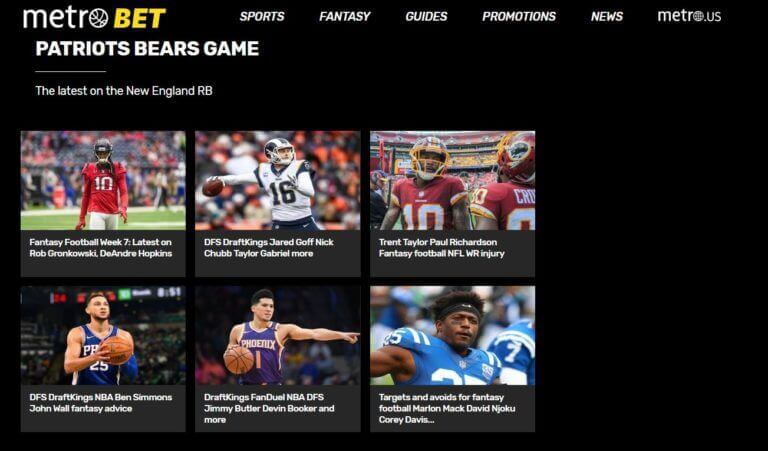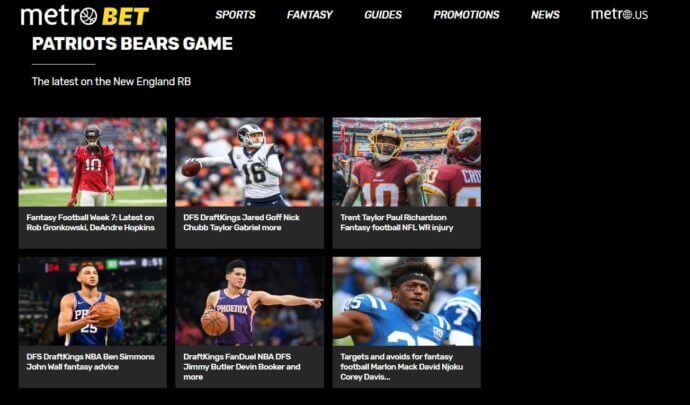 In the case that you want to start betting online, you will probably face two big problems right at the start – how to bet and where to place your bets? Luckily, Metrobet covers both guides and promotions regarding the online sportsbooks in the US.
Here, you will be able to find answers on how to place bets online and what are good platforms to start placing bets in your area. You can also find out about the latest promotions coming from different sportsbooks.
Is Metrobet a Sportsbook?
At the moment of writing this review Metrobet is not a sportsbook but only serves as a platform to bring its readers closer to the latest sport-related stories and online sportsbooks in the US.
That being said, we can't rule out the possibility of it becoming a sportsbook in the future if we take into consideration the nature of this platform and its cooperation with other, already established, sportsbooks in the US market. Alternatively, it could partner up with an existing operator to offer a sportsbook, similarly to Fox Bet.
Final Thoughts
Although there are many websites where you can find the latest sport-related news these days, we find this website to be very helpful, especially if you are into fantasy sports.
Their news section is very well structured to help you find all the relevant information regarding the particular club or the specific player.
And if you are into sports betting, then this is another reason for you to give this news funnel a try.
All in all, this is a good place to get fresh info if you are into sports and online betting.