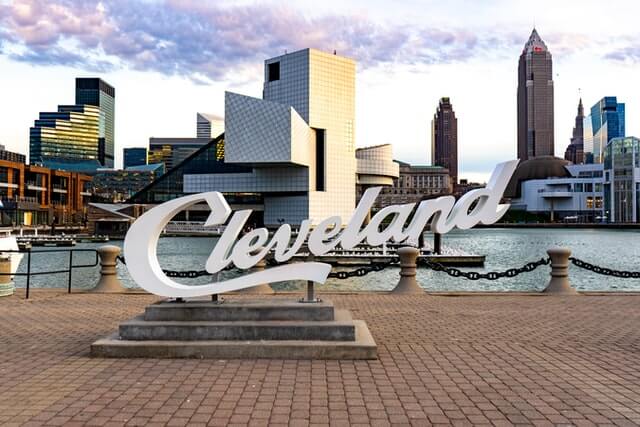 A key component of Ohio's legal sports betting industry is tied to the various land-based casinos operating in the state. This is especially the case in metro areas such as Cleveland, Cincinnati and Columbus.
All three of those locations are bolstered by at least one professional sports franchise. While legal mobile betting in Ohio will generate most of the betting handle, retail sportsbooks provide an immersive entertainment atmosphere for wagering on the games.
Jump to
JACK Entertainment Steps Up to the Plate
Ohio regulators continue to work their way through the legal process to go live. At the same time, in-state gaming operators are busy making plans as well.
One of those retail companies is JACK Entertainment. The company owns and operates JACK Cleveland Casino and JACK Thistledown Racino. Through an official company statement, plans to build retail sportsbooks at each location were recently revealed.
Adam Suliman is the Vice President of Sports and Digital for JACK Entertainment. As part of the release, he added that "we're in design on those right now and we'll be swinging hammers pretty soon."
Borrowing on the theme of existing Las Vegas sportsbooks, these full-service sports betting lounges will offer all the latest gaming technology. They will also offer a first-class entertainment experience for sports fans and bettors alike.
Suliman also mentioned plans to release free-to-play sports betting app under the betJACK brand. This is designed to build excitement for both legal retail and online sports betting in Ohio.
Latest Hollywood Casino News
The Ohio Sports Betting Industry
State lawmakers were able to pass the necessary legislation for both retail and online sports betting towards the end of 2021. Ohio Governor Mike DeWine was quick to sign the final bill into law.
One provision of the new law named the Ohio Casino Control Commission (CCC) as the regulatory body overseeing the industry.
In-state casino operators will pay $5 million for a sports betting license. There is also a $1.5 million renewal fee added every five years. In return, each casino can partner with up to two different mobile sportsbook operators.
The entire regulatory process is expected to take almost a full year to be completed. A target launch on Jan. 1, 2023, has been set as the latest date to go live. This includes both retail and mobile sportsbooks.
There are 11 casinos and racinos in the Buckeye State. There are also 10 different professional sports organizations. This group combined will receive preference for Type A mobile betting licenses.
The new law also allows for the creation of 25 additional mobile licenses. These Type B licenses must be connected to an existing land-based gaming venue. There is also a provision for betting kiosks in retail locations with a liquor license.  A Type C license is currently capped at 20.
As the CCC works through the application and licensing process, some of the finer details will be filled into the current blanks.
One positive aspect of the regulatory process is recognizing the time that is involved. Ohio is taking a realistic approach to its impending launch as opposed to setting an unobtainable startup date.