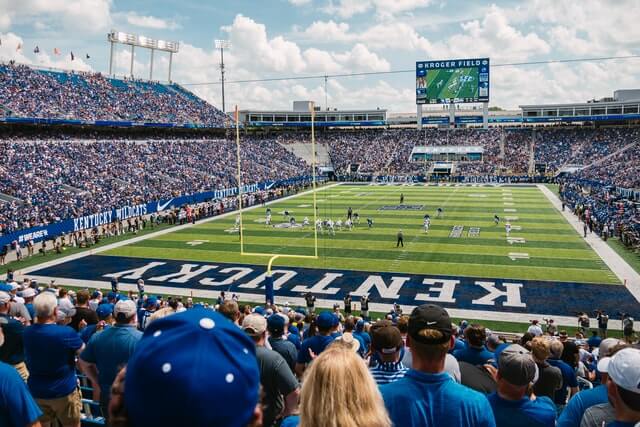 The process to legalize sports betting in Kentucky just took a positive step forward. After receiving approval in committee, House Bill 606 has cleared the full state House with a 58-30 vote.
The first approval earlier this month was by the House Licensing, Occupations and Administrative Regulations Committee. Tied to companion House Bills 606 through 609, full approval by the state House moves this legislation on to the Kentucky Senate.
This is viewed as a positive sign that legalizing sports betting in the state during the 2022 legislative session is a distinct possibility. Championed by State Representative Adam Koenig, he remains confident that something will finally get accomplished this year.
Backing similar measures in previous years, Rep. Koenig appears to have his highest level of support to date.
Jump to
Key Provisions of Multiple House Bills
It has been estimated that more than $2 billion is wagered on sports illegally in Kentucky each year. The primary provisions of this bill is to dry up that source with both legal retail and online sports betting options.
Tax revenue collected from legal sports betting would benefit the state public pension system. Legal sports betting is expected to generate close to $22.5 million a year in tax revenue.
The effort still faces some sizable opposition in the conservative state. Concerns that expanding legal betting will increase social issues through problem gambling persist among certain influential lawmakers.
The opposite argument is lost revenue on illegal operations that currently exist. Lost gaming revenue to neighboring states with legal sports betting is another valid point for passing this legislation.
Part of the money raised through sports betting revenue would be earmarked for a gambling assistance fund. HB 606 would also establish a board that would raise awareness for responsible gaming as well as problem gambling.
Companion HB 607 would modernize pari-mutuel wagering for Kentucky's huge horse racing industry. The admission tax would be eliminated and replaced with a fixed 1.5% on horse racing wagers.
HB 608 takes aim at eliminating "gray machines" resembling slots. These gaming devices are prevalent in convenience stores all across the state. The Kentucky Lottery Corporation has already voiced its strong support for this piece of legislation.
Retail sports betting would be legalized through the state's various horse racing facilities such as Churchill Downs in Louisville and Keeneland in Lexington. Online sports betting would be legalized through the use of mobile sportsbook apps.
Kentucky Lawmakers Next Steps
As HB 606 now moves onto the Senate, state lawmakers can move in one of two directions. The grouping of bills could be considered as one central piece of legislation. Another strategy would be to debate these bills on their individual merits.
Support for legal sports betting appears to be the strongest it has ever been. However, the issue of "gray machines" tends to still be split. Many Kentucky lawmakers would love to see this issue go away. Yet, there are still some strong gaming lobbies in the state pushing against their elimination.
These are the type of issues that sunk previous legalization efforts in both 2020 and 2021.